Let's analyze the average and minimum salary in Buenos Aires, Argentina, one of the most scenic Spanish speaking cities in the world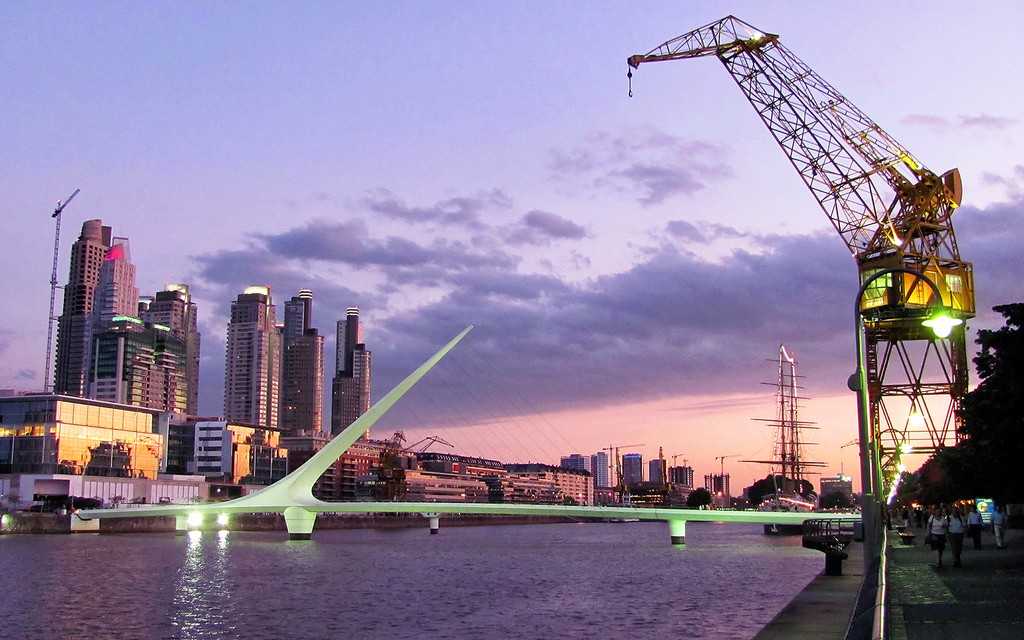 Ready to go to Argentina? Let's take a look into the local economy of Buenos Aires, the country's capital, and one of the richest cities in South America.
Argentina is awesome. Its unique culture and landscapes, the delightful tangos, its multiculturalism, and the delicious accent of its inhabitants attract thousands of tourists every year.
Today's post will concentrate on topics related to the economy of this capital, analyzing not only Buenos Aires, but also Argentina as a whole.
Minimum Salary in Buenos Aires
The minimum salary in Buenos Aires, Argentina is 8.080 ARS, which equals to roughly 538 USD as of July 2016. Established by the government in June, 2016, the figure is applicable to the whole country as well.
This is the second highest minimum salary in South America, only behind Ecuador, which is the first major exporter of bananas worldwide.
Average Salary in Buenos Aires
According to Numbeo, the average monthly salary is roughly 864 USD. This figure is significantly high in comparison to Quito, the capital of Ecuador, whose average salary is 496 USD.
Also, the cost of living in Buenos Aires is proportional to the income it offers: the rent of an apartment with one bedroom in the center costs 444 USD.  Due to the number of tourists, the costs of entertainment in Buenos Aires are quite high.
Buenos Aires Economic Outlook
Argentina is the third largest economy of Latin America and the second largest in South America. It benefits from rich natural resources, a diversified industrial base, and an export-oriented agricultural sector.
However, Buenos Aires has gone through a major economic crisis recently. Even if the economy is showing signs of improvement, job openings remain very limited for foreigners.
Córdoba, the second most populated city of Argentina, serves as an interesting alternative offering similar salaries, cheaper rents, and more affordable restaurants and markets.
All in all, Argentina keeps itself among the countries of South America with the highest standards of living. Buenos Aires is also one of the most international cities in the continent.
Buenos Aires Guide
If you are visiting the Argentinian capital soon, you may want to consider getting this great Buenos Aires guide.
The Lonely Planet Buenos Aires (Travel Guide) will certainly be helpful to plan your visit and understand more about this amazing city. Click here to buy it on Amazon
.
Interesting Resources for Working and Living Abroad
Are you really considering to work and live abroad, temporarily or permanently? Below are some resources that might be useful for you around the web:
World Nomads: this company provides travel insurance in most countries around the world, and it might be a good option if you going for a long travel.
Booking.com: Booking.com is the best choice for finding accommodation for your next trip, with a wide variety of choices for all types of travelers.
You may also want to check our website guides:
Train Travel Guide: in our railway travel guide, you will learn how to choose and ride the most scenic train routes around the world, always in the most comfortable way with optimal prices to enhance your travel experience.
Dating Guide: our dating guide will help you not only to find love but to understand the social customs of each country. It will also help you to avoid dating scams around the internet and find people really interested in honest relationships.
Work Abroad Guide: Learn how to find a job and employment requirements in different countries. From the initial job search, to bargaining salaries, this guide will help you to find job in most countries around the world.  It also covers about remote work and TEFL jobs.