Warsaw Guided Tours – Best Polish Attractions
This list of Warsaw guided tours include the best attractions for anyone willing to enjoy the Polish capital to the fullest
The capital of Poland is one of the most interesting in Central Europe. This post features the best Warsaw guided tours, included options in Warsaw like the old town, and also trips from Warsaw to nearby locations.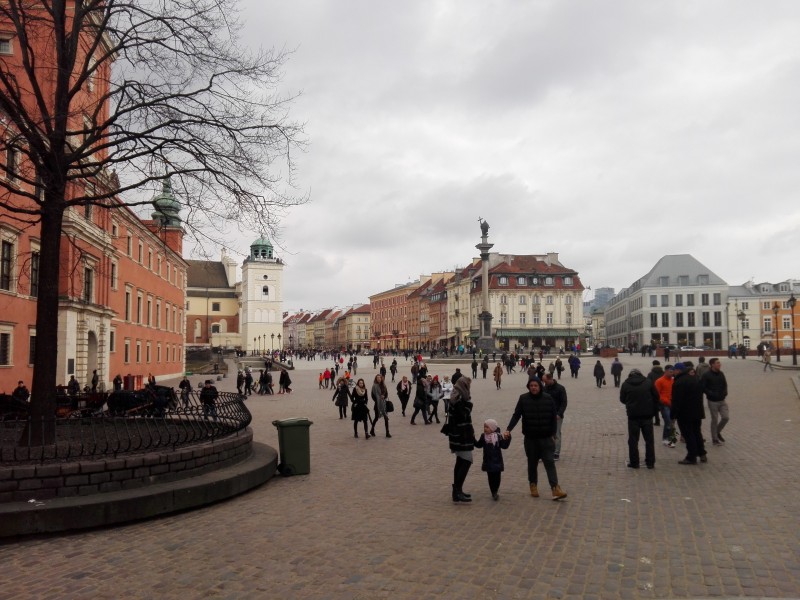 Getting to Warsaw
Before actually doing a Warsaw guided tour, one should consider the options on how to travel to Warsaw. The Polish capital has pretty good transport connections and its relatively affordable to visit.
Poland is currently a full EU member, and most Western citizens do not require a visa to visit the country. Warsaw has two airports, Warsaw Chopin (serving most flight connections) and the Warsaw Modlin airport (operated by low budget airlines). The availability of flights to Warsaw has increased considerably in recent years, and there are many domestic, international and intercontinental flights serving Warsaw.
Warsaw Travel Budget
One of the best advantages of Warsaw is that it remains rather affordable. Since Poland did not join the Euro single currency, prices remain quite attractive in the Polish currency, the Zloty. Accommodation and food prices are a fraction of the cost in most Western European countries and North America
Warsaw guided tours are also considerably cheaper than in its neighbors to the west. However, it doesn't mean that they are less interesting. Warsaw offers many attractions that can be enjoyed with or without a guided tour, and almost all of them are quite affordable.
Best Warsaw Guided Tours
Below we have a selection with some of the best Warsaw guided tours. They include day tours inside the city, but also options in Poland, with transport included from Warsaw.
Warsaw had a rather turbulent past in the past hundred years or so, the city and Poland as a whole suffered drastically during the Second World War and the Communism that followed. With some of these Warsaw guided tours you can understand betters the events that have shaped Polish history and culture
Warsaw: Afternoon City Tour
Discover the sights of Warsaw by air-conditioned vehicle on a flexible, small group afternoon tour. Marvel at monuments such as the Barbican and the Old Town Market Square. Admire the aristocratic buildings of the "Royal Route" and much more.
Click here to book this tour on GetYourGuide.com
Warsaw: 3-Hour Communism Tour in an Original Socialist Van
This 3-hour tour of Warsaw takes you on a discovery of Poland's socialist past as you drive around the city in an original socialist-style van. Visit the places connected with socialism, including Constitution Square and the Palace of Culture and Science.
Click here to book this tour on GetYourGuide.com
Warsaw: 3-Hour Tour of the Warsaw Ghetto
Immerse yourself in the captivating and moving history of the Warsaw Ghetto on this 3-hour tour. Learn all about its origins, everyday life inside, and the 1943 uprising of the ghetto. See the remains of the ghetto walls and visit the synagogue.
Click here to book this tour on GetYourGuide.com
Half-Day Frederic Chopin Tour in Zelazowa Wola
Follow the footsteps of Poland's greatest composer on this half-day tour from Warsaw to Zelazowa Wola. Visit the birthplace of Frederic Chopin. Enjoy a guided tour of the museum, and visit the rather quaint fortified church in nearby Brochow where Chopin was baptized.
Click here to book this tour on GetYourGuide.com
Auschwitz and Krakow Guided Tour from Warsaw
Enjoy an express train ride to Krakow. Visit Auschwitz, once the largest concentration camp during the Third Reich. Discover also the medieval charm of Krakow. See the important attractions and learn the fascinating history of Poland's former capital.
Click here to book this tour on GetYourGuide.com
Hotels in Warsaw
Below we have a list with selected accommodation options in Warsaw. For further details check our page on the best places to stay in Warsaw.
Budget Accommodation in Warsaw – €
Hostel Lwowska 11 – a high quality hostel at a walking distance to the Warsaw Central Station and to the Politehnika Metro Station.
Smart2Stay Magnolia – a great affordable place to stay if you arrive or departure from the Warsaw Chopin Airport.
Reasonably Priced Accommodation in Warsaw – €€
Royal Route Residence – a great value for the money property in the heart of Warsaw, with a number of attractions at a walking distance.
Castle Inn – a cozy reasonably priced boutique hotel in Warsaw's old town.
Luxurious Hotels in Wasaw – €€€
Hotel Bellotto – a luxurious hotel in an impressive building. Close to the old town in one of the best locations in Warsaw.
InterContinental Warszawa – one of the most iconic five star hotels in Warsaw, just a short walk to the Warsaw Central Station.