This article will provide you with a brief analysis of the best places to stay in Bangkok, which is currently the most visited city in the world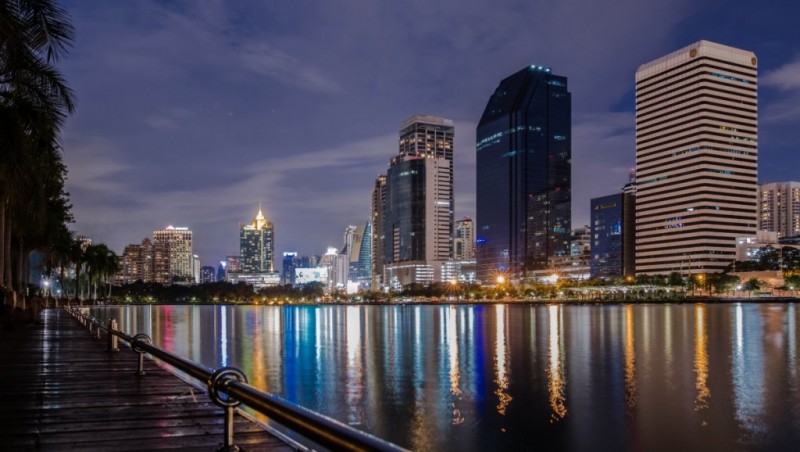 Bangkok is the largest city and the capital of Thailand, formerly known as Siam, a country located in Southeast Asia. It is famous for its shining temples, royal palaces, colorful markets and bustling nightlife.
Tourism in Bangkok
Bangkok is currently the city that receives more international tourists per year in the world. If offers the flavor of Asia and the modernity of the West. It enchants with its spicy and colorful cuisine, ornate shrines, historic buildings and hospitable people.
Click here to check accommodation options in Bangkok on Booking.com
Since Bangkok is considered as one of the major international hubs for air travel, it is easily accessible from the major cities in Asia, Europe, and North America. Also, there is a good bus connection with the majority of neighboring countries. Nonetheless, visitors from Malaysia and Singapore can also can reach it by train.
Cost of Travel in Bangkok
Although the cost of visiting Bangkok is quite low, the prices will vary and will depend on where you go and what activities you choose. Still, Bangkok is considered very affordable. Firstly, you can spare some extra money on good deals on flights, especially if you are coming from neighboring countries. Secondly, you can find some affordable hotels and hostels for all kinds of visitors.
Budget travelers can spend around 20€ per day including accommodation, transportation, food and entertainment. The average daily budget is around 50 €. If you wish to visit some of the most important tourist sights you will probably have to spend around 20 € per person.
Best Months to Visit Bangkok
The climate in Bangkok is tropical monsoon climate. This means there are three main seasons; hot season from March to June, rainy season from July to October and cool season from November to February.
Still, Bangkok is good to visit all year around. However, the peak tourist season is from November to March. This is the perfect time if you wish to visit the seaside and enjoy one of the Thai pristine beaches.
However, bear in mind that the prices are the highest during the peak season.
Best Places to Stay in Bangkok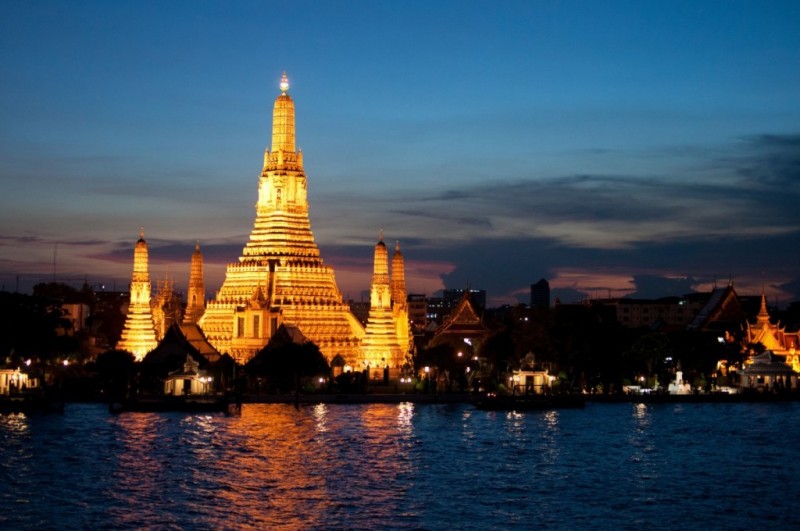 Bangkok is huge and diverse, there are districts suitable for all types of budget. The most significant places to visit in Bangkok are Grand Palace, Khaosan Road, Wat Arun, Wat Phra Kaew, Lumphini park and Central World.
Click here to check accomodation options near the Wat Arun area on Booking.com
One of the most popular area among tourists is the Bangkok Old City (Rattanakosin). This area gather a number of important historical buildings of Bangkok, as well as a good choice of eateries
Click here to check accommodation options in the Bangkok Old Town area on Booking.com
The the best area for budget visitors to stay in Bangkok is around the Khao san Road. There are plenty guest houses and mid range hostels. Also, the area is famous for backpackers and budget travelers and fun place to be since there are a number of bars, pubs, and clubs. Also, it is near to many tourist attractions such as Grand Palace and Golden Mount.