Where to stay in Moscow? Check our guide featuring the best areas to stay in the Russian capital, featuring also a travel budget guide and when to visit of the biggest cities in Europe
Are you planning a trip to Moscow and other parts of Russia? Check our guide on where to stay in Moscow, a metropolis of contrasts and one of the most interesting cities to visit in the Old Continent.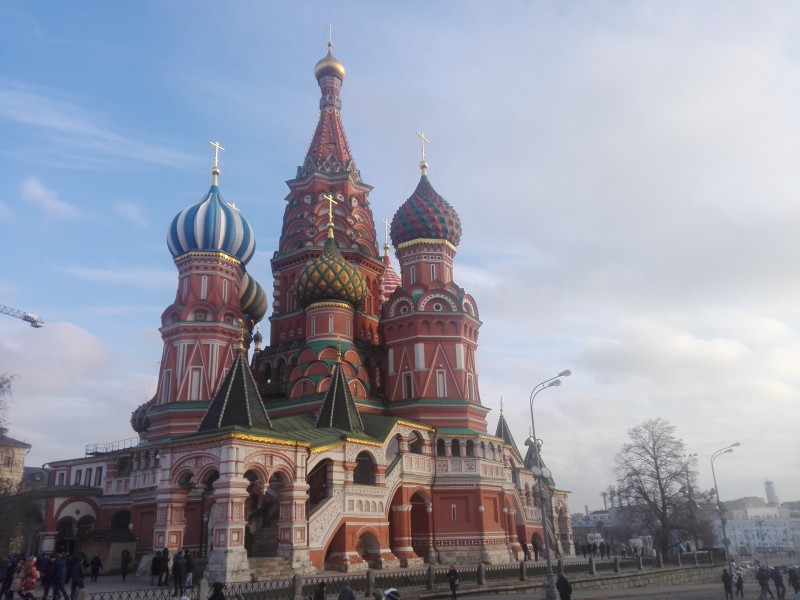 Moscow Travel: Overview
If you are history enthusiast, Moscow is probably one of the most amazing place you can possibly see. Each of the city's street has a reminder of its most emblematic times. From the times of Ivan Grozny to the Russian Revolution, from the Second World War to the Fall of the Soviet Union, Moscow embodies the spirit of Russian history.
Getting to Moscow can be rather complicated however. Most Western visitors require a visa to visit Russia, and this is probably the most bureaucratic process in your travel. Once you a get a visa things usually flow very smoothly and there are many ways to reach Moscow. The easiest way to get to the Russian capital is flying, and the city has four international airports for civilian traffic.
Moscow is also astarting (or ending) point for those crossing the Eurasian continental landmass. The famous Trans-Siberian Railway connects Moscow to Vladivostok in the Russian Far East. It is also possible to travel from Moscow to Mongolia and China. Many travelers prefer to travel from Moscow to Beijing, in a journey entirely traveled by train. If you are travelling by train in Russia, you can buy tickets on Tutu.travel – railway tickets for travelling around Russia and CIS countries.
Despite some misconceptions, Moscow is also quite safe for foreigners. In fact, Moscow is even safer than some major cities in North America and Western Europe, according to Numbeo. The same applies for the city's public transportation system, and Russian trains, especially long distance ones.
If you are flying to Moscow check our guide on how to travel from the Moscow Airport to city center.
Best Places to Stay in Moscow
Red Square
The Red Square (Красная площадь – Krasnaya Ploshchad) is the most famous attraction in Moscow and the most iconic place in Russia. The Kremlin and the Saint Basil's Cathedral are also in this square, making it a hotstop for all tourists visiting Moscow. The area around the Red Square is also one of the most prestigious in Moscow, with a high number of hotels available.
Right next to the Red Square you will also find the Okhotny Ryad Mall, one of the best places in Moscow for shopping. This shopping mall also has a large food court, and many options of budget eateries.
The metro stations with the best access to the Red Square are Okhotny Ryad (Охотный ряд), Ploschad Revolyutsii (Площадь Революции) and Teatralnaya (Театральная).
Click here to find accommodation near the Red Square on Booking.com
Arbat Street
The Arbat Street (Арбат) is one of the oldest streets in Moscow, and one of the most prestigious addresses in the Russian capital. Over the course of history, it was the home address of Russian aristocrats, artists and even Soviet high-rank officials. Nowadays this pedestrian street is one of the main attractions of the city. It offers various restaurants and cafes, souvenir shops and is the location of the Pushkin Museum.
The Arbat also has great metro connections, with easy access to the Arbatskaya(Арбатская) and Smolenskaya(Смоленская) Station. For these reasons, the area around the Arbat Street is one of the best to stay in Moscow.
Even if you don't stay in one of these areas, you can still find great places to stay in Moscow. It it essential that you stay close to a metro station, and this way you will have easy access to most part of the city and its attractions.
Budget Accommodation in Moscow – $
Landmark Hostel Arbat – a great hostel just a short walk away to the Arbat Street and the Red Square, in one of the best locations to stay in Moscow.
Reasonably Priced Accommodation in Moscow – $$
Arbat Inn – an cozy option close to the Arbat Street and the Smolenskaya Metro Station.
Hotel Kamergersky – a great hotel with easy access to the Teatralnaya Station in one of most central areas of Moscow.
Luxurious Hotels in Vilnius – $$$
Four Seasons Hotel Moscow – a luxurious hotel right next to the Red Square in Moscow
Lotte Hotel Moscow – an opulent hotel with a beautiful decoration, just a short walk to the prestigious Arbat Street.
Cost of Travel in Moscow
Despite Russia being a quite affordable place to most Western visitors, that is not much the case in Moscow. As the capital and financial center of Russia, prices in Moscow are comparable to some Central European cities like Prague or Warsaw. Prices in Moscow are considerably higher than other cities in the country, especially when it comes to accommodation and real estate in general.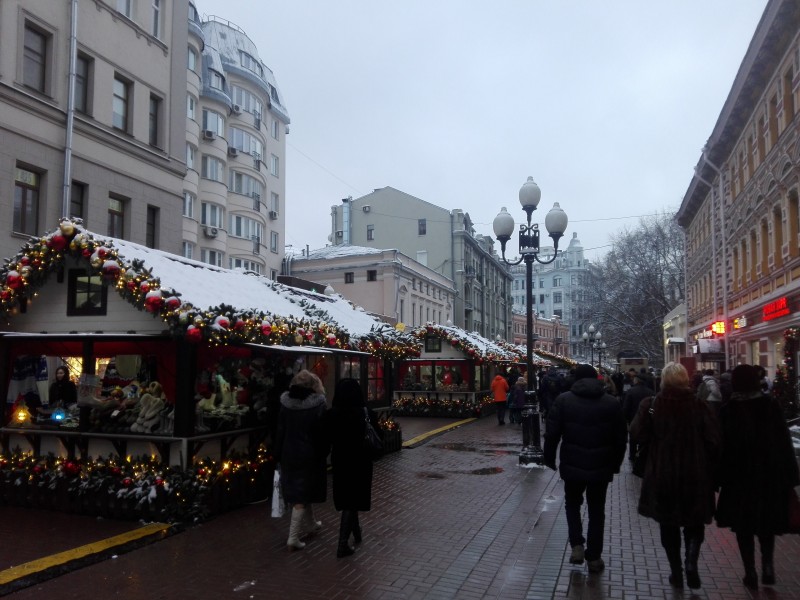 On the good side, transportation in Moscow is very efficient and quite inexpensive. The best way to get around the city is using the metro. Moscow has one of the most complex metro networks in Europe, as well as some of the most beautiful underground stations in the world. You can buy day passes for the whole public transportation system in Moscow, including buses and trams.
As Moscow is a huge city, eating out is not a problem. The Russian capital offers everything from cheap snacks to lavish restaurants pleasing all budgets and tastes. You can find budget meals for as low as 250 RUB (roughly $5) and it is also not uncommon to find restaurants that offer dishes above 3000 RUB (around $60).
When to Visit Moscow
Moscow is one of the biggest cities in Europe an receives a very high influx of tourists. While most of the city's visitors are from Russia and other bordering countries, the number of Western and Chinese visitors is also quite high. For this reason, it is important to consider when to visit Moscow, especially if you want to avoid crowds.
Russia is also known for it harsh winter, so these months are not the best choice in most cases. During the Russian New Year holidays (from 1st to 6th January), Moscow is especially crowded in its tourist areas.
The best time of the year to visit Moscow is from May to September. Temperatures tend to be pleasant during these months, and the days very long. As many local residents prefer to go to beach destinations during summer, Moscow becomes quite pleasant during July and August.
Are you travelling to Russia and Eastern Europe? Check our guides on the best places to stay in Minsk and where to stay in Saint Petersburg. Looking to rent a car in Russia? Compare prices and check options on RentalCars.
Related Posts