This article will provide you with a brief analysis of the best areas to stay in Skopje, as well as cost of travel and when to visit the Macedonian capital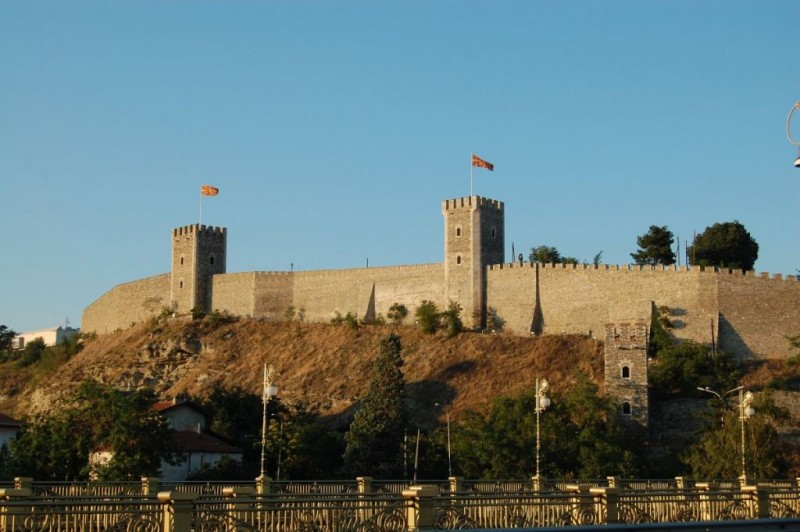 Skopje is a capital and largest city of Macedonia, a country located in the heart of the Balkan peninsula and famous because of its lakes, mountains, monuments, and history.
Tourism in Skopje: Overview
Skopje is a city of various styles and architectural influences. It was under Roman, Byzantine and Ottoman rule and its building and monuments witness this.
Some of the most prominent sights are Stone bridge, Old bazaar, Macedonia square, Millennium Cross, Skopje Fortress Kale, The Warrior on a horse and Porta Macedonia, Museum of Macedonia and Memorial House of Mother Teresa.
Click here to check accommodation options near the Macedonia Square on Booking.com
Skopje is relatively accessible, with good flights and train connections. Skopje "Alexander the Great" Airport is around 25 km away from the city center operates a solid number of international low cost routes. If you coming by land, there are good connection between Skopje to Bulgaria, Serbia, Albania and Greece.
Cost of Travel in Skopje
The prices in Skopje are quite affordable especially compared to western European cities. The average daily cost is around 55 € including food, transportation, and accommodation.
However, if you are a budget traveler, you can even manage a decent visit under 45 € per day. The price will include local transportation, accommodation, and food. When it comes to transportation be aware of taxi drivers since they tend to overcharge.
Best Months to Visit Skopje
The climate in Skopje is temperate and continental. It has four seasons with warm, sunny summers and chilly, mostly cold winters. The best time to visit Skopje is from April to October. This means you have plenty options when it comes to the time of visiting. The hottest months are July and August, which you should probably avoid due o extreme heat.
If you are visiting Skopje in April do not miss Skopje Film Festival, in May Skopje Marathon, and in October the Skopje Jazz Festival.
Best Places to Stay in Skopje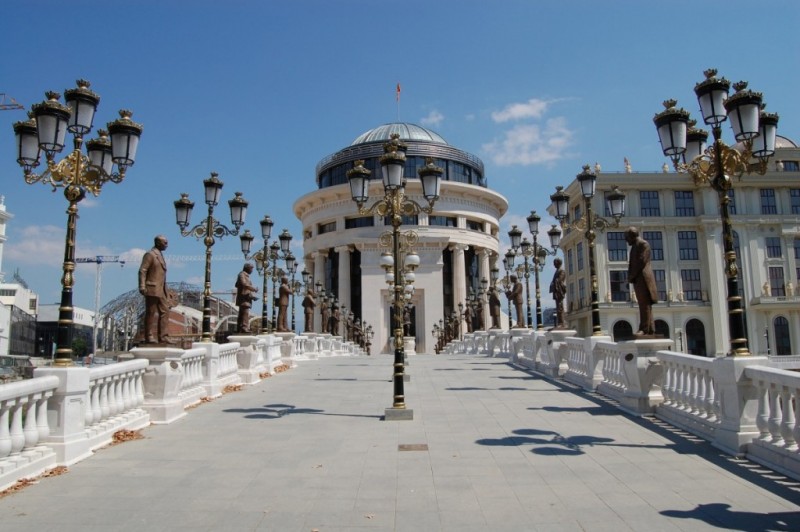 Probably the best area to stay in Skopje is a central area of the city, for instance near Makedonija street. This area is famous because of bars, cafes, and shops. It is located in the heart of new town and is close to many interesting tourist sites such as Memorial House of Mother Teresa.
Click here to check accommodation options in the Skopje City Center on Booking.com
Skopje basically has two parts, modern and new area on one side of Vardar river and the old area to the north. So the best area of staying will depend on your style and taste. If you want to experience authentic flavor of Ottoman past then you should stay in the old town, referred as old Bazaar.
Click here to check accommodation options near the Old Bazaar on Booking.com
Related Posts