Are you a digital nomad looking for new places to explore? A low budget destination is important in your financial planning? Check below 7 countries with a low cost of living for digital nomads.
Digital nomadism is booming. Some forecasts are even pointing that up to 1 billion inhabitants of our planet will be digital nomads by the year 2035. While some digital nomads may always be looking for new destinations to work from, one thing is almost an unanimity: it is better where the cost of living is low.
There are many other reasons that may attract digital nomads: how easy it is to stay in country (visa and residence permits), whether the weather is good or not, safety, and obviously, if the climate of a destination matches one's preferences. The cost of living however, is a topic you will always find in any group of digital nomads discussing what the best next destination is.
Considering how important the cost of living is, let's check 7 countries which are currently among the top picks among digital nomads looking for a great place to work from with the lowest possible cost of living.
If you are a digital nomad, you probably know how important it is to find a comprehensive health insurance that will cover you wherever you go. Choosing a good insurance plan will definitely have a positive impact on your long term cost of living as a digital nomad. You may want to check SafetyWing, an insurance company with plans catering remote workers and digital nomads.
Portugal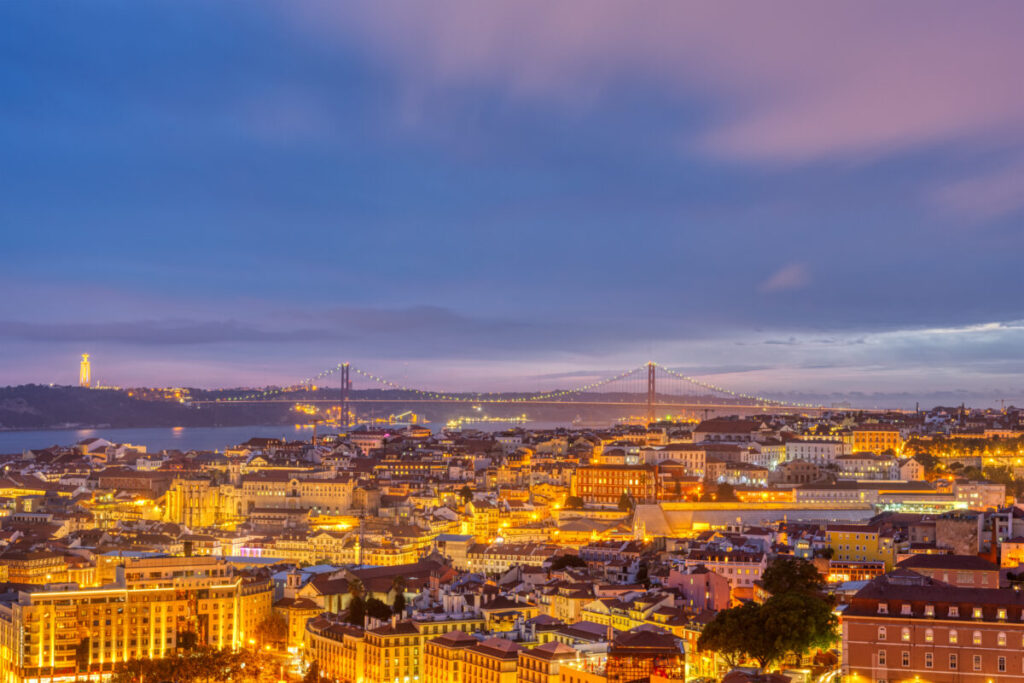 Pros
In the EU and Schengen area
Flexible residence permit policy for people with income from abroad
Cons
Cost of living has been rising since the country is getting more popular (notably rent)
Monthly expenses of a digital nomad: $2000
Portugal is currently the most popular destination for digital nomads who want to stay in the European Union. The country offers everything a digital nomad expects from a perfect destination: fast internet, beautiful nature, excellent transport connections, a good overall infrastructure, decent weather and a relatively low cost of living for European standards.
While cities like Lisbon and Porto definitely got more expensive in the past 5 years, Portugal still offers great destinations if you want to keep your costs low. Cities like Coimbra, Braga and Aveiro are just some of the options with a low cost of living in Portugal.
Turkey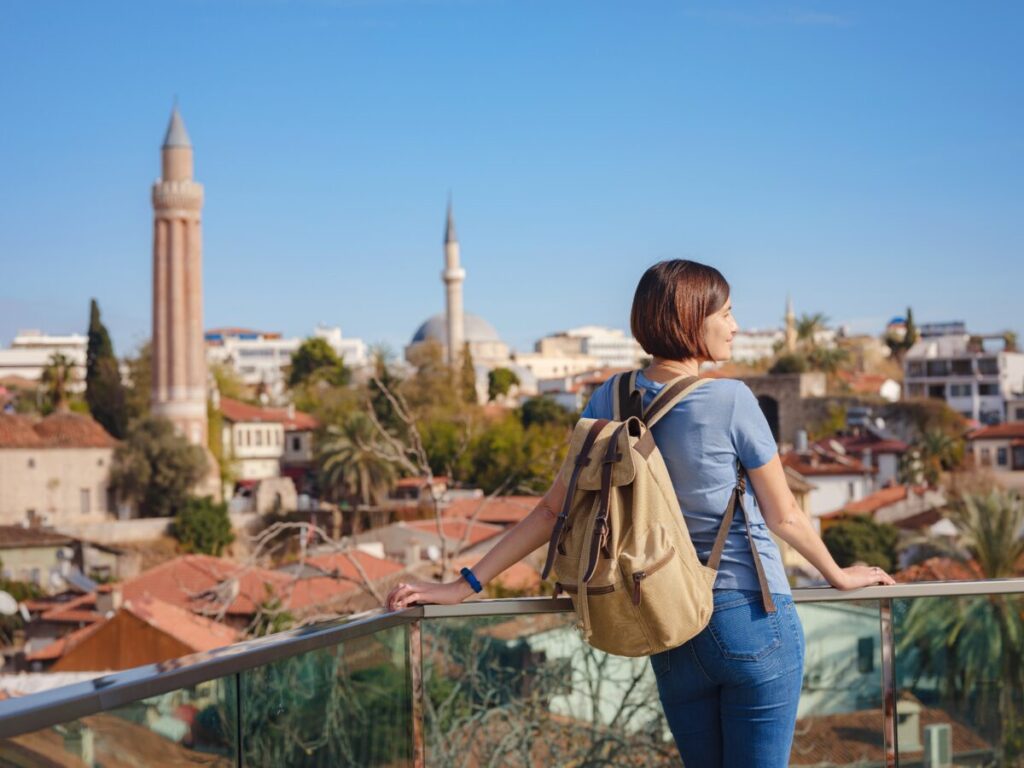 Pros
Extremely cheap cost of living even in the European part
Flexible residence permit policy, visa free for a high number of passports
Cons
Currency devaluation and fragile economic conditions
Monthly expenses of a digital nomad: $1200
It is probably easy to understand why Turkey made it to the list of the 7 low cost of living countries for digital nomads. Apart from its low cost of living, Turkey has a number of advantages that will please most, if not every digital nomad coming to the country.
The Turkish lira has been losing value against most currencies around the world for some years, which makes it cheaper for anyone to enjoy Turkey if they have an income from abroad. Places like Antalya, Bodrum and Izmir have an excellent infrastructure, comparable to some European countries, but services and products cost just a fraction of what they do in the old continent. Definitely a great choice for any digital nomad.
Georgia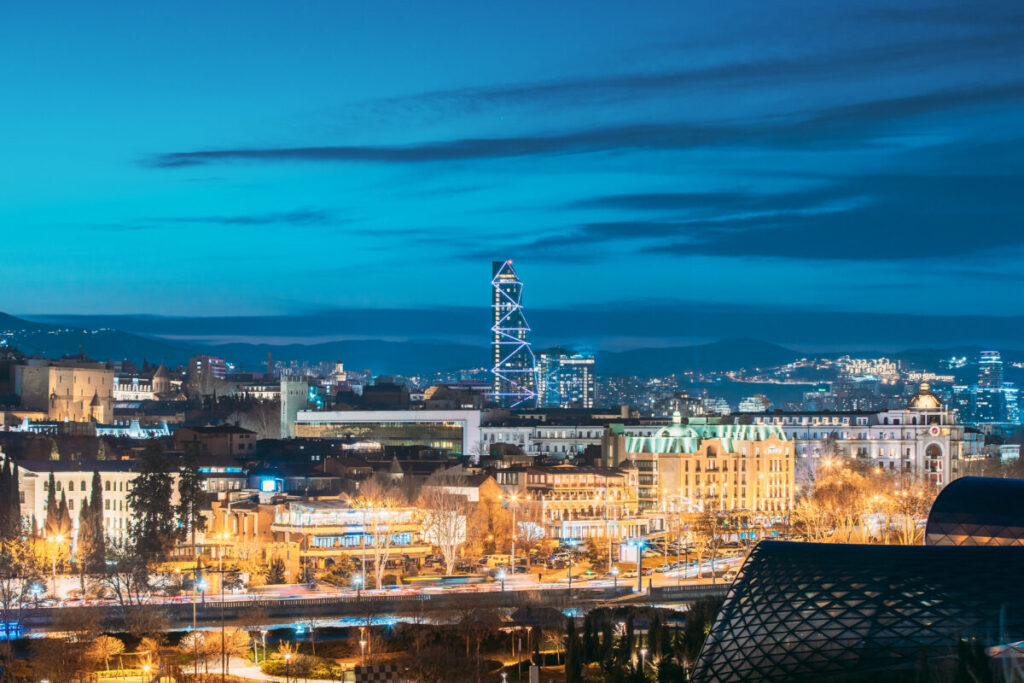 Pros
One of the cheapest nations in Europe
Very low tax regime for remote workers
Cons
Monthly expenses of a digital nomad: $1300
Georgia is a country in the Caucasus region, and a success case among countries which were part of the Soviet Union. After years of effective government reforms, today Georgia is a democracy with a dynamic economy, and ranks very high on the Ease of Doing Business Rank. Among those reforms, a flexible visa policy was introduced, and citizens of most developed nations can stay in Georgia up to 1 year visa free.
Georgia has a very low cost of living, but that is just one of the advantages of the country. If you love nature, the country is definitely a great choice, as it offers a lot of options for almost any taste in a small geographic space. Mountains, plains and the sea are all just a short drive to one another in this beautiful and young republic.
Albania
Pros
Excellent visa free regime for US citizens
Low taxes for remote workers
Cons
Poor transport infrastructure
Monthly expenses of a digital nomad: $1400
Unlike some other countries in this list, Albania is definitely not a country which was traditionally known as a good destination for long term travelers and digital nomads. However, this is changing rapidly. A low cost of living and a recent reform in its immigration policy are attracting an ever-growing number of remote workers to the country.
Albania also enjoys a privileged location in Europe, despite not being a member of the European Union. So if you want to be in a great location, right in the middle of Europe and enjoy prices similar to those you would find in South America or Southeast Asia, you should definitely consider spending some time in Albania. You can check our guide on how to move to Albania here.
Indonesia (Bali)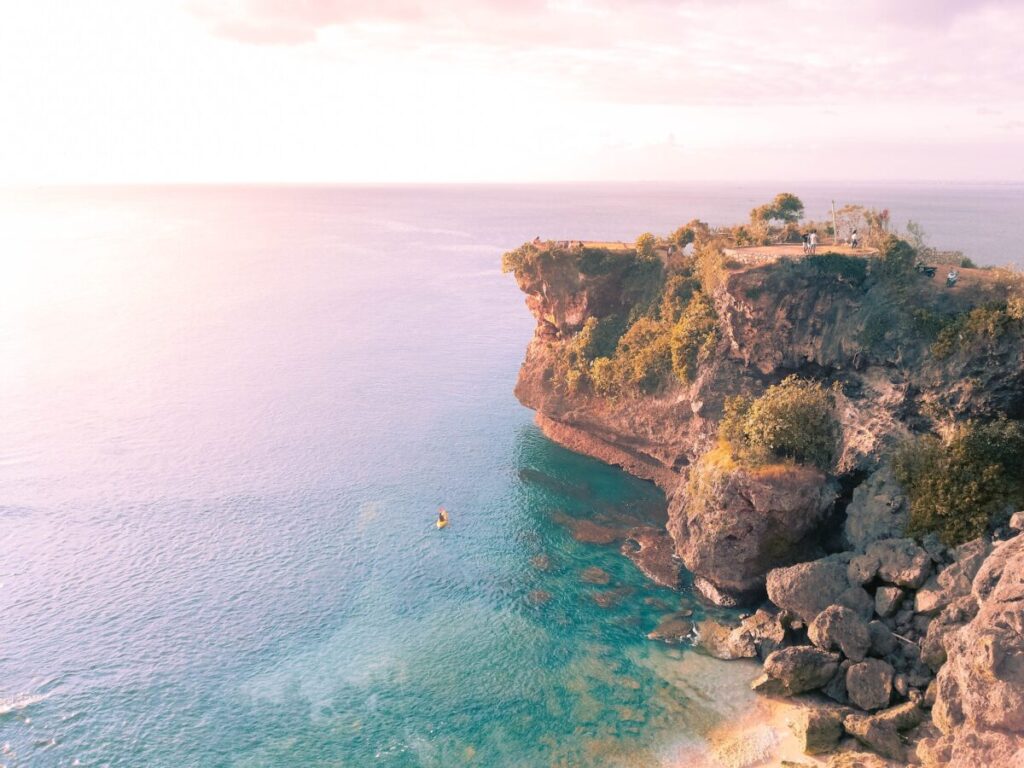 Pros
Low cost of living
Warm weather year-round.
Cons
Quite far from other digital nomad hubs
Monthly expenses of a digital nomad: $1200
Bali was one of the first places in the world to be known as a hub for digital nomads. It is warm year-round, people are notably friendly, it is pretty safe and logically, it is also pretty cheap.
This Indonesian island recently announced a 5 year visa for digital nomads, who can stay in Bali and will not have to pay taxes on the island during their stay. This is likely to attract even more digital nomads to a place which was already one of the favorite destinations among remote workers.
As of 2022, proof of travel medical insurance is required to enter and/or get visa to Bali. SafetyWing offers affordable travel medical insurance and upon purchase, it is possible to download a visa letter (in pdf) directly from the dashboard.
Mexico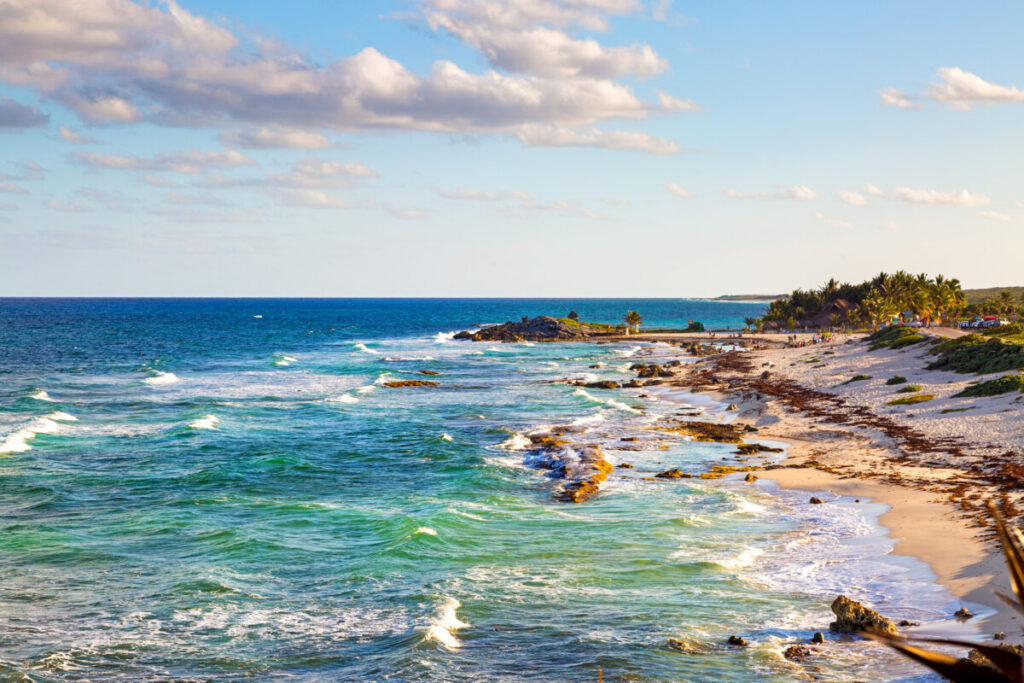 Pros
Flexible visa regime (most Western passport holders get 6 months to stay visa free)
Various different urban settings (beach towns, big cities, countryside, etc)
Cons
Some parts of the country are not considered to be very safe
Monthly expenses of a digital nomad: $1300
Mexico is probably one of the most popular places for Americans and Canadians that want to spend some months in an inexpensive place with a good overall weather not very far away from home. With a flexible visa policy allowing most Western visitors to stay up to 180 days, Mexico ticks all the boxes for visitors escaping winter in the Northern Hemisphere.
Apart from a flexible visa policy and the low cost of living, Mexico also has the advantage of diversity. Regardless whether you want to feel the bustling cosmopolitan flair of the Mexican capital, or the calmness of a Caribbean beach, Mexico has it all.
Cambodia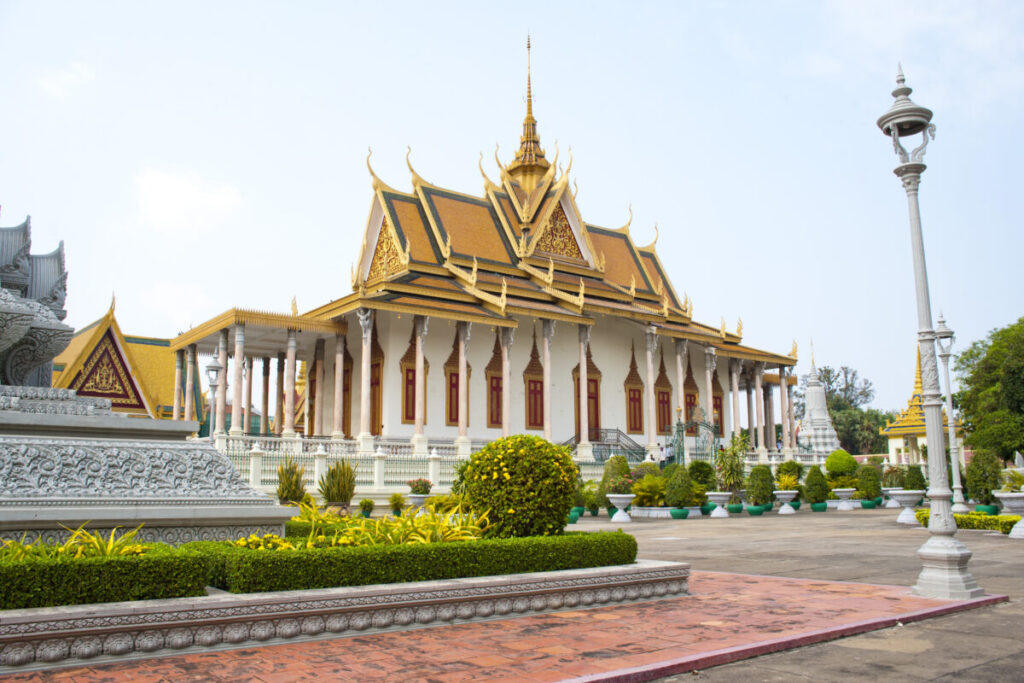 Pros
Inexpensive visa renewal which can be done indefinitely
Excellent location in Southeast Asia
Cons
Some parts of the country are not considered to be very safe
Monthly expenses of a digital nomad: $1500
Cambodia is a country in Southeast Asia quite popular among digital nomads and long term travelers. A country that used to be a destination for quick visa runs a decade ago is becoming more and more attractive, especially as infrastructure improves in Cambodia.
One of the main pluses of Cambodia is its visa policy towards foreigners. Citizens of most countries in Europe, in the Americas as well as Australia and New Zealand can get a visa on arrival when traveling to Cambodia. The beauty of the visa on arrival in Cambodia is that you can renew it indefinitely. In other words, you can come to Cambodia as a digital nomad, stay as long as you want, and deal with a low level of bureaucracy and commitment to keep renewing your stay in the country.