How to travel from Athens to Thessaloniki? Check our guide featuring the best options to travel between these two Greek cities by bus, train and plane
Are you planning to travel from Athens to Thessaloniki? Do you want to explore the second biggest city in Greece and you want to know in which way? Just read below our guide on how to optimize your trip from the Greek capital to Thessaloniki.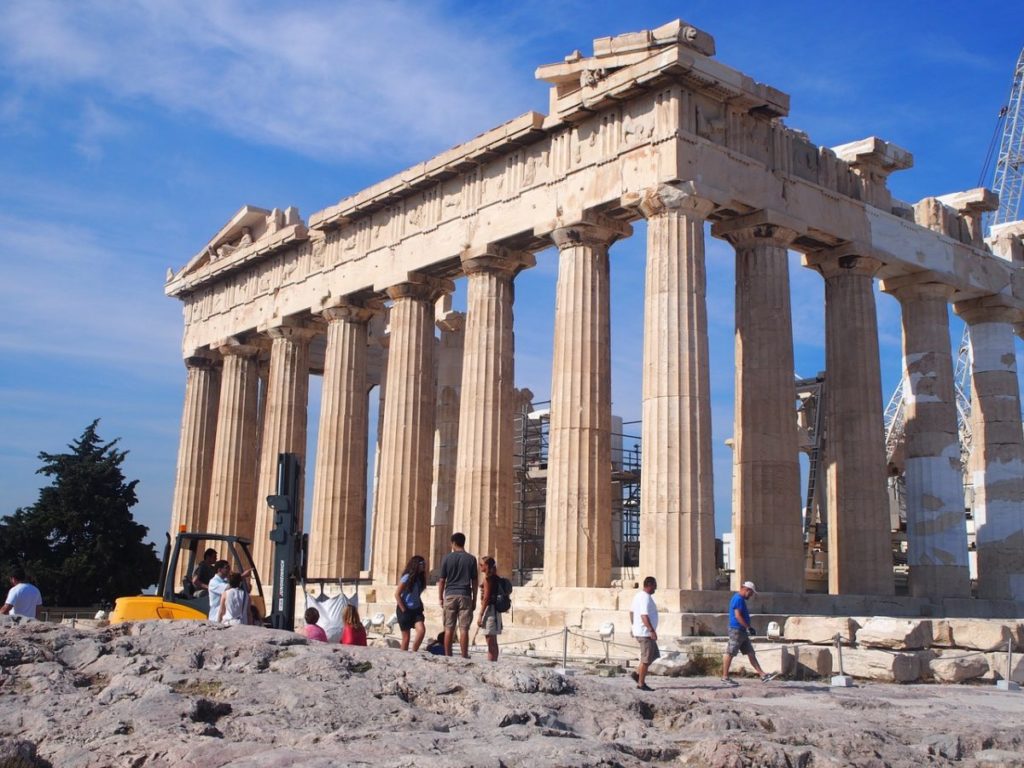 Athens to Thessaloniki: The Route
While Athens is the capital of Greece and one of the main tourist destinations in the country, Thessaloniki also offers a good options for its visitors. Thessaloniki is the second biggest city in Greece and is considered by some as the capital of the Balkans. It is influenced culturally by different cultures and you can really feel it walking around its main streets.
The distance between Athens to Thessaloniki is of approximately 500 km and there are a lot different options to cover this route.
Athens to Thessaloniki By Bus
One of the most common ways to reach Thessaloniki from the Greek capital is by bus. The journey lasts 5 hours approximately and the one way ticket is 55 euros. If you plan to return to Athens, don't forget to book a round trip ticket in order to get a discount. You can find the timetable or buy your ticket online from the official website of Ktel, one of the biggest bus companies in Greece.
The main bus station in Athens is the Kifissos Station, located in the Northwestern part of the city. Most domestic and international buses departing from Athens start their journey at this station.
For those arriving or starting the bus journey in Thessaloniki, the Macedonia Intercity Bus Station is the place to be. Most buses coming from Athens to Thessaloniki stop at this station. The Macedonia Intercity Bus Station is the largest in Greece and offers domestic and international routes to various European countries.
Athens to Thessaloniki By Plane
There are a various airlines that operate direct flights between Thessaloniki and Athens. The flight duration is of approximately 1 hour and it departs Eleftherios Venizelos Airport, which is located 1 hour away from Athens city center. You can book your ticket at Aegean Airlines which is the biggest company in Greece. Alternatively you can choose Ryanair, Ellinair and also Olympic Airways, which currently operate in this route.
You can compare flight fares and book tickets on Jetradar.
Athens to Thessaloniki By Train
Another way to travel from Athens to Thessaloniki is by train. The journey lasts 6 hours and you will have the choice to enjoy the great view from the window, as you will see a lot of other cities and towns on your way and enjoy the unique Greek landscape too.
There is one major railway transport company in Greece, Trainose. You can search or book your ticket directly from their website.
Athens to Thessaloniki By Car
Another option to do the journey from Athens to Thessaloniki is to rent a car. The journey by car usually lasts 4,5 hours, without the stops you need to do and the cost depends on several things. If you have a small or medium size car, you will spend 50 euros for fuel and you will also need 60 euros on tolls.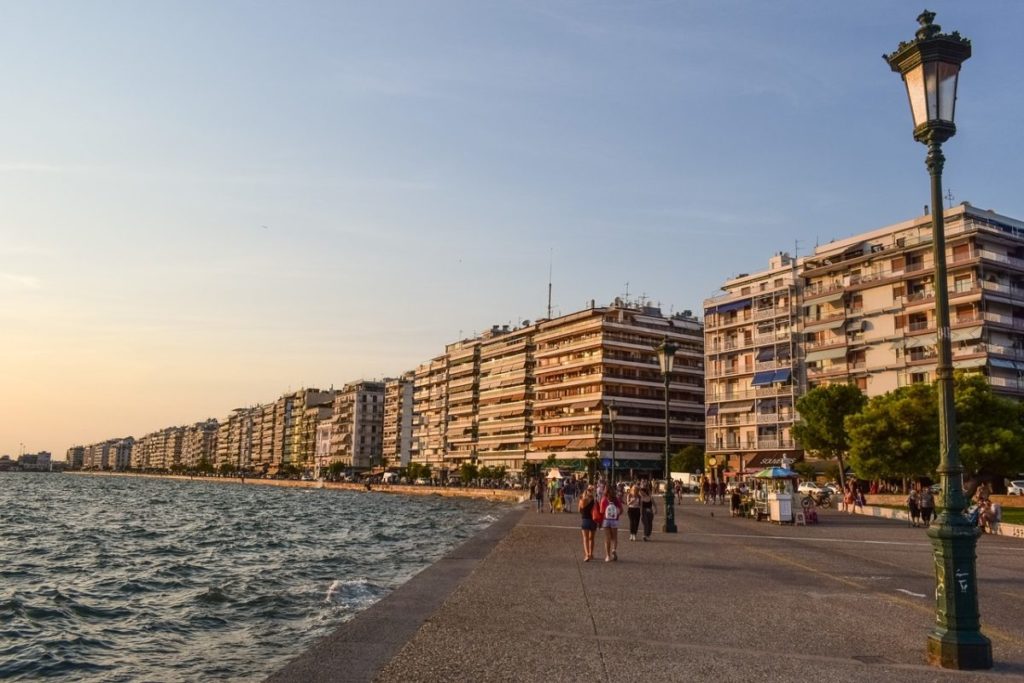 The route is really beautiful and you really need to have a stop at the city of Larissa or the iconic Vale of Tempe.
If you are not traveling to Greece with your own vehicle, you compare and book your car rental on RentalCars.com.
Ferries in Greece
Ferry transport is one of the most popular means of transportation in Greece. They connect Athens to most of the cities on the Greek Island in an efficient and beautiful way to travel. However, there is no direct ferry services between Athens and Thessaloniki.
If you want to travel by ferry from Athens to Thessaloniki you'd have to travel from Athens to one of the islands, like Crete for example, and from there catch another ferry to Thessaloniki.
For those willing to book a ferry, check Direct Ferries.
Hotels in Athens
Evripides Hotel – a good option to stay close to the Plaka Square.
Hotel Katerina – a great hotel with easy access to the Athens metro (Metaxourgio Station).
Hotels in Thessaloniki
Hotel El Greco – a good value for the money option in central Thessaloniki.
Tourist Hotel – a reasonably priced hotel close to the Aristotelous Square.
Other Greece Resources
If you are traveling to Thessaloniki or Athens, you will certainly enjoy some of our other Greece guides. Check where to stay in Athens and the best places to stay in Corfu. You can also check our post on how to retire in Greece.
For those willing to book activities in Greece, check GetYourGuide.
If you are planning to have this trip, please be our guest and leave your comments and thoughts below.