This post will bring data featuring the average and minimum salary in Baku, Azerbaijan. Due to its oil reserves, it's the richest city in the Caucasus
Considering investing in Azerbaijan? Check the data for the average and minimum salary in Baku, Azerbaijan.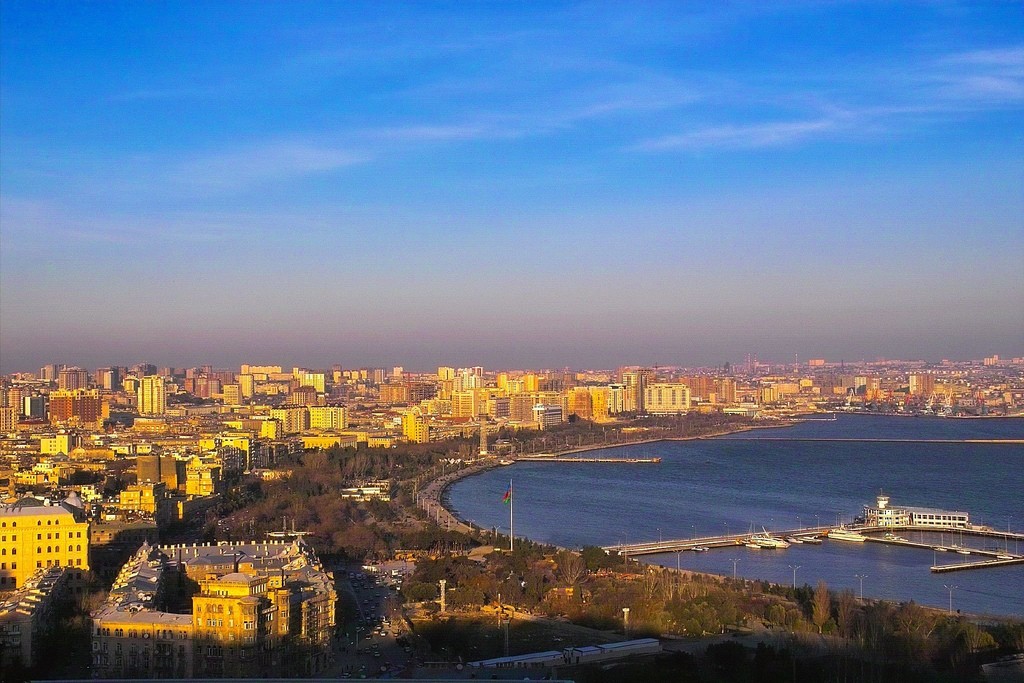 Analyzing the cost of living before visiting a city is useful, especially if you're planning to visit Baku. This post is a short breakdown of its economy Baku, capital of one of the youngest countries in the world. Baku is the commercial hub of Azerbaijan, and its 2.2 million inhabitants enjoy of a rather high quality of life compared to its neighbors.
Minimum Salary in Baku, Azerbaijan
Azerbaijan is one of the main exporters of oil and its salaries are heavily influenced by this industry. Due to that, salaries in Baku are higher that in the rest of the Caucasus region. As of January 2022, minimum salary in Azerbaijan is of 300 Azeri manats, or roughly $170. The minimum salary in Baku is considerably higher, although the rate is nationwide. Source Azernews.
Average Salary in Baku, Azerbaijan
The average salary in Baku is of approximately $350 in Baku as of 2022. Rent, utility bills and transport cost around $300 per month. Many international banks have offices in Baku. HSBC, Societe Generale and Credit Suisse to name a few. As a result Baku has a higher average wage than any other city in Azerbaijan. More information available from the Azerbaijan Statistics Office.
Here are some average salaries in Azerbaijan by profession and sector:
Mining(Mining Engineers, Miners): 3550 AZN per month.
Construction(Builder, Civil Engineer): 757 AZN per month.
Tourism(Hotel receptionist, tour guide): 453 AZN per month
Financial and insurance(banking): 1707 AZN per month
IT (developers, support): 1100 AZN per month
The International Bank of Azerbaijan and Baku Stock Exchange also contribute to the higher figures.
Statistics show that a skilled professional earns $2500 per month. This figure is not completely accurate. It takes into account the very top earners. Their salaries are in excess of $10000 per month.
With Baku being a financial hub this gap in salaries is hardly surprising.
Baku Azerbaijan Economic Outlook
Baku's cosmopolitan vibe brings in a lot of tourism. Its location on the Caspian Sea is a good holiday destination. In 2009 hotels in the city alone generated over 7 million Euros income.
With a steady oil production and a hub for many international offices, Baku is welcoming to businesses and expats alike.
Azerbaijan is probably the only country in its region growing at high rates during this decade. The growing number of luxury hotels and office skyscrapers are the evidence of that. Furthermore, Baku maintains a steady growth, and it could become a go to world capital.
If you are traveling to Azerbaijan check our guide on where to stay in Baku.
Interesting Resources for Working and Living Abroad
Are you really considering to work and live abroad, temporarily or permanently? Below are some resources that might be useful for you around the web:
World Nomads: this company provides travel insurance in most countries around the world, and it might be a good option if you going for a long travel.
Jetradar: search for flights and compare prices with Jetradar.
Booking.com: Booking.com is the best choice for finding accommodation for your next trip, with a wide variety of choices for all types of travelers.
You may also want to check our website guides:
Train Travel Guide: in our railway travel guide, you will learn how to choose and ride the most scenic train routes around the world, always in the most comfortable way with optimal prices to enhance your travel experience.
Dating Guide: our dating guide will help you not only to find love but to understand the social customs of each country. It will also help you to avoid dating scams around the internet and find people really interested in honest relationships.
Work Abroad Guide: Learn how to find a job and employment requirements in different countries. From the initial job search, to bargaining salaries, this guide will help you to find job in most countries around the world. It also covers about remote work and TEFL jobs.