Average and Minimum Salary in Idaho: Discover the economic reality and wages of the Gem State.
In this post, we'll take a closer look at the average and minimum salary in Idaho. Whether you're a tourist or an ex-pat, it should give you a better idea of how to prepare for life in the northwest United States.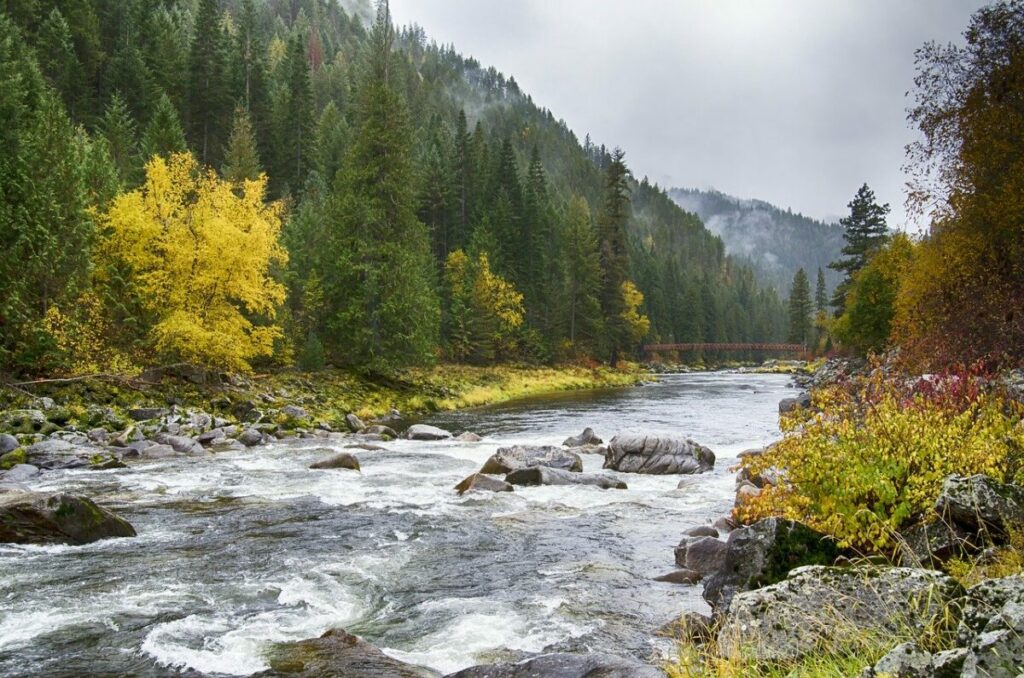 Idaho is the third wildest state in the USA with over 60% of land dedicated to public land and in the state, there are an incredible 114 mountain ranges! Away from Alaska, it's where you'll find some of the most challenging hikes and best skiing in the country. The state capital is Boise.
The cost of living in Idaho is about 8% less than the national average, so any money you earn will go further here. Housing, utilities, and groceries are much lower than the national average. Transportation is higher than the national average though – as is healthcare. As with all states, the cost of living depends on where you live in the state. In Pocatello, it's more than 25% cheaper than the national average!
Minimum Salary in Idaho
The minimum salary in Idaho is the same as the federal minimum wage – that's $7.25 USD an hour. In November 2022, the minimum wage increase is expected to be on the ballot as an initiated state statute.
This would see the minimum wage in Idaho raised from $7.25 USD per hour to $12 USD per hour by June 2024. For tipped workers, the minimum wage may vary.
More information about minimum wages in Idaho can be found at the State Government Website.
Average Salary in Idaho
The lower cost of living in Idaho is reflected by the average salary. Over a year, you're likely to earn less here than you would in other parts of the United States. The median household income in Idaho was $55,583 USD in 2018 – just over $6,000 USD less than the national average. However, this showed a growth of 6.43% from the previous year.
There is a disparity in the average salary when it comes to gender. Full-time male employees earn $59,517 on average, while females take home a more modest $42,804. The highest paid sectors in Idaho are drugs and chemical products merchant wholesalers, computer and peripheral equipment manufacturing, and data processing, hosting and related services.
The most common job in Idaho is driver/truck driver. In second and third place are elementary and middle school teachers and retails salespeople.
Idaho Economic Outlook
Idaho's economy has shown job growth in 2019 and this is predicted to continue in 2020, though at a lower rate than last year. It's an important state when it comes to agriculture. A third of the potatoes in the US come from Idaho.
Other key industries to Idaho include food processing, lumber and wood products, and chemical products. Tourism is popular too – there are plenty of places that you can enjoy downhill and cross country skiing, as well as snowmobiling.
Idaho's low cost of living has attracted a number of big tech companies to cities like Boise and Idaho Falls. This is to escape the huge costs of cities on the west coast!
The capital Boise is one of the fastest-growing cities in the United States' Mountain Region and its airport is undergoing an expansion that could cost as much as $200 million USD. There's also lots of investment in public projects, including a riverfront library that could cost up to $80 million USD.
Interesting Resources for Working and Living Abroad
Are you considering to work and live abroad, temporarily or permanently? Below are some resources that might be useful for you around the web:
World Nomads: this company provides travel insurance in most countries around the world. It might be a good option if you going for a long travel.
Booking.com: Booking.com is the best choice for finding accommodation for your next trip, with a wide variety of choices for all types of travelers.
Jetradar: The best place to compare flights for your next trip.
You may also want to check our website guides:
Train Travel Guide: in our railway travel guide, you will learn how to choose and ride the most scenic train routes around the world. Travel always in the most comfortable way with optimal prices to enhance your travel experience.
Work Abroad Guide: Learn how to find a job and employment requirements in different countries. From the initial job search, to bargaining salaries, this guide will help you to find job in most countries around the world. It also covers about remote work and TEFL jobs.