In this post we will analyze the average and minimum salary in Panama City, which is located in one of the most economic developed regions in Latin America
Considering working or investing in Panama? Check the data for the average and minimum salary in Panama below.
Freighter waiting its turn to pass the Panama Canal. Photo by chumlee10
The Republic of Panama is a North American country that borders Costa Rica and the Pacific Ocean. Its capital city is Panama. It is also the largest city, and houses 4 million people.
This post will explore the economy of this city. We will first focus on the minimum and average wages of the country. Later, we will focus on the economy of its capital city. You will learn that its economy is among the strongest worldwide. If you look for job prospects, this may be your opportunity.
Minimum Salary in Panama City
The concept of an official minimum salary is a rather new thing in Panama. The official minimum salary in Panama is divided in two regions (region 1 and region 2). Panama city is included in the region 1.
The minimum salary in Panama is also divided by professions. A journalist will not earn the same minimum per hour as an engineer, or as a cleaner (apart from the region).
Considering all the professions, in the region 1 where Panama city is, and a 40 hour week we can state that the minimum salary in Panama is roughly 450 USD per month as of 2023.
There are some differences regarding the minimum salary also depending on the profession. You can find more information about the minimum salary in the different regions and by profession on the Panamanian Ministry of Work website.
Average Salary in Panama City
As of 2021, the average salary in Panama continues as one of the highest in Latin America. The average wage of Panama is 800 USD as of 2021. This figure is also one of the highest in the American continent.
Economic Outlook of Panama City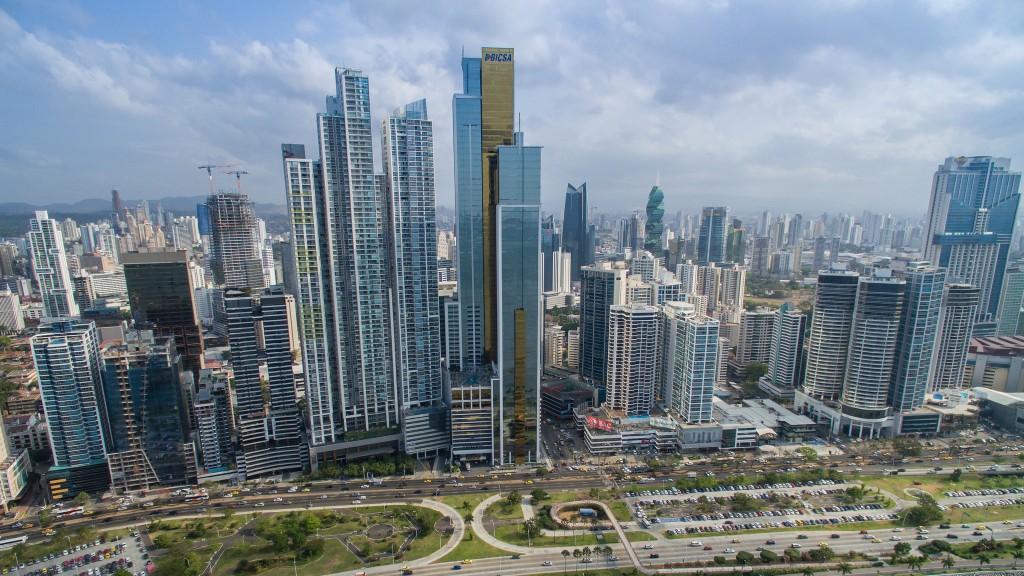 Panama is the financial center of the country. Its services sector account for the national GDP. This well-developed sector includes banking and health industries. The national commerce includes textiles and drink providers. Also, the city exports bananas, sugar, coffee and clothing.
Groceries and the cost of living in Panama are quite expensive. But its economic outlook is very positive. Many international industries look for both professionals and technicians in the country. This means that you may have big chances of getting a job. Some of them may require Spanish fluency, though.
Networking is key to find a job. You cannot expect industries to hire you for a long-term contract just as you arrive. Fortunately, the city houses a huge number of expats that you can meet. This way, you may know about job opportunities from their experience.
Interesting Resources for Working and Living Abroad
Are you really considering to work and live abroad, temporarily or permanently? Below are some resources that might be useful for you around the web:
World Nomads: this company provides travel insurance in most countries around the world, and it might be a good option if you going for a long travel.
Jetradar: search for flights and compare prices with Jetradar.
Booking.com: Booking.com is the best choice for finding accommodation for your next trip, with a wide variety of choices for all types of travelers.
You may also want to check our website guides:
Train Travel Guide: in our railway travel guide, you will learn how to choose and ride the most scenic train routes around the world, always in the most comfortable way with optimal prices to enhance your travel experience.
Dating Guide: our dating guide will help you not only to find love but to understand the social customs of each country. It will also help you to avoid dating scams around the internet and find people really interested in honest relationships.
Work Abroad Guide: Learn how to find a job and employment requirements in different countries. From the initial job search, to bargaining salaries, this guide will help you to find job in most countries around the world. It also covers about remote work and TEFL jobs.