Average and minimum salary in Prague, Czech Republic: let's analyze wages and income data in this unique European capital
Have you considering moving to Prague or to some other city in the Czech Republic? Check the data for the average and minimum salary in Prague, Czech Republic to summarize the economic reality and investment opportunities in one of the most beautiful European cities.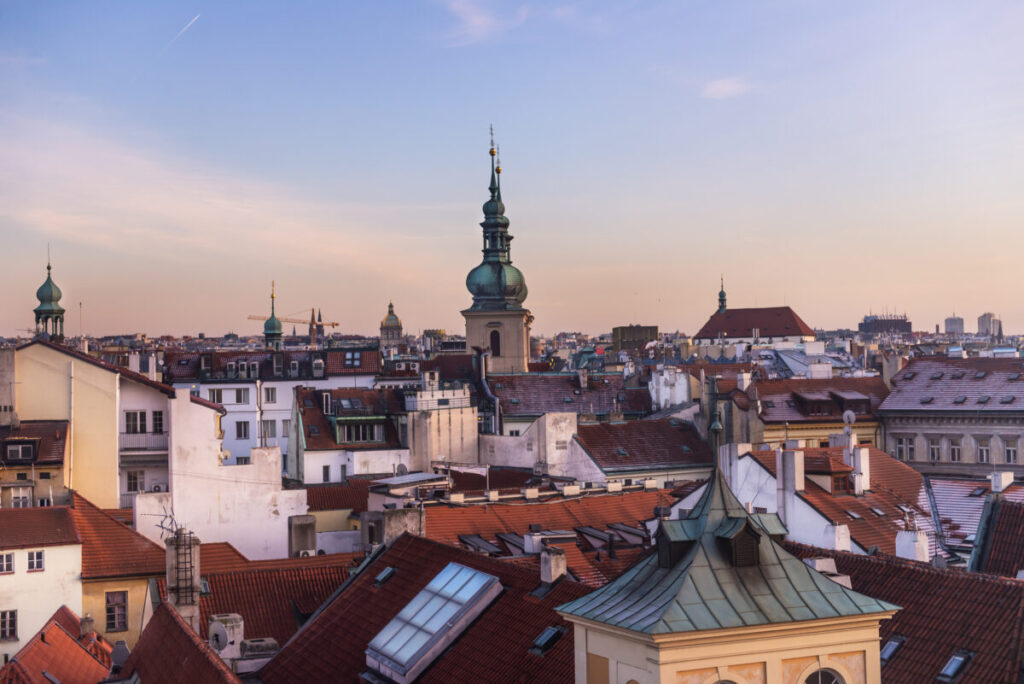 The Czech Republic is currently one of the safest countries in the European Union, and its capital Prague, is one of biggest tourist destinations in the continent. If you are considering moving to Central Europe to take employment or to run a business, this guide is certainly a helpful one.
Minimum Salary in Prague, Czech Republic
The Czech Republic currently has one of the strongest economies in Central Europe. It has a low unemployment rate and a rather steady GDP growth during the past few years. However, the minimum salary in the country still needs to catch up with Western European standards.
As of 2022, the minimum salary in Prague, Czech Republic is of 16,200 CZK or roughly $688 per month (gross). This figure is comparable to minimum wages in Poland and Slovakia. You can read more about the country's minimum salary at the Czech Ministry of Labour and Social Affairs website (in Czech).
The net minimum salary in Prague, Czech Republic is currently 14,308 CZK or approximately 608 USD as of 2022.
Average Salary in Prague, Czech Republic.
Since Prague is the capital of Czech Republic and also the hub of many multinational companies, its average salaries are the highest in the country. Currently, the average salary in Prague is of around 38,000 CZK per month. Those are net figures and equivalent to slightly less than 1305 US dollars per month.
As an expat, most employment opportunities are in Prague, however, the country also has other thriving cities. There are a considerable number of foreign employees and investors in cities like Brno, Ostrava, Karlovy Vary and others.
Czech Economic Outlook
A number of factors have helped the Czech economy to stay robust and stable during the past few years. The highly diversified economy of the country certainly is one of the key factors behind the Czech economic success. Prague is also experiencing a high influx of qualified workforce from both Western and Eastern Europe, for its low taxes and low bureaucracy.
Prague offers a number of investment and employment opportunities for foreigners with different qualifications. Some of the key economic sectors in the city are the IT services and tourism. Currently, Prague is one of the most visited cities in Europe. The rest of the country also benefits from a positive outlook, with cars and vehicle parts exports among some of its main industries.
Interesting Resources for Working and Living Abroad
Are you really considering to work and live abroad, temporarily or permanently? Below are some resources that might be useful for you around the web:
World Nomads: this company provides travel insurance in most countries around the world. It might be a good option if you going for a long travel.
Jetradar: Compare and book flights around the world with our own flight search fare tool.
Booking.com: Booking.com is the best choice for finding accommodation for your next trip, with a wide variety of choices for all types of travelers.
You may also want to check our website guides:
Train Travel Guide: in our railway travel guide, you will learn how to choose and ride the most scenic train routes around the world. Travel always in the most comfortable way with optimal prices to enhance your travel experience.
Dating Guide: this dating guide will help you not only to find love but to understand the social customs of each country. It will also help you to avoid dating scams around the internet and find people really interested in honest relationships.
Work Abroad Guide: Learn how to find a job and employment requirements in different countries. From the initial job search, to bargaining salaries, this guide will help you to find job in most countries around the world. It also covers about remote work and TEFL jobs.