Average and minimum salary in Stockholm, Sweden: let's analyze wage and employment prospects in the Swedish capital
Are you considering moving to Sweden, and more specifically to its capital? Check the average and minimum salary in Stockholm, Sweden and understand better the chances of building a career in this Nordic country.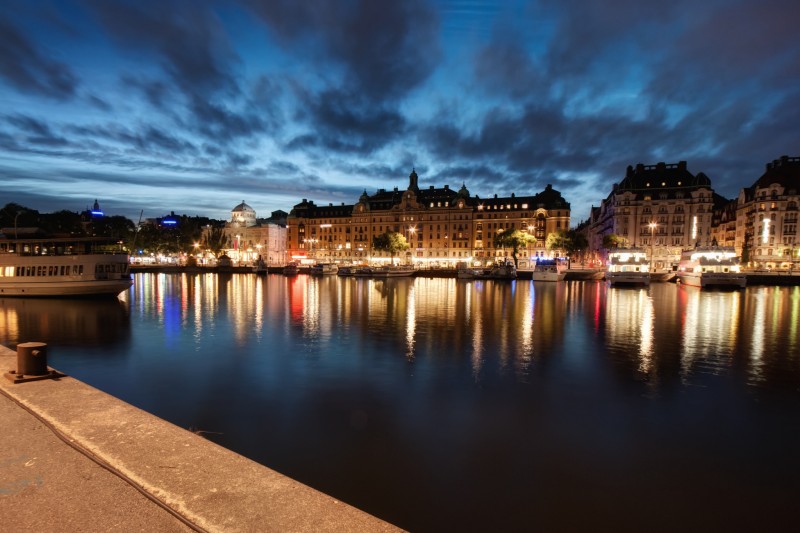 Sweden is known for its high living standards and organized society. Its capital is also the hub for major companies in different sectors like tech start-ups, finance and telecommunications conglomerates.
Minimum Salary in Stockholm, Sweden
Just like some other highly developed European nations, Sweden does not have an official minimum salary. Minimum salaries are generally negotiated through workers' unions.
As a reference, the salary for a McDondald's cashier is hovering around 137 Swedish Krona, or roughly 14 USD per hour.
As of 2023, in the hotel and restaurant industry, the minimum salary in Sweden is of 24339 SEK or 2400 USD.
You can read more about the collective agreements in the hospitality industry here (in Swedish).
Average Salary in Stockholm, Sweden
The average salary in Stockholm, Sweden is currently around 32.000 SEK after taxes (or roughly 3100 USD) as of 2023. That is equivalent to slightly more than 3400 US dollars per month.
It is important to stress on the fact that, despite the average salary in Sweden to be very attractive, the cost of living is also high. That is especially the case in Stockholm and its housing market. Finding an apartment in Stockholm can be at times harder than landing a job, as the capital currently faces a strong residential deficit.
Sweden Economic Outlook
Sweden has been one of the most developed countries in Europe since the end of the Second World War. As most of the country remained intact during the conflict, Sweden had a great advantage to provide services and products to rebuild the continent.
Today Sweden is a highly developed complex economy, and this does reflect in its job market. Sweden's economy focuses in export market, with Germany and United Kingdom being the top destinations for Swedish products.
Most jobs available in Sweden are for highly-skilled professionals. Low skilled workers have much less chances to land a job. Most refugees Sweden received in the past few years have been unable to land a steady job in the Swedish market.
If you are working on IT, your careers perspectives are pretty good in Sweden (regardless of your nationality). There is a strong demand for programming jobs, and most of these do not require a good command of Swedish. Spotify is one of the biggest companies operating its head operations from Stockholm.
Interesting Resources for Working and Living Abroad
Are you really considering to work and live abroad, temporarily or permanently? Below are some resources that might be useful for you around the web:
World Nomads: this company provides travel insurance in most countries around the world. It might be a good option if you going for a long travel.
Jetradar: Compare and book flights around the world with our own flight search fare tool.
Booking.com: Booking.com is the best choice for finding accommodation for your next trip, with a wide variety of choices for all types of travelers.
You may also want to check our website guides:
Train Travel Guide: in our railway travel guide, you will learn how to choose and ride the most scenic train routes around the world. Travel always in the most comfortable way with optimal prices to enhance your travel experience.
Dating Guide: our dating guide will help you not only to find love but to understand the social customs of each country. It will also help you to avoid dating scams around the internet and find people really interested in honest relationships.
Work Abroad Guide: Learn how to find a job and employment requirements in different countries. From the initial job search, to bargaining salaries, this guide will help you to find job in most countries around the world. It also covers about remote work and TEFL jobs.