The average and minimum salary in Tallinn, Estonia are good insights for those willing to relocate to this beautiful Baltic nation
For those considering to relocate to the Baltic States, this post average and minimum salary in Tallinn, Estonia is a good start to understand the dynamics of the country better.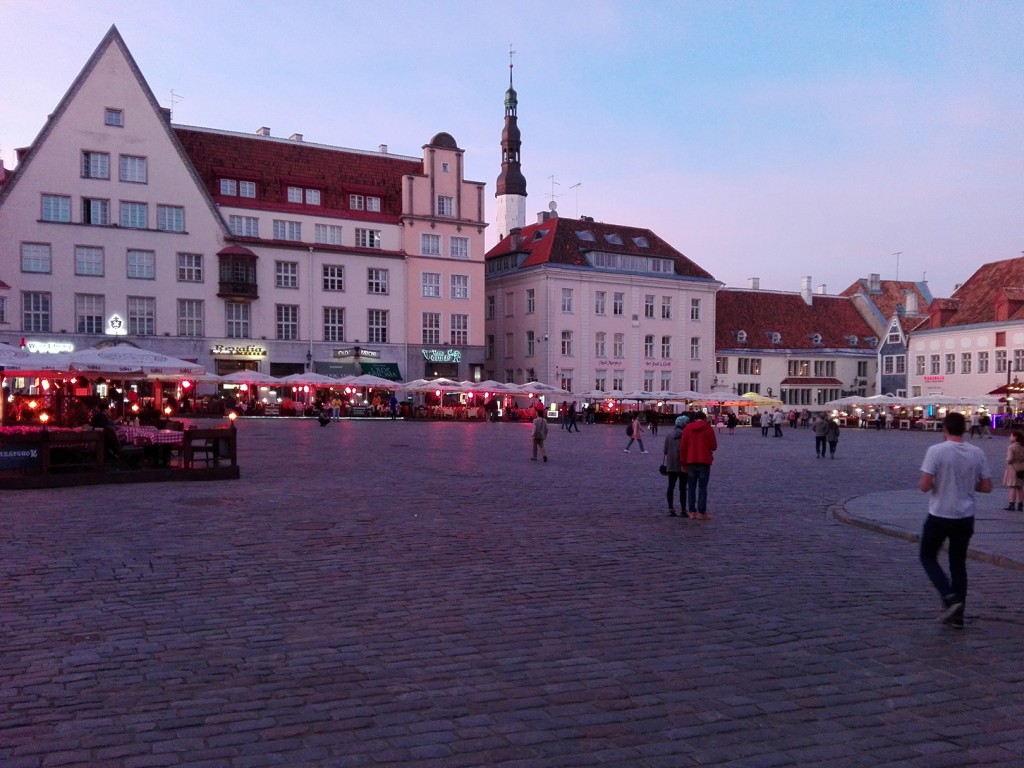 Tallinn is the capital of Estonia, a relatively new country in Northern Europe. Estonia currently has one of the high economic freedom levels in Europe. The country is a great place to work and do business, especially if you are on the IT sector.
Minimum Salary in Tallinn, Estonia
The current minimum salary in Tallinn and Estonia as of 2019 if of € 540 euros per month, or approximately 610 US dollars. This is also the national minimum wage of Estonia, and it is the highest among the Baltic States (if considered net figures).
Even if the minimum salary is relatively low in Estonia, the country economy is thriving. If you are coming as an skilled expat to Estonia, you can expect to earn much more than that.
Average Salary in Tallinn, Estonia
The average salary in Tallinn is much higher than the minimum figures for the country. In fact, salaries in Tallinn are way higher than the rest of the country in most sectors.
The average salary in Estonia is of roughly € 950 euros per month net. Qualified IT professionals can expect to earn way above this average. The average monthly wage in Estonia if you consider gross figures is of 1291 euros per month as of 2019.
Tallinn, Estonia Economic Outlook
Since its independence from the Soviet Union in the 1990's, the economy of Estonia changed completely. Now it is in fact one of the fastest growing economies in the European Union, and the richest of the Baltic States.
Much of this development is due to favorable legislation for business. Estonia is also a pioneer with its eResidency program, and opening a company in the country can be done entirely online. This program is extremely suitable for those running online businesses.
If you are coming to Estonia you may want to check our post on how to get a job in Estonia. Alternatively, you can also check the best places to stay in Tallinn.
Interesting Resources for Working and Living Abroad
Are you really considering to work and live abroad, temporarily or permanently? Below are some resources that might be useful for you around the web:
World Nomads: this company provides travel insurance in most countries around the world, and it might be a good option if you going for a long travel.
CheapOair: this is one of my favorite websites for buying airline tickets for flights for any destination in the world. One of the best advantages of CheapOair is that they accept not only the usual credit card payments but also PayPal.
Booking.com: Booking.com is the best choice for finding accommodation for your next trip, with a wide variety of choices for all types of travelers.
You may also want to check our website guides:
Train Travel Guide: in our railway travel guide, you will learn how to choose and ride the most scenic train routes around the world, always in the most comfortable way with optimal prices to enhance your travel experience.
Dating Guide: our dating guide will help you not only to find love but to understand the social customs of each country. It will also help you to avoid dating scams around the internet and find people really interested in honest relationships.
Work Abroad Guide: Learn how to find a job and employment requirements in different countries. From the initial job search, to bargaining salaries, this guide will help you to find job in most countries around the world.  It also covers about remote work and TEFL jobs.