In this post we will analyze the average and minimum salary in Tbilisi, Georgia. Figures which can be helpful for tourists and expats in the country
Considering moving to Tbilisi? Check the data for the for the average and minimum salary in Tblisi, Georgia.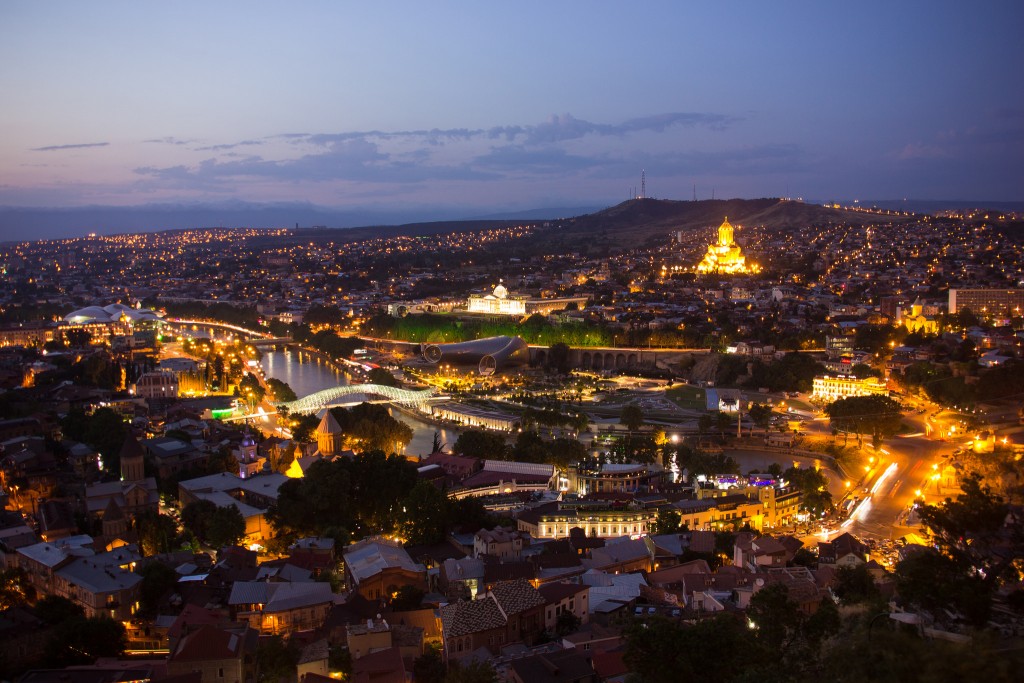 Tbilisi, Georgia. Photo by Emil Stefanov
Tbilisi is the capital of Georgia with 1.5 million inhabitants populating around 8 sq miles of land. Tbilisi's mountainous location is very attractive for tourists. The city is close to the Black sea and gets a number of transiting tourists who are heading to the coastal towns such as Batumi.
Minimum Salary in Tbilisi, Georgia
As of January 2023 there is no official minimum salary in the country of Georgia. In Tbilisi minimum monthly wage tends to be somewhere around at $200 per month. If you're thinking of traveling or relocating to Tbilisi for work, it is best to find jobs, which pay in strong currencies such as USD or Euro.
Tbilisi is the best of both worlds for expats. It is very modern and cosmopolitan whilst surrounded by beautiful nature and mountains.
Average Salary in Tbilisi, Georgia
As of 2022 the average salary in Georgia 1250 GEL or approximately reached $450 per month. Average monthly salary for women is at 950 GEL per month according to Georgian Statistics Office. It is not surprising that the salaries are much higher in the capital with Tbilisi generating almost 50% of GDP. A number of foreign multinationals have branches in Tbilisi, including Ernst & Young.
Renting a one-bedroom apartment in the capital will set you back around $220 per month with monthly bills and travel costs at $80 per month.
Tbilisi and Georgia Economic Outlook
With unemployment rate at an all time low, only at 12%, the country is surely stabilizing itself in economic terms. Many high tech Silicon Valley firms are having talks of setting up offices and start-up bootcamps. This will not only increase employment but will also generate strong currency and foreign business flocking to the country.
Georgia also has high interest rates. This attract a number of foreign investors to invest in local banks and boost the finance industry.
Finally, Georgia has a very flexible visa policy and low taxes. For that reason, many expatriates are moving to the country.
Interesting Resources for Working and Living Abroad
Are you really considering to work and live abroad, temporarily or permanently? Below are some resources that might be useful for you around the web:
World Nomads: this company provides travel insurance in most countries around the world, and it might be a good option if you going for a long travel.
Jetradar: compare and find the cheapest air fares worldwide.
Booking.com: Booking.com is the best choice for finding accommodation for your next trip, with a wide variety of choices for all types of travelers.
You may also want to check our website guides:
Train Travel Guide: in our railway travel guide, you will learn how to choose and ride the most scenic train routes around the world, always in the most comfortable way with optimal prices to enhance your travel experience.
Dating Guide: our dating guide will help you not only to find love but to understand the social customs of each country. It will also help you to avoid dating scams around the internet and find people really interested in honest relationships.
Work Abroad Guide: Learn how to find a job and employment requirements in different countries. From the initial job search, to bargaining salaries, this guide will help you to find job in most countries around the world. It also covers about remote work and TEFL jobs.