Check the average and minimum salary in Bangkok, the capital of Thailand and one of the most visited capitals in the world
Are you considering relocating to Southeast Asia? Check the average and minimum salary in Bangkok and discover more about Thailand's economy prospects.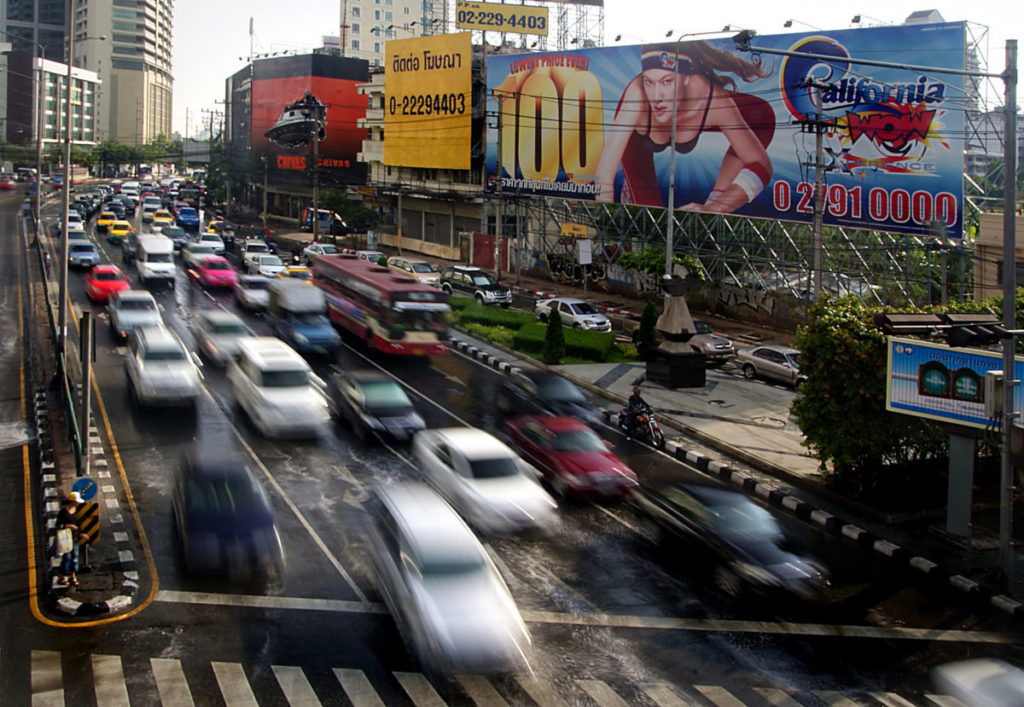 Thailand is the second biggest economy in Southeast Asia (after Indonesia), and one of the fastest growing in the continent. Its capital, Bangkok, is a bustling metropolis and is highly attractive not only for tourists but also for expats.
With a population of over 8 million inhabitants, and more than 14 million in is metro area, Bangkok is a large Asian economic hub. Let's find out more about the economy and the wages of the marvelous Thai capital below.
Minimum Salary in Bangkok, Thailand
Thailand is one of the fastest growing cities in Asia in economic terms, and economic conditions in the country are improving. In 2018, minimum wages in Thailand had a hike in the whole country. The country has 76 provinces, and minimum wages vary in different provinces.
As of 2023 minimum salary in Bangkok, Thailand is of 353 Baht per day, or slightly less than USD 10. Per month, considering a full time job, the sum is of approximately 235 USD per month (considering one works 22 days in a month).
Despite being the economic center of the country, the minimum wages in Bangkok are not the highest in the country. The provinces of Chon Buri, Phuket have a slightly higher minimum salary, at 336 THB per day.
You can check the minimum salaries in each of Thailand's province as of 2020 in this article.
Average Salary in Bangkok, Thailand 2023
Average wages in Bangkok is pretty high compared to other areas of Thailand. Currently, the average wage in Bangkok is of 25,500 Thai Baht per month, or approximately 750 USD.
Bangkok has some of the highest average salaries among ASEAN members capitals. Singapore is the first on this list, followed by Bandar Seri Begawan, Kuala Lumpur and then Bangkok.
Salaries in different provinces of Thailand 2023
The minimum wage varies significantly across different provinces in Thailand. The highest minimum wage of 354 baht (US$9.27) is observed in Phuket, Chonburi, and Rayong provinces, while the lowest wage of 328 baht (US$8.59) is found in Yala, Pattani, Narathiwat, Nan, and Udon Thani provinces.
The capital city, Bangkok, and some of the neighboring provinces, such as Nonthaburi, Pathum Thani, and Samut Prakan, have a minimum wage of 353 baht (US$9.24). Meanwhile, Chachoengsao has a slightly lower minimum wage of 345 baht (US$9.03), and Phra Nakhon Si Ayutthaya has a minimum wage of 343 baht (US$8.98).
It is interesting to note that there is only a small difference in the minimum wage among some provinces. For example, Saraburi, Lopburi, Nong Khai, Prachin Buri, Nakorn Ratchasima, Ubon Rachathani, Phangna, Krabi, Trat, Khon Kaen, Chiang Mai, Suphan Buri, Songkhla, and Surat Thani have a minimum wage of 340 baht (US$8.90), while Mukdahan, Kalasin, Sakon Nakhon, Samut Songkhram, Chanthaburi, and Nakhon Nayok have a minimum wage of 338 baht (US$8.85).
Overall, the data highlights the disparity in the minimum wage across Thailand's provinces. The cost of living and economic development of each province may contribute to the differences in the minimum wage. This information can be useful for policymakers to determine the appropriate minimum wage for each province and ensure a fair living wage for workers.
Bangkok Economic Outlook
Bangkok and Thailand are in one of the fastest growing regions in the world. Thailand itself is posting consecutive GDP growth rates well above the world's average for a number of years.
The Thailand economy is heavily oriented on retail and wholesale exports. The products Thailand export are pretty varied, ranging from computers to telephones, cars and gold products.
Tourism is also a huge contributor to Bangkok's GDP, as its one of the most visited cities in the world. The tourism and entertainment sector is among those with some of the best opportunities for expats to work and invest in Thailand.
Despite the favorable economic conditions in Bangkok, Thai residence permit policies are rather restrictive, and much less open than other ASEAN countries like Cambodia or Malaysia. However, the number of expats continue to grow in Bangkok, both to work in the tourism industry as well as in large corporation, international trade and other business sectors.
You can find more information on Thailand resident visas in the Royal Thai Embassy in Singapore website.
If you are traveling to Bangkok or Southeast Asia you may want to check some of our other guides to the region. Check out the where to stay in Bangkok the minimum salaries in Southeast Asia. Check also how to travel from Bangkok to Chiang Mai and Bangkok to Phnom Penh. If you are an expat in Thailand, you can also read this guide on dating in Thailand.
Interesting Resources for Working and Living Abroad
Are you considering to work and live abroad, temporarily or permanently? Below are some resources that might be useful for you around the web:
World Nomads: this company provides travel insurance in most countries around the world. It might be a good option if you going for a long travel.
Booking.com: Booking.com is the best choice for finding accommodation for your next trip, with a wide variety of choices for all types of travelers.
Jetradar: The best place to compare flights for your next trip.
TransferWise: Send money across the globe in a fast and inexpensive matter.
You may also want to check our website guides:
Train Travel Guide: in our railway travel guide, you will learn how to choose and ride the most scenic train routes around the world. Travel always in the most comfortable way with optimal prices to enhance your travel experience.
Work Abroad Guide: Learn how to find a job and employment requirements in different countries. From the initial job search, to bargaining salaries, this guide will help you to find job in most countries around the world. It also covers about remote work and TEFL jobs.