The average and minimum salary in Belgrade, Serbia provide insightful data for expats willing to work and invest in this Balkan nation
Are you considering to move to the Balkans? The average and minimum salary in Belgrade, Serbia help us to explain the dynamics of this country in Southeastern Europe.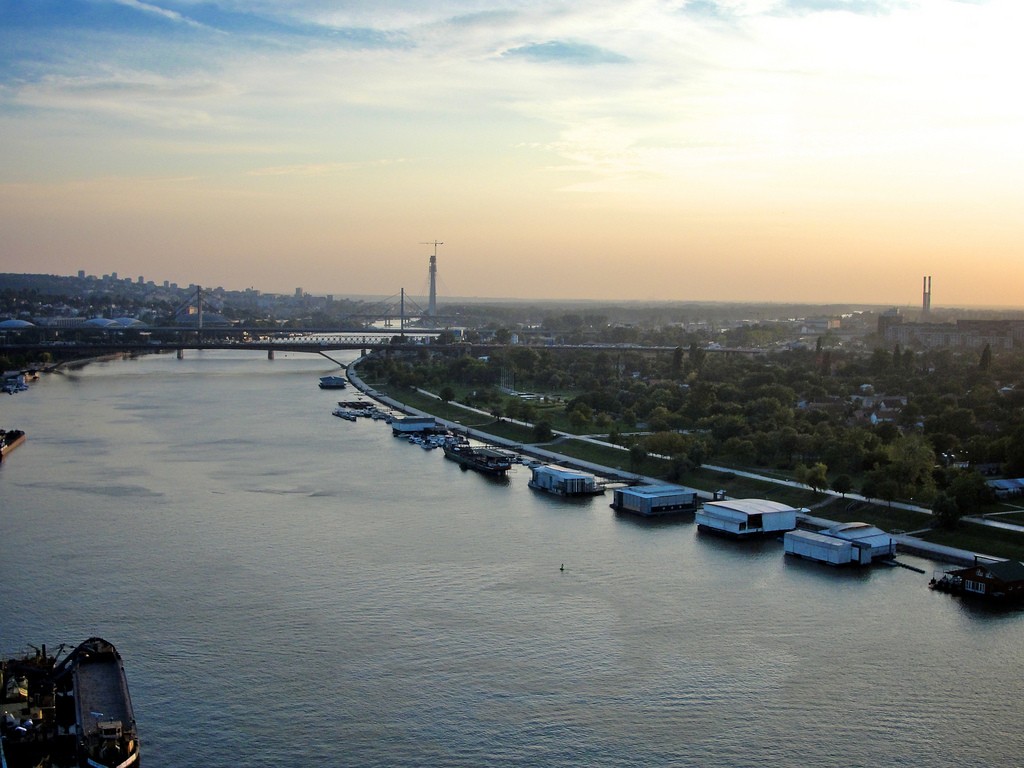 Belgrade, Sava. Photo by Jeff AttawayBelgrade was the former capital of Yugoslavia, and now is the most important city of the young independent Serbia. Let's analyze below the wages in the Serbian capital and the Economic outlook for the Balkan region
Minimum Salary in Belgrade, Serbia
The minimum salary in Belgrade, Serbia in 2021 is 262 euros net, per month as of 2021 (31000 RSD in the local currency). It is one of the lowest minimum net salaries in the continent. The gross amount is around 41000 RSD or 347 euros.
That salary applies for a month with 176 worked hours (full time). More information is available here (in Serbian).
Average Salary in Belgrade, Serbia
The average salary in Belgrade, Serbia in 2021 is around 60000 Serbian Dinars, or slightly more than 600 dollars. It is one of the lowest salaries for an European capital, and comparable to those of Sarajevo in Bosnia Herzegovina, and slightly less than in Sofia, Bulgaria.
Belgrade, Serbia Economic Outlook
Yugoslavia used to have standards of living, and seemed to have good economic perspectives at the end of the 80's. However, the Yugoslav War hit most republics which were part of this country that no longer exists. Serbia was the economic center of Yugoslavia and had also its capital Belgrade. The region was the most economically struck among the former Yugoslav Republics.
Nowadays Serbia is a modern market economy, trying to position itself better in the world trade scenario. It has a very diversified economy, with different sectors playing an important role. Among the most important sectors of the Serbian economy are agriculture, services, energy, and manufacturing.
Interesting Resources for Working and Living Abroad
Are you really considering to work and live abroad, temporarily or permanently? Below are some resources that might be useful for you around the web:
World Nomads: this company provides travel insurance in most countries around the world. It might be a good option if you going for a long travel.
Jetradar: Compare and book flights around the world with our own flight search fare tool.
Booking.com: Booking.com is the best choice for finding accommodation for your next trip, with a wide variety of choices for all types of travelers.
You may also want to check our website guides:
Train Travel Guide: in our railway travel guide, you will learn how to choose and ride the most scenic train routes around the world. Travel always in the most comfortable way with optimal prices to enhance your travel experience.
Dating Guide: this dating guide will help you not only to find love but to understand the social customs of each country. It will also help you to avoid dating scams around the internet and find people really interested in honest relationships.
Work Abroad Guide: Learn how to find a job and employment requirements in different countries. From the initial job search, to bargaining salaries, this guide will help you to find job in most countries. It also covers about remote work and TEFL jobs.