Average and minimum Salary in Hong Kong: discover wages and job prospects of this Chinese special administrative region
Considering getting a job in Hong Kong? Check below the up to date data for the average and minimum wage in the Hong Kong SAR.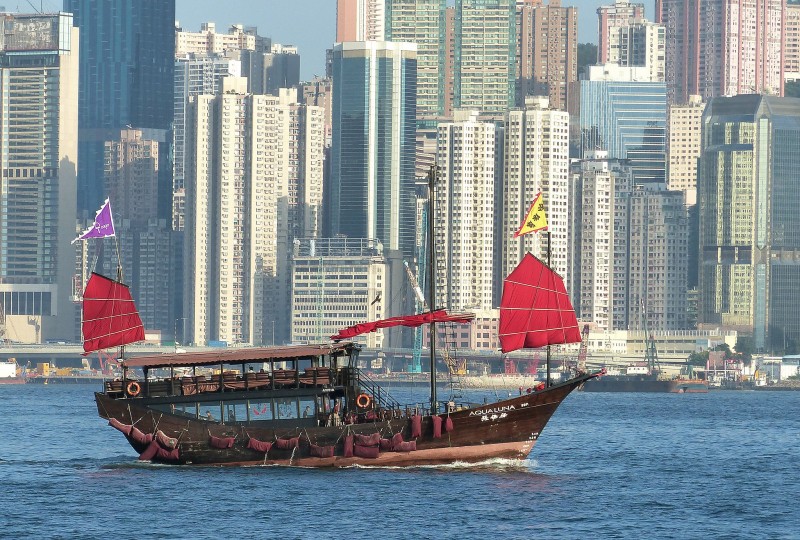 Hong Kong is certainly one of the big trading hubs in the world. It has the busiest cargo airport in the airport and is also well known for its port. This special administrative region of China was under British rule for 99 years, and is one of the most developed regions in the world.
Hong Kong is also a major financial hub in Asia. Due to a low tax regime and efficient market, Hong Kong attract expat workers and businesses every year. During recent years, Hong Kong has also attracted a number of online business. The region is also among the top countries on the ease of doing business rank.
Minimum Salary in Hong Kong
Currently, the minimum salary in Hong Kong is HK$ 37.5 per hour according to the Labour Department of the Govern of the Hong Kong. The last raise came into effect in 2015. As of 2021, the minimum salary in Hong Kong is of HK$ 37.5 per hour (roughly 4.85 USD).
Considering the average working week of 44 hours in Hong Kong, the minimum salary in Hong Kong is of approximately HKD 7425. The approximate amount in USD is 950.
Average Salary in Hong Kong
The average salary in Hong Kong is much higher. It is also a good figure to base you research on, if you are coming to HK as an expat. The current average salary per month is 19100 HKD (2430 USD) for male workers and 14700 HKD (1875 USD) for female workers. Source: Edigest (in Chinese).
Cost of living in Hong Kong is relatively high, but real estate is very expensive. Finding affordable and spacious flat rentals in Hong Kong is quite expensive. It's highly advisable to check the rent prices before considering a job offer in Hong Kong.
Economic Outlook in Hong Kong
With a few exceptions, Hong Kong managed to continuously grow its GDP during the past decade. Business in the city are very dynamic, and most of it is focused on trade and finance. Tourism also has an important role in the region's economy, with visitors coming mostly from mainland China.
However, since the latest developments in Hong Kong, the outlook is not so positive as of 2020. Concerns that autonomy of the region may be restricted by the mainland government have unfortunately decreased the attractiveness and business sentiment in Hong Kong.
Interesting Resources for Working and Living Abroad
Are you really considering to work and live abroad, temporarily or permanently? Below are some resources that might be useful for you around the web:
World Nomads: this company provides travel insurance in most countries around the world, and it might be a good option if you going for a long travel.
Jetradar: search for flights and compare prices with Jetradar.
Booking.com: Booking.com is the best choice for finding accommodation for your next trip, with a wide variety of choices for all types of travelers.
You may also want to check our website guides:
Train Travel Guide: in our railway travel guide, you will learn how to choose and ride the most scenic train routes around the world, always in the most comfortable way with optimal prices to enhance your travel experience.
Dating Guide: our dating guide will help you not only to find love but to understand the social customs of each country. It will also help you to avoid dating scams around the internet and find people really interested in honest relationships.
Work Abroad Guide: Learn how to find a job and employment requirements in different countries. From the initial job search, to bargaining salaries, this guide will help you to find job in most countries around the world. It also covers about remote work and TEFL jobs.