In this post we will analyze the average and minimum salary in Luxembourg, a country one of the highest standards of living in the world
Are you considering moving to Luxembourg to pursue a career? Check the average and minimum salary in Luxembourg below, as well as the economic prospects of this tiny and wealthy European nation.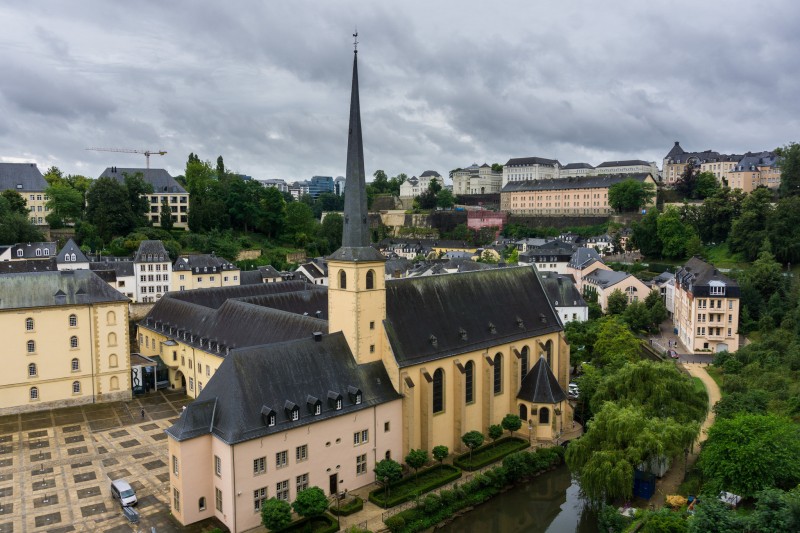 Luxembourg is a small country in Western Europe, right between France, Belgium and Germany. Famous for its banks and lush countryside, Luxembourg is one of the richest countries in Europe. It also has excellent offers for expatriates and great future perspectives to anyone looking out to settle down in the country.
Minimum Salary In Luxembourg
The gross minimum salary in Luxembourg is 2837.40 € per month as of 2023, which is the highest in the European Union. Above that number, the employer and the employee are free to decide together on the amount to be paid. The minimum hourly rate is 12,38 euros. The data is available from the Government of Luxembourg.
Income taxes are calculated depending on your annual salary and can go up to 40%. Every year, salary corrections follow the inflation trends, which is currently around 2%.
The average work week in Luxembourg is 40 hours. That is slightly more than its neighbors, including France with its mythic 35 hour-week, Germany and Belgium.
Average Salary In Luxembourg
The average salary in Luxembourg is 59000 € per year or 4916 € per month (gross), according to the national statistics office of Luxembourg (Statec). The average salary in Luxembourg is currently higher than in Belgium, France and Germany.
Salaries are the highest in insurance and financial services, teaching, and gas and electricity. Despite its high cost of living, salaries in Luxembourg allows its workforce to have a higher purchase power.
Luxembourg Economic Outlook
In 2017 and 2018, the Luxembourg economy is forecasted to grow by 4%. This is a very good number compared to the average performance of other Western European countries. The unemployment rate remains low and stable, around 6%.
Luxembourg is very lucrative for skilled foreign workers, especially those in the financial services. However, it is essential to master one of the three official languages of the country, French, German or Luxembourgish, to increase chances of finding a job.
It can be very interesting to find a job in Luxembourg and live in one of the neighboring countries, where the cost of living is cheaper. Cross-border commuting is very easy, as physical borders and customs controls do not usually apply in the Schengen area.
Interesting Resources for Working and Living Abroad
Are you really considering to work and live abroad, temporarily or permanently? Below are some resources that might be useful for you around the web:
World Nomads: this company provides travel insurance in most countries around the world. It might be a good option if you going for a long travel.
Jetradar: Compare and book flights around the world with our own flight search fare tool.
Booking.com: Booking.com is the best choice for finding accommodation for your next trip, with a wide variety of choices for all types of travelers.
You may also want to check our website guides:
Train Travel Guide: in our railway travel guide, you will learn how to choose and ride the most scenic train routes around the world. Travel always in the most comfortable way with optimal prices to enhance your travel experience.
Dating Guide: this dating guide will help you not only to find love but to understand the social customs of each country. It will also help you to avoid dating scams around the internet and find people really interested in honest relationships.
Work Abroad Guide: Learn how to find a job and employment requirements in different countries. From the initial job search, to bargaining salaries, this guide will help you to find job in most countries around the world. It also covers about remote work and TEFL jobs.