The average and minimum salary in Ulaanbaatar, also known as Ulan Bator, the capital of the Northern Asian country of Mongolia
If you are traveling, or considering doing business in Mongolia, the average and minimum salary in Ulaanbaatar are useful figures to understand the economy of this rather isolated country between China and the Siberian Russia.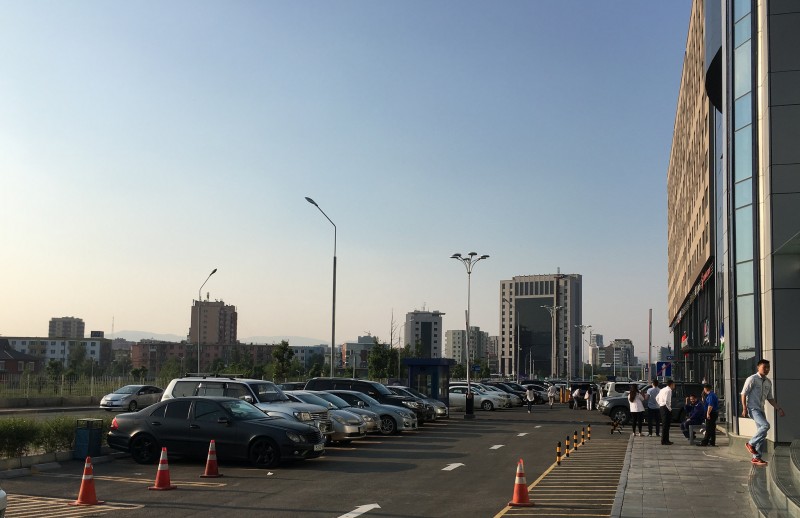 Mongolia was one of the fastest growing countries in the world a few years ago, but it has since then slowed down its winning streak. However, the country remains attractive for adventurous people and some specific economic sectors.
The capital more widely accepted name is currently Ulaanbaatar, but it was formerly known as Ulan Bator.
Minimum Salary in Ulaanbaatar, Mongolia
Mongolia has one of the lowest minimum wages in Northern Asia. It is slightly lower than Russia and lower than China (minimum wages are set regionally in China). The current minimum salary in Ulaanbaatar, Mongolia of just 420,000 Mongolian tugrik, or roughly 120$ per month as of January 2021. You can check it here (in Mongolian).
Average Salary in Ulaanbaatar, Mongolia
The average salary in Ulaanbaatar is of roughly 400$. It is a very low figure, therefore, Mongolia rarely attracts Western expats. In most cases, these are diplomats or businessmen.
The average salary in Mongolia as a whole as of 2019 is 966,000 MNT or roughly 394 USD as of 2021. Source: gogo.mn.
The tendency for Mongolia is to continue to experience salary hikes, both in minimum wages as in average figures. The country's economy is still heavily based on natural resources. The Mongolian economy still has a lot of potential to develop other sectors, like industry and services, including tourism.
Ulaanbaatar, Mongolia Economic Outlook
After more than a decade of great economic growth, the Mongolia miracle slowed down a bit. However, forecasts indicate that Mongolia will recover its growth, however, at reduced rates. Mongolia is a good place for business, as the workforce is affordable and available.
The country itself has a small population, despite its huge geographical territory. Its currency has been losing strength versus the USD. Mongolia currently does not attract a sizeable amount of economic immigrants or expats.
Interesting Resources for Working and Living Abroad
Are you really considering to work and live abroad, temporarily or permanently? Below are some resources that might be useful for you around the web:
World Nomads: this company provides travel insurance in most countries around the world, and it might be a good option if you going for a long travel.
Jetradar: search for flights and compare prices with Jetradar.
Booking.com: Booking.com is the best choice for finding accommodation for your next trip, with a wide variety of choices for all types of travelers.
You may also want to check our website guides:
Train Travel Guide: in our railway travel guide, you will learn how to choose and ride the most scenic train routes around the world, always in the most comfortable way with optimal prices to enhance your travel experience.
Dating Guide: our dating guide will help you not only to find love but to understand the social customs of each country. It will also help you to avoid dating scams around the internet and find people really interested in honest relationships.
Work Abroad Guide: Learn how to find a job and employment requirements in different countries. From the initial job search, to bargaining salaries, this guide will help you to find job in most countries around the world. It also covers about remote work and TEFL jobs.