In this post, we will analyze the average and minimum salary in Zagreb, Croatia, one of the most beautiful capitals in the Balkans region.
If you are planning to relocate to Croatia, the figures for the average and minimum salary in Zagreb are useful data to analyse the country's economic reality.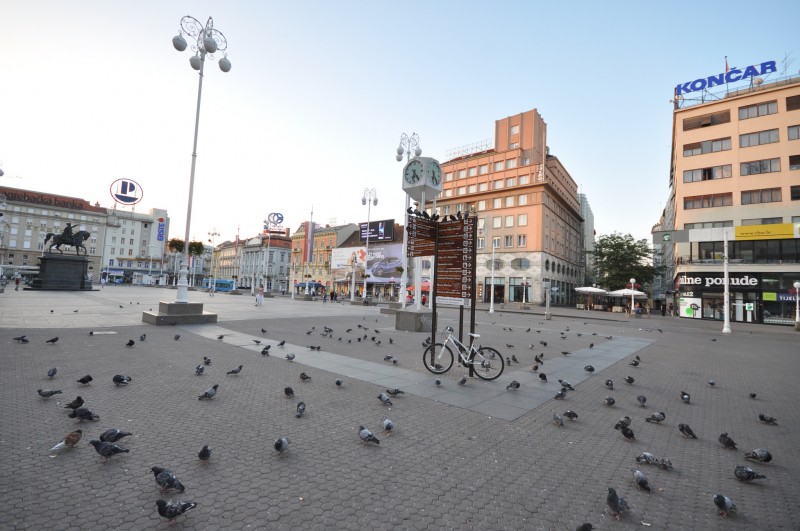 Croatia is one of the wealthiest former Yugoslavia countries. However, its economy is still far from the good. It suffered a slowdown in the economy in 2008 and it is still recovering. Its main problem is still unemployment, but it also faces issues regarding uneven regional development and lack of investments.
After Croatia entered the European Union it is expected to benefit from rising exports and European Union funded programs. Industrial sector represents 27% of Croatia's total economic output. However, tourism is one of the most notable sources of income. Also, trade plays important role in Croatia's economy. Most of industrial and service sector are centered in Zagreb as 34% companies have their headquarters in the city.
Minimum Salary in Zagreb, Croatia
Zagreb is considered as a moderately expensive city for living. Therefore the minimum salary is rather low and barely enough for subsistence. As of 2023, the minimum salary in Zagreb, Croatia is of 700 euros gross or 560 euros net, or approximately 720 US dollars gross and 580 euros net. More information about it here (in Croatian).
As of late 2018, 37000 workers live on the minimum wage in Croatia according to this source. The minimum wage is national, applying to Zagreb and all other regions in the country. The number of workers working or a minimum wage is increasing relative to the total workforce.
Average Salary in Zagreb, Croatia
The average salary in Zagreb like anywhere in the world depends on the sector person works in. Certain occupations tend to have higher wages such as IT sector and like.
For instance, the average salary for waiter or supermarket worker is around 560 euros, taxi driver 800 euros and school teacher around 700 euros. On the other hand, pharmacists earn around 1300 euros and doctors up to 3500 euros. The average net salary in Zagreb is around 950 euros or 1050 USD as of 2023.
Economic Outlook in Croatia
The Croatian economy is having a hard time to post growth, and the trend is likely to continue in the upcoming years. Despite that, real estate prices are on the rise in Croatia, partially fueled by foreign purchases.
Corruption continues to endanger much-needed economic reforms. Tourism and shipbuilding are major industries. Croatia does not have large quantities of mineral resources, but it has its own natural energy resources including oil and gas. It also uses renewable energy sources, such as the wind, hydro energy, and solar energy.
If you are visiting the Croatian capital, check our guide on where to stay in Zagreb, featuring the best districts in the city. You can also check our guide on airports in Croatia, and the best time to visit Croatia.
Interesting Resources for Working and Living Abroad
Are you really considering to work and live abroad, temporarily or permanently? Below are some resources that might be useful for you around the web:
World Nomads: this company provides travel insurance in most countries around the world, and it might be a good option if you going for a long travel.
Jetradar: search for flights and compare prices with Jetradar.
Booking.com: Booking.com is the best choice for finding accommodation for your next trip, with a wide variety of choices for all types of travelers.
You may also want to check our website guides:
Train Travel Guide: in our railway travel guide, you will learn how to choose and ride the most scenic train routes around the world, always in the most comfortable way with optimal prices to enhance your travel experience.
Dating Guide: our dating guide will help you not only to find love but to understand the social customs of each country. It will also help you to avoid dating scams around the internet and find people really interested in honest relationships.
Work Abroad Guide: Learn how to find a job and employment requirements in different countries. From the initial job search, to bargaining salaries, this guide will help you to find job in most countries around the world. It also covers about remote work and TEFL jobs.