Average and minimum salary in Liechtenstein: let's check the wages in this wealthy and tiny European country
The average and minimum salary in Liechtenstein are useful data for those considering visiting this beautiful alpine country at the very heart of Europe.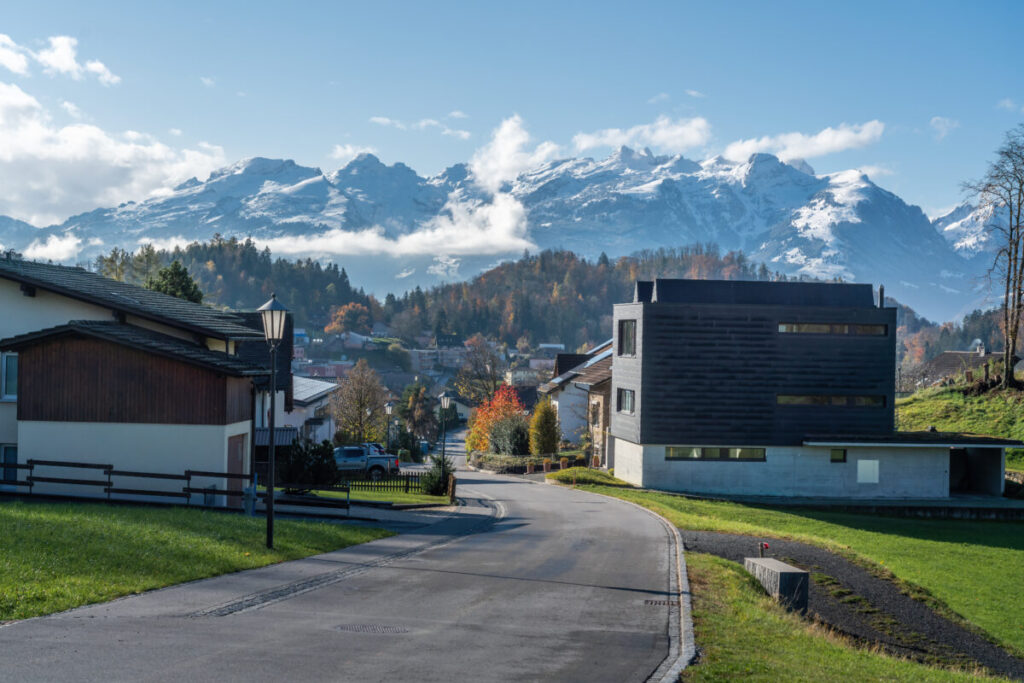 Liechtenstein is one of the smallest countries in Europe, and it is also one of the few landlocked nations in the continent. Despite its size, it has a striving economy, and receives a considerable number of visitors every year. Its low taxes, banks and beautiful Alpine landscape also attract investors and tourists from Europe and beyond.
Minimum Salary in Liechtenstein
Liechtenstein has no minimum wage policy as of 2022, but its salaries are comparable to its neighbor Switzerland. Switzerland also does not have a minimum salary, with the exception of a few cantons. The canton of Basel-Stadt in Switzerland introduced a minimum salary of 21 Swiss francs (roughly 21 USD) per hour. You can except jobs to pay at least this amount in Liechtenstein per hour, despite not having an official minimum wage.
Liechtenstein is home to some of the highest salaries in the world.
Average Salary in Liechtenstein
The average salary in Liechtenstein is 6000 Swiss francs per month (net) as of 2022. This is the equivalent to slightly more than 6000 US dollars. Considering that the country has some of the highest salaries in the world, it comes as no surprise to know that the country attracts a lot of foreign work force, mostly from German speaking countries.
Liechtenstein has a very small population, and a good part of its workforce is comprised of foreigners. Many of them work in the thriving Liechtensteiner banking sectors. Swiss, Austrian and German nationals are in the top of the list of foreign workers in Liechtenstein.
Liechtenstein Economic Outlook
Liechtenstein is a highly developed free market economy. As a matter of fact, it is one of the wealthiest countries in the world in terms of GDP per capita. Some of the leading sectors in the economy are banking, manufacturing and tourism. There are more companies registered in Liechtenstein than actually people living in the country, absolutely crazy!
The beautiful nature of Liechtenstein and its unique status attracts visitors from all around the world, despite the fact it does not have an airport. Liechtenstein is not part of the European Union, and has lower sales taxes than most countries in it. Liechtenstein is however in a customs union with Switzerland, and uses the Swiss franc as its currency. These favorable conditions help Liechtenstein to fund its economy and maintain a high standard of living.
For foreigners willing to invest in the country, most opportunities are in the hospitality and banking business. There is a high number of cross border workers in Liechtenstein, living in Austria for example where the cost of living is lower and working in Liechtenstein.
If you are traveling to Liechtenstein anytime soon, check our post on the how to travel from Switzerland to Liechtenstein. For those looking for employment, check our post on how to find a job in Liechtenstein.
Interesting Resources for Working and Living Abroad
Are you really considering to work and live abroad, temporarily or permanently? Below are some resources that might be useful for you around the web:
World Nomads: this company provides travel insurance in most countries around the world. It might be a good option if you going for a long travel.
Jetradar: Compare and book flights around the world with our own flight search fare tool.
Booking.com: Booking.com is the best choice for finding accommodation for your next trip, with a wide variety of choices for all types of travelers.
You may also want to check our website guides:
Train Travel Guide: in our railway travel guide, you will learn how to choose and ride the most scenic train routes around the world. Travel always in the most comfortable way with optimal prices to enhance your travel experience.
Dating Guide: our dating guide will help you not only to find love but to understand the social customs of each country. It will also help you to avoid dating scams around the internet and find people really interested in honest relationships.
Work Abroad Guide: Learn how to find a job and employment requirements in different countries. From the initial job search, to bargaining salaries, this guide will help you to find job in most countries around the world. It also covers about remote work and TEFL jobs.