Check the average and minimum salary in Seoul, South Korea, one of the wealthiest and most technological cities in East Asia
Are you considering relocating to East Asia? Check the average and minimum salary in Seoul in this post giving an insight to the South Korean economy.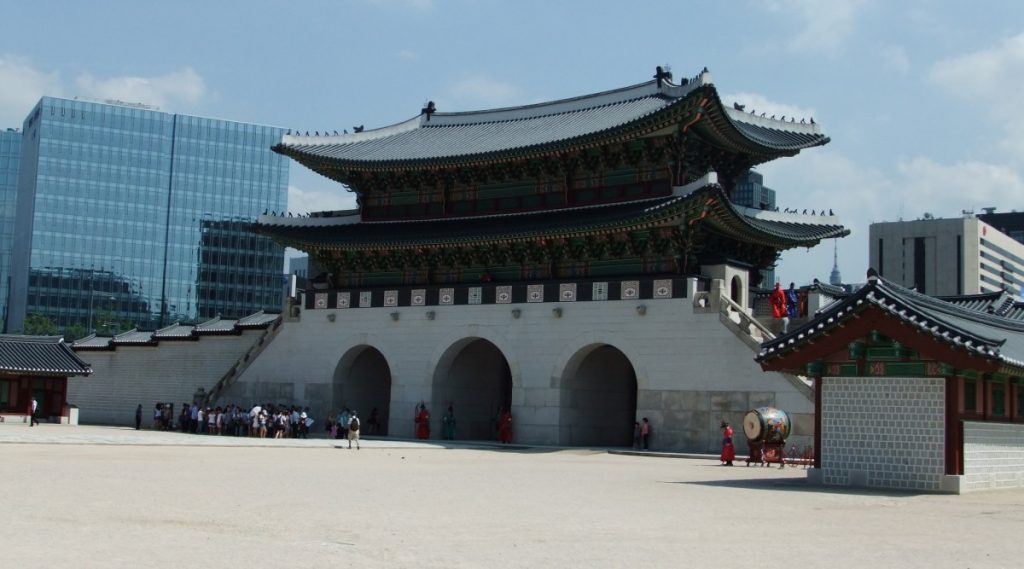 South Korea has one of the fastest development rates in the past three decades in Asia. The country's economic model is an inspiration to a number of companies and individuals around the world.
Seoul is the capital and biggest city in South Korea. It is also the first destination for expats willing to move to the country for its high standards of living, and high salaries.
Minimum Salary in Seoul, South Korea
Wages in South Korean are growing steadily over the past years, and are now comparable of those in Western nations. In fact, as of 2020, there are just a few Western European countries with minimum wages higher than South Korea.
The minimum salary in Seoul, South Korea in 2023 is of 9620 Won per hour, or approximately USD 6.73. Per month, considering a full time job, the sum is approximately 1.7 million KRW or slightly less than 1250 USD. This salary is effective as of 2020. More info available here.
Average Salary in Seoul, South Korea
As the country's capital and financial center, Seoul has the highest salaries (and cost of living) in the Republic of Korea.
The average salary in Seoul is among the highest in Asia, currently at KRW 2.9 milion, or slightly more than USD 2300. The trend is still rising, however at a slower pace than in a few years ago. It is important to notice that the KRW has been losing value against the USD steadily since 2017.
Seoul Economic Outlook
Seoul has managed to become one of the most attractive cities in the world in less than two decades. It offers high quality of life, low crime rates and a very strong and diversified economy.
Despite the overall good conditions of the Korean economy, there are a number of constraints when it comes to expats willing to move and invest in South Korea. Not many years ago, it was possible to open a business in the country and operate it with an relatively small investment. Now, the required investment is of 100 million KRW, with some sources citing 300 million KRW.
One option that many foreigners use to move to South Korea is becoming an English teacher. While being a native speaker of English is not the only required, it is one of the easiest paths to move to the country to develop your careers. There is even one specific visa category for English teachers in South Korea.
Other than that, there are still opportunities for foreigners in South Korea, in sectors like IT, trade and others. The work culture in South Korea is pretty intense, with high competition among individuals and companies. While the working week usually has 40 hours, longer working hours are very common in most sectors.
You can find more information on South Korea resident visas in the Consulate General of the Republic of Korea in Boston website.
Going to Korea and a fan of Kpop? Check this Kpop website for more information on the newest music groups from South Korea.
Interesting Resources for Working and Living Abroad
Are you considering to work and live abroad, temporarily or permanently? Below are some resources that might be useful for you around the web:
World Nomads: this company provides travel insurance in most countries around the world. It might be a good option if you going for a long travel.
Booking.com: Booking.com is the best choice for finding accommodation for your next trip, with a wide variety of choices for all types of travelers.
Jetradar: The best place to compare flights for your next trip.
You may also want to check our website guides:
Train Travel Guide: in our railway travel guide, you will learn how to choose and ride the most scenic train routes around the world. Travel always in the most comfortable way with optimal prices to enhance your travel experience.
Work Abroad Guide: Learn how to find a job and employment requirements in different countries. From the initial job search, to bargaining salaries, this guide will help you to find job in most countries around the world. It also covers about remote work and TEFL jobs.