The average and minimum salary in Yangon, Myanmar are analyzed in this post about the country's wages and economy
If you will visit Myanmar in the near future, this post analyses the average and minimum salary in Yangon is a good start to understand the dynamics of the country better.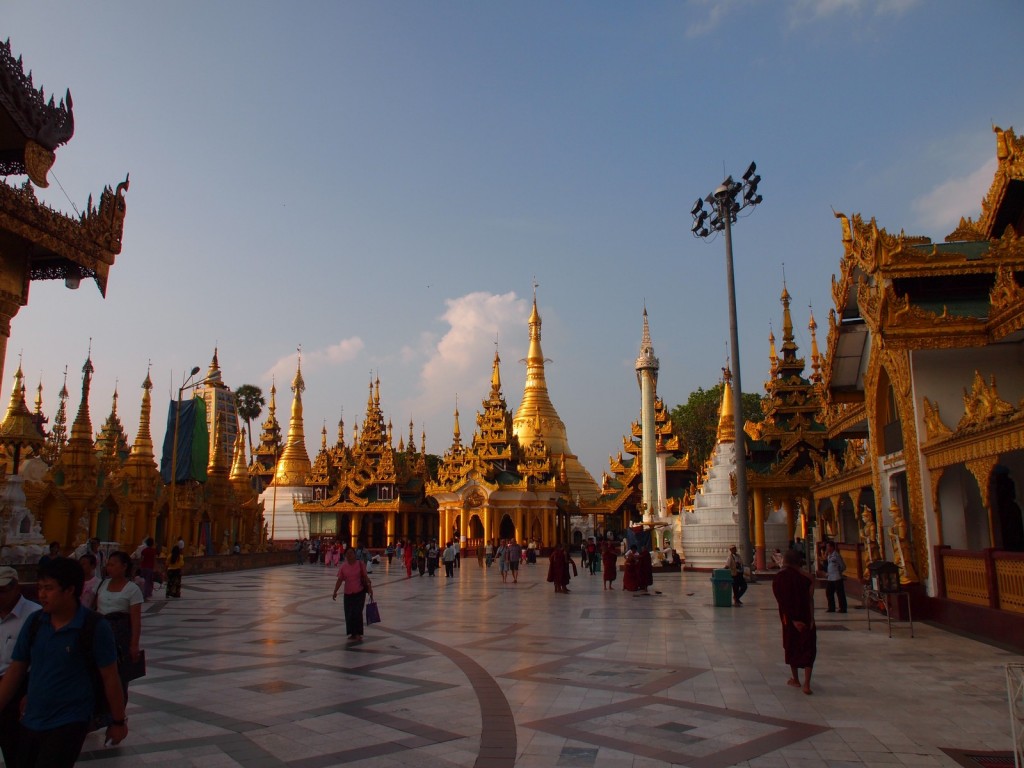 Myanmar has opening its doors for tourists and visitors in the past few years. This is probably the most moment to visit and invest in the country in its recent history. The environment is optimistic and many sectors of the economy are growing.
Minimum Salary in Yangon, Myanmar
Myanmar is still a rather poor nation, with a very low minimum wage. In 2021, the minimum salary in Myanmar is of 4,800 Myanmar Kyat per day, which is also valid for the whole country. That is roughly $3.6 USD per day or about $80 per month, in a month with 22 days of work. The minimum wage is valid for the capital Yangon and throughout the country, as of 2019
The low minimum salaries in the country combined with a plenty of hard working labour force makes of Myanmar very attractive for foreign companies. Many garment factories owned by Chinese and Koreans operate in the country. Many of these jobs were transferred from Thailand, as salaries rose in the country in the last two decades.
Average Salary in Yangon, Myanmar
The average salary in Yangon is however considerably higher, at around $300 per month. If you are an expat coming to live, work and invest in Myanmar, you can expect to earn much more than the average. However, the cost of living for expats in Yangon is also much higher.
Yangon, Myanmar Economic Outlook
The economy of Myanmar has just recently started to develop itself towards the reality of other countries in Southeast Asia. Yet, the country still has an underdeveloped economy, based on natural resources (gemstones) and agriculture.
As the economy freedom increases, the services industry tends to grow. A good example of this growth is the tourism sector, which is growing exponentially.
If you are coming to Yangon and other parts of Myanmar you may want to check our post on Myanmar private tours. Alternatively, you can also check the how to get travel insurance to Myanmar and how to travel by train in Myanmar.
Interesting Resources for Working and Living Abroad
Are you really considering to work and live abroad, temporarily or permanently? Below are some resources that might be useful for you around the web:
World Nomads: this company provides travel insurance in most countries around the world, and it might be a good option if you going for a long travel.
Booking.com: Booking.com is the best choice for finding accommodation for your next trip, with a wide variety of choices for all types of travelers.
You may also want to check our website guides:
Train Travel Guide: in our railway travel guide, you will learn how to choose and ride the most scenic train routes around the world, always in the most comfortable way with optimal prices to enhance your travel experience.
Dating Guide: our dating guide will help you not only to find love but to understand the social customs of each country. It will also help you to avoid dating scams around the internet and find people really interested in honest relationships.
Work Abroad Guide: Learn how to find a job and employment requirements in different countries. From the initial job search, to bargaining salaries, this guide will help you to find job in most countries around the world. It also covers about remote work and TEFL jobs.