In today's post, we will analyse the economic situation of Vietnam. Read to know more about the average and minimum wage in Hanoi and Ho Chi Minh City in Vietnam.
Traveling to Vietnam? Check below the data for the average and minimum salary in Hanoi and Ho Chi Minh City in Vietnam.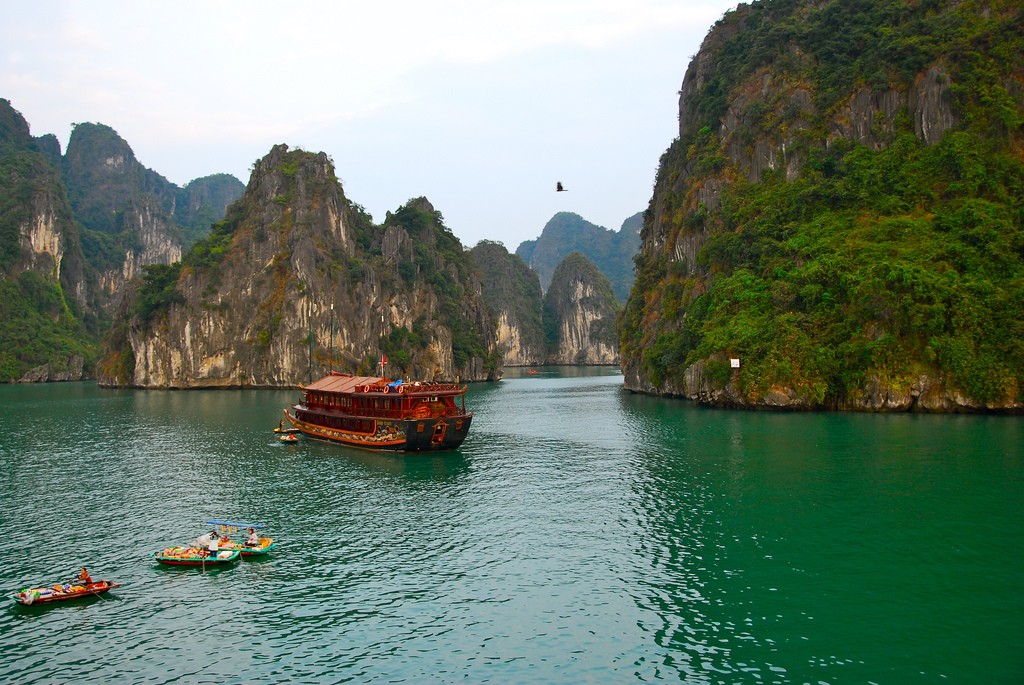 Vietnam is one of the fastest growing countries in Southeast Asia, and tourism to this country is also rising year after year thanks to its scenic destinations such as the the Hai Long bay, and fast dynamic cities like Hanoi and Ho Chi Mihn.
One of the reasons why Vietnam attracts so many tourists is its relative low cost of living, on this post we will check the average and minimum wage in Hanoi and Ho Chi Minh City, so you can have a good idea of how much money you need to spend per month in this ASEAN member country.
Minimum Wage in Hanoi and Ho Chi Minh City, Vietnam
Hanoi and Ho Chi Minh City (former Saigon) are two of the most visited cities in Vietnam and, if you are planning to visit this country, you are very likely to pass at least by one of these two. As of 2018, the minimum salary in Hanoi and Ho Chi Minh is of 3,980,000 VND per month, or roughly 175 USD.
The minimum salaries in Vietnam are divided by regions, the Region I has the highest salaries and both Hanoi and Ho Chi Minh are in that "salary" region. The lowest minimum salary is of 2,760,000 VND per month or approximately 121 USD.
Average Wage in Hanoi and Ho Chi Minh City, Vietnam
The minimum salary figures can often found themselves distorted from the economic reality of the country, as they are often controlled by the government, who might or might not have other factors pushing it up or down (pension system, for example). So another important way to determine how wealth Vietnamese are is the average wage.
The average wage in Hanoi is of 281 US dollar as of March 2016, while the average salary in Ho Chi Minh is of 265 US dollars according to Numbeo.
It is important to stress however that since Hanoi and Ho Chi Minh attract not only foreigners but also a lot of Vietnamese from the country side, so, even to rent a small appartment this average salary will prove insufficient.
Interesting Resources for Working and Living Abroad
Are you really considering to work and live abroad, temporarily or permanently? Below are some resources that might be useful for you around the web:
World Nomads: this company provides travel insurance in most countries around the world, and it might be a good option if you going for a long travel.
CheapOair: this is one of my favorite websites for buying airline tickets for flights for any destination in the world. One of the best advantages of CheapOair is that they accept not only the usual credit card payments but also PayPal.
Booking.com: Booking.com is the best choice for finding accommodation for your next trip, with a wide variety of choices for all types of travelers.
You may also want to check our website guides:
Train Travel Guide: in our railway travel guide, you will learn how to choose and ride the most scenic train routes around the world, always in the most comfortable way with optimal prices to enhance your travel experience.
Dating Guide: our dating guide will help you not only to find love but to understand the social customs of each country. It will also help you to avoid dating scams around the internet and find people really interested in honest relationships.
Work Abroad Guide: Learn how to find a job and employment requirements in different countries. From the initial job search, to bargaining salaries, this guide will help you to find job in most countries around the world.  It also covers about remote work and TEFL jobs.