How to get from Bangkok to Ko Samui? Let's have a look at the different options travel between the Thai capital and one of its most famous islands
Are you in Bangkok and planning on a trip to Koh Samui? This post will guide you through your available options from Bangkok to Ko Samui. There are many ways to get there, so let's jump right into it.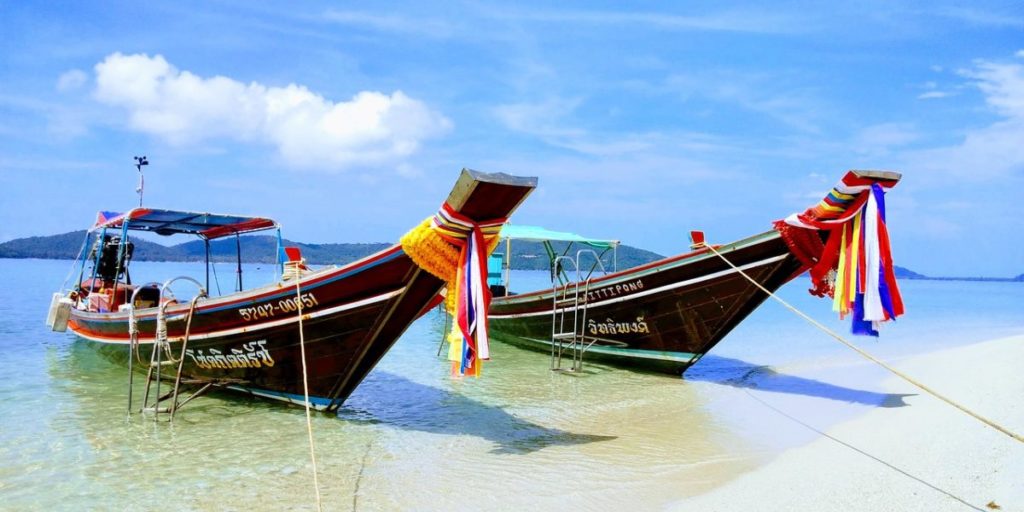 Bangkok to Koh Samui The Route
Bangkok is the most likely place you will land when starting your trip to Thailand or Southeast Asia in general. The capital of Thailand is home to some beautiful temples, amazing street food and a crazy nightlife scene. All in all, Bangkok is a major transit point in Southeast Asia, and many intercontinental flights coming from Europe and North America arrive in Thailand's hectic capital.
Ko Samui or Koh Samui is an island and a nice change of pace and is home to a wonderful mountainous scenery, stunning beaches and a full of energy nightlife. Koh Samui is also a good starting point for people wishing to travel to the neighboring islands, such as Koh Phangan and Koh Tao. The distance from Koh Samui to Bangkok is slightly more than 700km.
Despite the relative short distance between Bangkok and Koh Samui, it is important to stress that there are no bridges connecting the island of Koh Samui to the mainland Thailand. For that reason, you must either fly directly to the island, or get to a pier close to the island and take a ferry to Ko Samui.
Before we analyze the options individually, here is a search bar with prices and options from Bangkok to Koh Samui:
Bangkok to Koh Samui by Bus (and Ferry)
There are many different bus options from Bangkok to Koh Samui you can take. Here we are going to explore two of the best options if you want to get to Ko Samui by bus and ferry. The first one you will check in at Veronica Residence, next to the Sutthisan MRT. This is usually a night bus that will take you all the way to Donsak pier. Then you will take a ferry from Donsak Pier to Koh Samui.
Another option is to take a bus from Khao San all the way to Chumphon Pier. This will be a longer ferry journey but a quicker bus journey. This route is very convenient if you are staying somewhere near Khao San Road.
There are many bus companies taking this route and they will all have you meet them at a various different starting points. I would pick whichever company is closest to your accommodation and pay the extra bit for a VIP bus. These busses don't cost much more and are very comfortable. They should also hopefully be a somewhat enjoyable ride! The entire journey time from Bangkok to Koh Samui will be 12-17 hours.
How to Buy Bus tickets from Bangkok to Koh Samui
You can buy Bus tickets from Bangkok to Koh Samui at Bookaway. This will allow you to make sure you have your seat reserved and not risk showing up to a full bus. Buying in person may be easier if you are travelling with a group and are all staying in Khao San, but otherwise I would recommend booking online.
Bangkok to Koh Samui by Train (and Ferry)
There is no train that goes across the ocean to Koh Samui. However there is a train that will go from Bangkok Hua Lamphong Railway Station, and arrive at Surat Thani. You will then need to get a shuttle or minivan from Surat Thani to Donsak Pier. Once you've arrived at Donsak pier you will take a ferry to reach your final destination of Koh Samui.
Quite a few companies will have the train, shuttle and ferry bundled up into a package which is similarly priced to bus and ferry packages. The journey time will be similar with the train, bus and ferry route, however on average taking a bit longer than just the bus and ferry route.
Where to buy Train tickets from Bangkok to Koh Samui
You can buy train tickets online at your own convenience, but can also just go straight to the Hua Lamphong Railway Station. There are a couple of trains you can take and there are also overnight sleeper trains.
Bangkok to Koh Samui by Plane
The quickest and most relaxing way to get to Koh Samui from Bangkok is going to be by plane. Flights go directly from Bangkok to Koh Samui. The flight is just over an hour but this is the most expensive option to get from Bangkok to Koh Samui.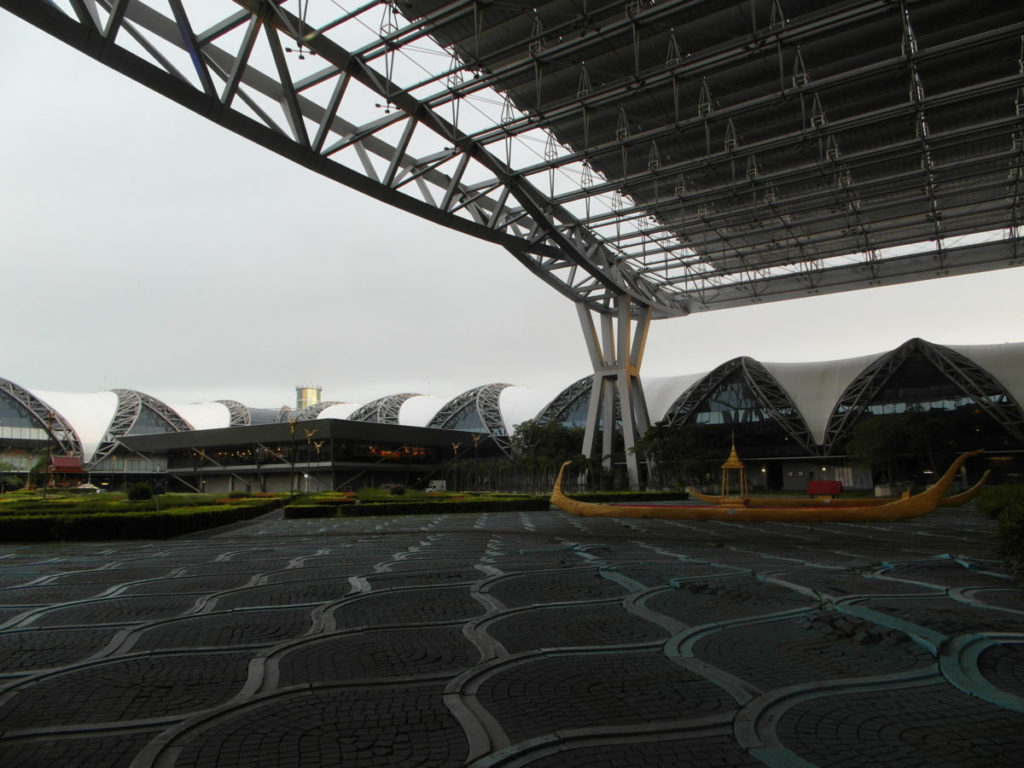 There used to be only one airline that flew this route and that was Bangkok Airways. They are the most likely airline you will fly with to this destination with many flights leaving every day. Thai Airways is the other airline operating in this route and is similarly priced.
You can also just fly part of the journey and fly from Bangkok to Surat Thani airport and take a bus or minivan to Donsak pier. This journey will certainly save you quite a bit of money and reduce your travel time in comparison with taking the train or bus.
How to buy Plane tickets from Bangkok to Koh Samui
The best way to compare and book flight tickets for this flight will be online through Jetradar. Or by checking the two airline's official websites you might be able to snag a promotion they may have going on when you would like travel.
Hotels in Bangkok
ibis Styles Bangkok Khaosan Viengtai – an excellent choice with a unique decoration close to the Khao San Road.
Siam Kempinski Hotel Bangkok – one of the most luxurious hotels in Bangkok.
Hotels in Koh Samui
Casa De Mar – a great option with easy access to the Chaweng Beach in Koh Samui.
Amari Koh Samui – another excellent accommodation option to enjoy Koh Samui.
Other Resources for Traveling in Thailand
If you are traveling to Thailand you might want to check some of our other guides to the region. Click here to see the best places to stay in Bangkok. You might also want to check how to travel from Bangkok to Chiang Mai, from Bangkok to Vientiane and from Bangkok to Phnom Penh.
Are you already in Bangkok or Koh Samui? Leave your thoughts and questions in the comment box below.