How to get from Bangkok to Vientiane? Let's have a look at the different ways to travel between these two Bangkok in Thailand and Vientiane in Laos
Are you in considering traveling from Bangkok to Vientiane? Then you're at the right place. In this post I am going to show you the various travel options and combinations you can take to get there. Whether you would like to get to Vientiane fast or on a more economical budget, this post will guide you through your options and make it easy for you to choose.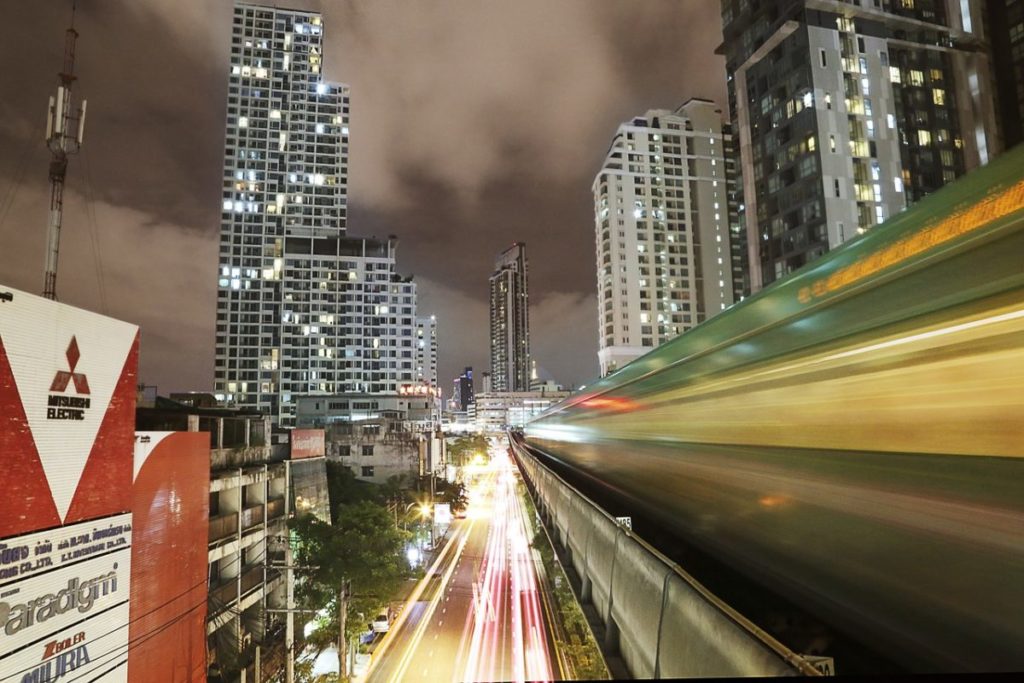 Bangkok to Vientiane The Route
Bangkok is a huge, hectic and bustling city filled with many places to see. The Thailand is likely the first place a very high percent of people arrive when travelling to South East Asia. Vientiane is the capital of Laos, however it is a very calm city, as far as cities go. There will not be much loud traffic or very much going on in the city, even in the city centre. Vientiane has more of a big town like feel.
Whether you are going to Laos for sight-seeing and tourism or strictly for visa purposes, Vientiane is the first place in Laos you will be almost certain to go to first. The distance between Bangkok and Vientiane is around 650 km.
One thing to keep in mind when entering Laos is the mandatory visa requirement. You will be forced to buy a Laos visa on arrival f you do not have one already, for most non South East Asian passport holders anyways. Laos is likely to introduce an eVisa system like Cambodia and Vietnam as of 2019.
Pro tip – Bring US dollars with you. If you pay for your Laos Visa with Thai Baht or another currency you will pay a premium. You will save around 300-400 baht by exchanging your Thai Baht into US dollars before you arrive at the border.
For tours and SIM cards in Thailand, check Klook.com
.
Bangkok to Vientiane by Bus
The journey for a bus that takes you straight from Bangkok to Vientiane is around 19 hours. There are very few direct buses that run daily in this journey. This service will take you all the way across the Laos border into the city centre of Vientiane as well. You will need to get off at the border and go through the visa process yourself, before hopping back on the bus to arrive at Vientiane.
There are other bus companies that will drive you from Bangkok to Nong Khai, Thai Lao Friendship Bridge, which is next to the border. You will then need to get your own taxi or minivan transportation once across the border to Vientiane.
You can use the search bar below to check the availability and book tickets from Bangkok to Vientiane:
How to Buy Bus tickets from Bangkok to Vientiane
There are a few bus companies that goes directly from Bangkok to the Thai Lao friendship bridge, such as Transport Co and Budsarakham Tour. You can buy tickets for this bus at the Mo Chit Bus Terminal Station.
You can buy both direct buses from Bangkok to Vientiane or from Bangkok to Nong Khai on Bookaway.
Bangkok to Vientiane by Train
There is now a train that goes from Hua Lamphong Train Station in Bangkok, all the way to Nong Khai. The train is more expensive than a bus or minivan however you get to take a 1st or 2nd class sleeper train.
In this train you will have the comfort of a somewhat decent bed. You may then buy a transfer service that will take you from the Nong Khai railway station to your hotel in Vientiane.
Where to buy Train tickets Bangkok to Vientiane
You can buy train tickets online or in person. Because you are booking a bed, I would advise doing this in advance either online or in person. There is also only 1 train a day from Bangkok to Nong Khai, so plan accordingly.
Bangkok to Vientiane by Minivan
There are some Minivan companies that will drive you from Bangkok and will escort you all the way to your hotel in Vientiane. A lot of these companies have organised this method for the main purpose of getting a new Thai visa, also known as a Visa run.
The package will usually include transportation to Vientiane, your Laos visa, your hotel, Your new Thai visa, basic food and your transportation back into Bangkok.
The benefits of these companies is the competitive price and you don't have to worry about figuring things out yourself. the company tells you what to do every step of the way and handles as much as they can for you.
Where to buy a Minivan tickets from Bangkok to Vientiane
Booking online is going to be the best way. Some companies will ask you to pay all upfront and some will ask you to pay them step by step on the way in cash. This will depend on the company. Thai Visa Service is a company that offers the all inclusive packages.
Bangkok to Vientiane by Plane
Flying from Bangkok to Vientiane directly by plane will be the fastest and most hassle free way of getting to Vientiane. The flight time is just over 1 hour and depending on which airline you pick, you will be put in a medium sized to small sized plane.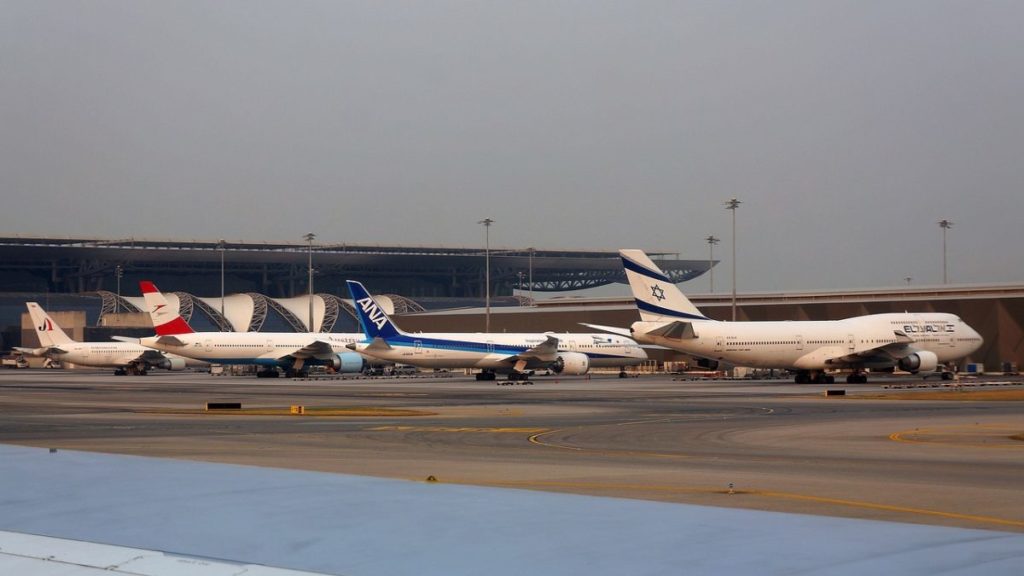 How to buy plane tickets from Bangkok to Vientiane
As usual, online will be the more convenient option for you. Unless there is a special promotion an airline is offering you, this is going to be the most expensive way into the capital city of Laos. This route saves you a lot of the headache and hassle the other methods can have.
If you want to compare and book flights check Jetradar.
Bangkok to Vientiane Combination
The trip I have personally taken the most is a combination. I would like to save money and not buy a flight all the way to Vientiane. So I use a combination.
I will fly domestic from Bangkok to the Udon Thani Airport. Then a quick minivan drive, which I purchase a ticket from the airport minivan stand. This minivan will take me all the way to Nong Khai, Thai Lao friendship bridge, which is where the border is located. I will then cross the border myself and take a shared ride into the city to reach my Hotel.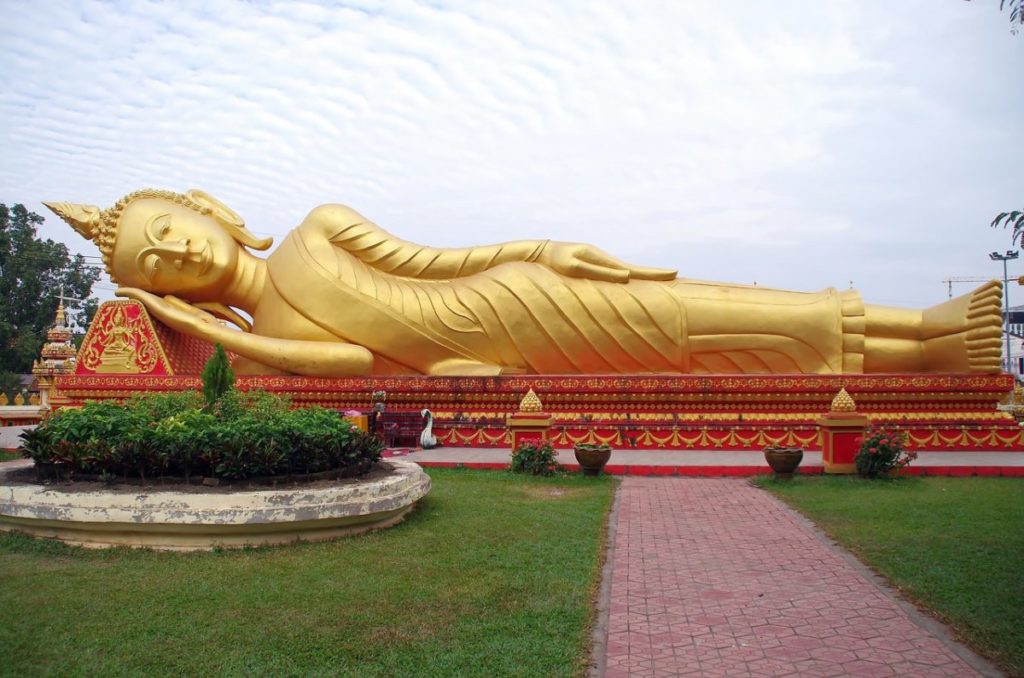 This is a cheaper option than flying directly to Vientiane. This route is also cheaper and much faster than taking the train. The only option that may be cheaper is taking the Bus directly to the border.
The thing about this route I like is I don't have to be cramped or feel stuck on a bus, minivan or train for many hours. I get to stretch my legs, have more control of my movements and feel more in charge of my journey.
Bangkok Hotels
ibis Styles Bangkok Khaosan Viengtai – an excellent choice with a unique decoration close to the Khao San Road.
Siam Kempinski Hotel Bangkok – one of the most luxurious hotels in Bangkok.
Vientiane Hotels
Best Western Vientiane – a good option in a convenient location in one of the best places to stay in Vientiane.
Settha Palace Hotel – one of the most luxurious hotels in Laos, in a central location in Vientiane.
Other Thailand and Laos Resources
If you are traveling to Thailand and Laos you might want to check some of our posts to the region. Check where to stay in Bangkok and the best places to stay in Vientiane. You can also view details on how to travel from Bangkok to Chiang Mai or Vientiane to Luang Prabang.
Are you taking the route from Bangkok to Vientiane or Vientiane to Bangkok? Have you already done this journey? Leave your thoughts in the comment box below.