This Belgrade to Timisoara by bus and train guide features prices, stations and directions to optimize your trip from the Serbian capital to Romania
If you are planning to travel from Belgrade to Timisoara by train or bus, this post provides all the information from the start to the end of your journey, to optimize your travel time and comfort. It also features details on how to buy bus and train tickets as well as directions from and to the railway stations in Belgrade, Serbia and Timisoara, Romania.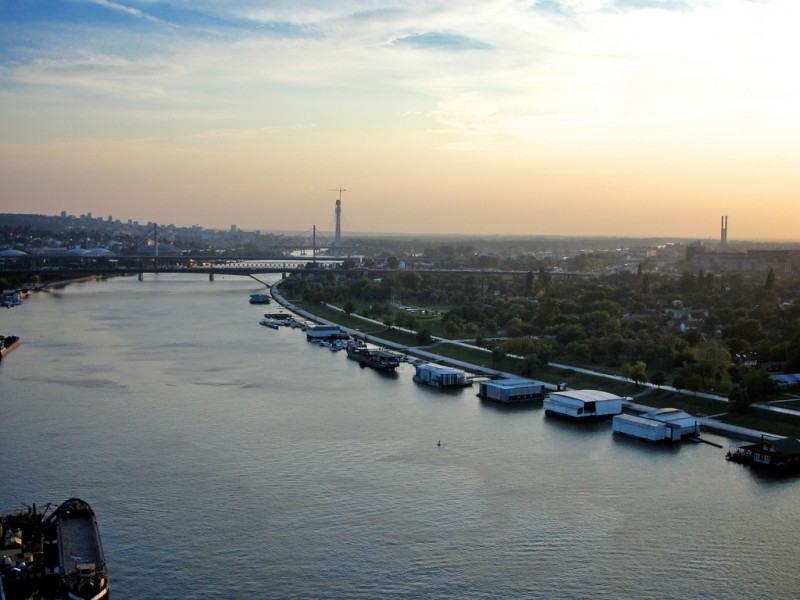 If you are traveling from Belgrade to Romania by land, your first stop is very likely to be Timisoara. Belgrade is just 150km from Timisoara, and the latter is the biggest city in Romania close to the Serbian border.
Jump to Section:
Belgrade to Timisoara by train
Train Stations in Belgrade
Train Station in Timisoara
Belgrade to Timisoara by Bus
Traveling time from Belgrade to Timisoara
Buy Tickets / Prices from Belgrade to Timisoara
Train Travel Resources

How to Travel by Train from Belgrade to Timisoara: Overview

Traveling by train from Belgrade to Timisoara is relatively uncomplicated, however there are no direct trains connecting these two cities.
Departing from Belgrade, you will have to make one stop at a small Serbian city at the border with Romania, called Vršac. The city is fairly small and unfortunately there isn't much to do there, but from Vršac you can take a direct train to Timisoara in Romania. Even if Vršac is a quite boring city, you can be glad to wander in a place most tourists do not go while traveling around Europe by train.
The first part of the trip, from Belgrade to Vršac is relatively easy, as there is a quite substantial number of trains connecting these two cities. However, you should bear in mind that there are only two trains connecting Vršac to Timisoara daily, which depending on the time you arrive in Vršac, you may have to wait a few hours for the following train.
The train station in Vršac is pretty small, and there aren't many trains going on there, so on a positive note, it will be hard to get lost there.
You can check the timetable for these journeys on both the Serbian Railways Website as well as the Romanian Railways Website. I would recommend the Serbian website, as it has an English version.
For more information on Romania, I also recommend the Romania Experience website, which has a lot of interesting travel articles about the country.

Train Stations in Belgrade

As of 2019, the main station in Belgrade is called Beograd Centar. It is there that you can take the train to Vrsac, and also to other destinations in Serbia and abroad.

Train Stations in Timisoara

There are a few different train stations in Timisoara, however the main one is called Timișoara Nord (Timisoara North Station). This is the most central station in the city, and it is also where the train from Vrsac ends its journey.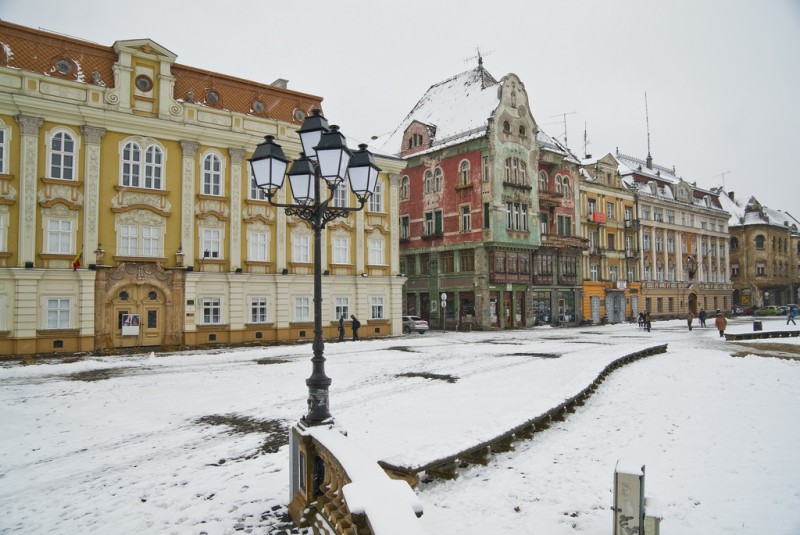 The station is quite big and from here you can catch a train to most important cities in Romania like Bucharest, Cluj-Napoca, Brasov, etc. It is also located at a walking distance to the very heart of the city, and most of its attractions.
Belgrade to Timisoara by Bus

If you want to avoid the hassle of getting a connecting train in Vrsac, you can travel directly by minibus (van) from Belgrade to Timisoara.
There are a few companies operating daily services, such as GEAtours from Serbia and Simplicity from Romania. However, the prices are higher than the trip by train.

Traveling Time by Train from Belgrade to Timisoara

The ride from Belgrade to Vrsac by train takes 1h38 min, and the ride from Vrsac to Timisoara takes approximately 2 hours. If you choose the optimal transfer time, staying the least amount of time possible in Vrsac, you can finish the whole ride under 5 hours.

How to Buy a Train Ticket from Belgrade to Timisoara

As of 2019 it is still not possible to buy train tickets in Serbia online. Through the Serbian railways website, you have to call their customer service to book a ticket.
In the Romanian Railways Website, it is possible to buy train tickets online, for both domestic and international routes, but not to Belgrade.
You can buy your tickets directly at the station in Belgrade, however, the price is quite affordable and the trains are rarely full. According to the Serbian Railways Website, you can buy a return ticket for 14 €.

Hotels in Belgrade
Here is a list of our best selection of accommodation options in Belgrade.
Budget Accommodation in Belgrade – €
Guest House Centar – an affordable quality guest house in the center of Belgrade. Guest House Centar is at a short walk to both Knez Mihailova and Skadarlija.
White Owl Hostel – Located in the Skadarska Street, this is probably one of the best hostels in the Balkans.
Reasonably Priced Accommodation in Belgrade – €€
Garni Hotel Aleksandar Palas – a great value for the money in the center of Belgrade. High quality rooms close to the Knez Mihaila street.
Hotel City Savoy – an excellent choice for those willing to stay in the center of Belgrade, close the Skadarska.
Luxurious Hotels in Belgrade – €€€
Square Nine Hotel Belgrade – one of the most luxurious hotels in Belgrade, located at the Studentski Trg, next to the Kneza Mihailova.
Hotel Metropol Palace – a sumptuous hotel in the center of Belgrade, with an impressive interior design.
For more information check our page on the best places to stay in Belgrade.
Train Travel Resources

Booking.com: the most complete website for finding hotels and accommodation anywhere.
Trainline: the best site to search and book train tickets in Europe.
World Nomads: if you are travelling abroad, you can get insurance from World Nomads. With a vast coverage in number of countries and activities, World Nomads is a great option for any kind of traveler.
Jetradar: probably the best site to compare and book airline tickets online.
Train Travel Guide: in our railway travel guide, you will learn how to choose and ride the most scenic train routes around the world, always in the most comfortable way with optimal prices to enhance your travel experience.