Best areas to stay in Andorra: discover hotels while visiting this small principality in the Pyrenees ideal for its ski resorts, nature and shopping
If you are looking for information on where to stay in Andorra, this post will definitely help you. We will analyze thoroughly the best areas, accommodation options and towns in Andorra. The list is ideal regardless of the reason you visit Andorra, may it be for its ski resorts or shopping.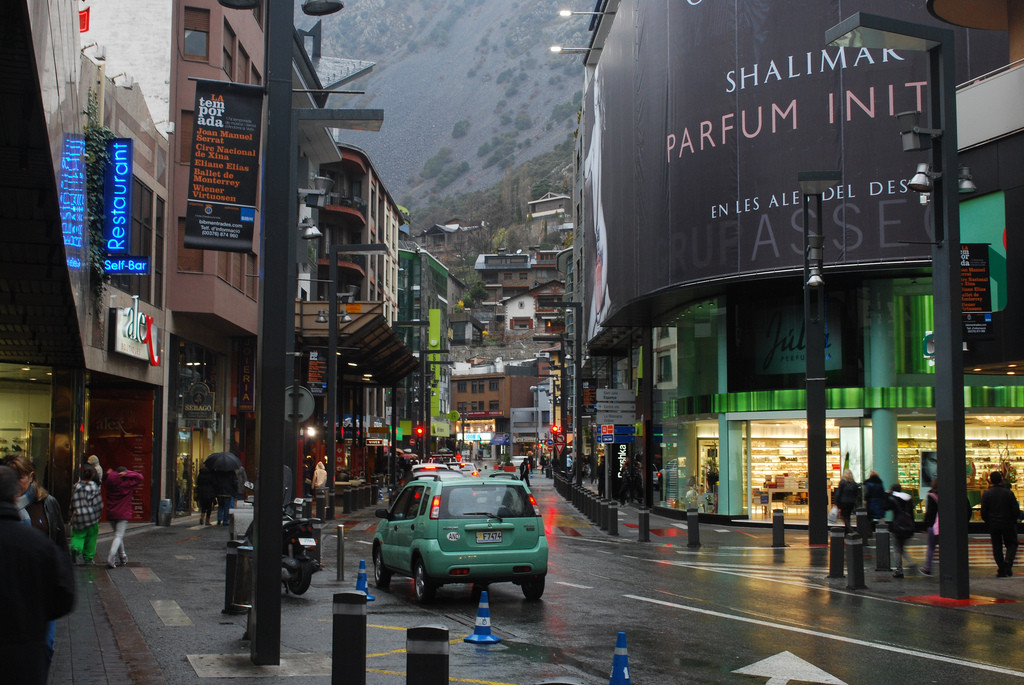 Best Places to Stay in Andorra: Overview
Andorra is one of the smallest countries in Europe, but also among the ones who receive the highest influx of tourists proportionally. If you want to know where to stay in Andorra, this article will explain in the details the country and its best towns.
There are two main reasons attracting tourists to Andorra. The first one is for its nature, with great ski slopes available in winter, and a beautiful nature to be explored in summer. The second reason is shopping. Andorra is not in the European Union, and has lower taxes than most European countries.
The best places to stay in Andorra will depend on the purpose of your trip and the time of your visit. While Pas de la Casa and Ordino are some of the best towns to stay for skiing, Andorra la Vella and Les Escaldes are the best places for shopping.
Where to Stay in Andorra
Below we will list the best areas to stay in Andorra, explaining why each one of this towns is a great option, depending on your requirements for your Andorra trip.
Andorra La Vella
Andorra La Vella is the capital of Andorra, and probably your point of arrival if you are coming by bus. It is the administrative hub of the country and also were most of the shopping happens. It has a great variety of hotels and accommodations, suitable to almost all budgets.
The Meritxell Avenue (Avinguda Meritxell) is your point of reference for shopping. It is also where the Grans Magatzems Pyrénées (mentioned above) is. Andorra la Vella is the best place to stay in Andorra if you are coming by bus.
Hotels in Andorra la Vella
Andorra Park Hotel – An excellent hotel in the center of the capital, with great views to the Pyrenees mountains.
Hotel de l'Isard – A great option if you are coming to the principality for shopping. This hotel is in the Meritxell Avenue, close to the Grans Magatzems Pyrénées.
Les Escaldes
Les Escaldes is just next to the capital is also one of the main point of arrival for most tourists in Andorra. It has one of the widest choice of accommodations in Andorra and also the thermal spa, Caldea.
It is a great choice and one of the best places to stay in Andorra for shopping and relaxation.
Ordino
Ordino is probably the best place to stay in Andorra if you want to enjoy the nature. The city has also a beautiful medieval architecture, and its main street "Carrer Major" is full of stone buildings.
Hotels in Ordino
Aparthotel Casa Vella – a cosy accommodation in Ordino, ideal if you are coming to ski in Andorra.
Hotel Santa Bàrbara De La Vall D'ordino – a great hotel to stay in Ordino and enjoy its nature and the beauty of its stone buildings.
Sant Julià de Lòria
Sant Julià de Lòria is the first town after the border if you are coming from the Spanish side, and it has an elevation of 908 meters. It can be a great option to stay in Andorra, if you want a more quiet relaxing holidays. It might also be cheaper than the capital, where most of the shopping visitors go.
Hotels in Sant Julià de Lòria
Hotel Sol-Park – this hotel is a good choice if you are coming from Spain. You can enjoy beautiful views to the Pyrenees and relax in its spa.
Pas de La Casa
Pas de la Casa is a town in the Andorran border with France. It has an elevation of 2080 meters and it is one of the highest towns in the country. French is more often heard than in other parts of the principality, which use Catalan and Spanish more often.
The town is a great option if you are coming from France and want to ski in the Grandvalira.
Hotels in Pas de La Casa
Hotel Les Truites – an excellent accommodation option for those coming to ski in Pas de la Casa.
Petit Hotel – a cozy hotel in Pas de la Casa, with ski storage.
Hotel Meta – another great option to stay in Andorra for a ski trip.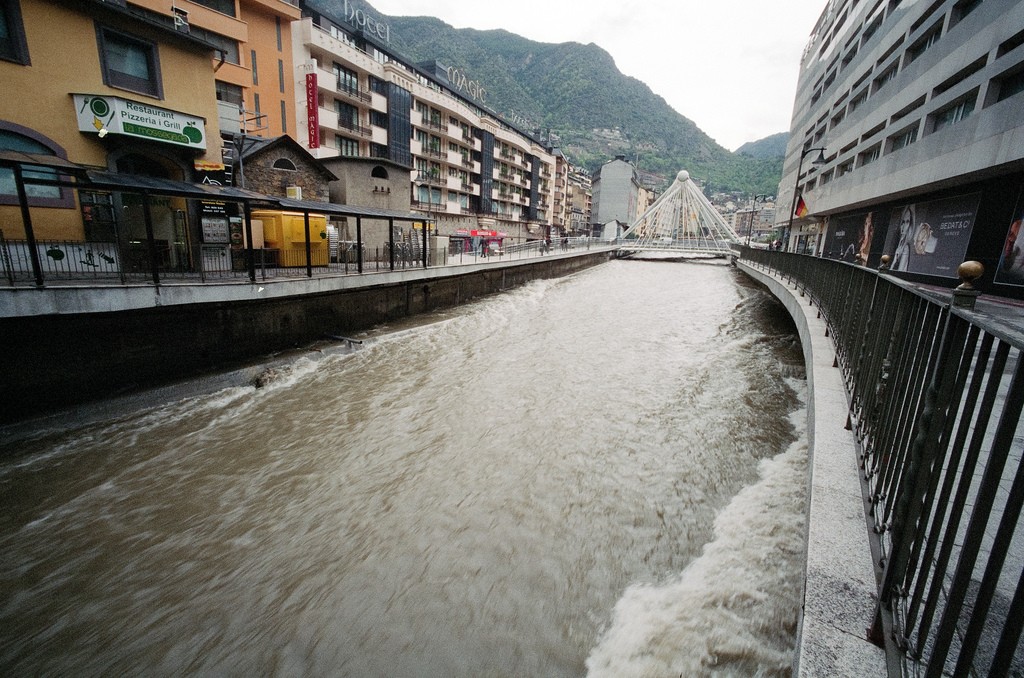 Shopping in Andorra la Vella
One of the main reasons behind the country's high influx of visitors is shopping. The country has friendly tax rates and a very good infrastructure for shopping, including malls with most worldwide known high-end brands.
The main explanation that drives people to shop in Andorra is associated with its extremely low VAT(value added tax) of just 4.5%, which is four times lower than most of its EU members, including France and Spain, the neighboring countries of Andorra.
Mostly, alcohol and cigarettes are cheaper in Andorra than in France or Spain, but even if considering its low VAT rates, sometimes products might not be cheaper in Andorra, depending where you buy them, so I advise you to do your research before arriving.
The most famous spot, and a must to visit if you are going to Andorra for shopping is the Grans Magatzems Pyrénées which sits right in the middle of the capital, offering virtually everything you can be looking for from food to electronics, clothes to cosmetics, and household items.
Ski Resorts
The ski season in Andorra starts in early December, and goes all the way to April. As tourism and winter sports are one of the main sources of revenue for the country, Andorrans are well prepared with a huge option of hotels and restaurants to welcome its visitors.
Andorra is one of the best places to ski, and probably the best one to ski in the Pyrenees mountain range. Skiing in the principality is recommended for all ages and all types of skiers, from beginner to pro. The infrastructure of the ski resorts is also first class, including ski and snowboard equipment rental, restaurants, bars, There are two ski resorts in the country: Grandvalira and Vallnord.
The ski resort of Grandvalira is huge, and in fact, it is the biggest in the Pyrenees. It counts with more than 200 kms of slopes and a highly complex infrastructure to receive its visitors.
Some of the towns and villages from which you can access the slopes are: Pas de la Casa (on the French border), Encamp and Canillo. You can read more about the Grandvalira and its ski passes on the official website of Grandvalira.
Another great option for skiing in Andorra is the Vallnord Ski Resort. It is in fact divided in two resorts, Pal Arinsal and Ordino Arcalis. Pal Arinsal has accommodation options available in La Masssa and Arinsal, while Ordino Arcalis is a bit harder to access, on the CG3 highway northbound from Ordino.
Vallnord has more than 100 km of slopes, as an infrastructure equivalent to the best ski resorts in countries like France, Switzerland or Italy. If you want to know more about the ski passes available on Vallnord, check their official website here.
Caldea
If you are coming to Andorra for ski or shopping, you might also check Caldea, a great option to spend some relaxing hours with friends or family. Caldea is a spa in Les Escaldes (Escaldes-Engordany), with a wide selection of thermal pools in a elegant sharp edged building. It also features saunas and restaurants.
The thermal pools are also open at night and have great lighting, providing a really unique experience.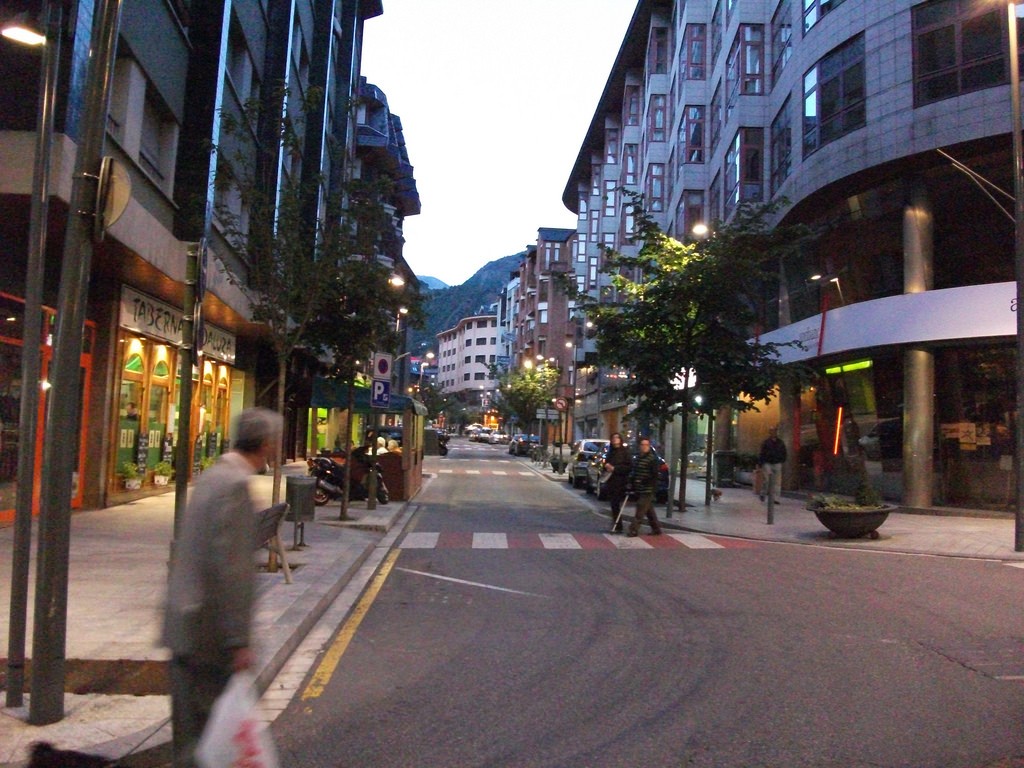 Cost of Travel in Andorra
Despite its prestigious reputation, this tiny nation is a flexible destination in terms of budget. That applies to accommodation, food, transport and ski passes.
Andorra has of one the highest number of hotels per capita in Europe. Winter and summer are considered high season and prices are the highest during these months. Even if the country has hotels for almost all kinds of budgets, there are very few hostels in the country. If your budget is flexible, there are also a good number of luxury accommodation options available.
Ski passes are relatively affordable, somewhat around the average of European ski resorts. The prices in Andorra are definitely lower than those in Swiss alps, but more expensive than the cheapest ski resorts in Europe.
Restaurant prices in Andorra vary widely. The cheapest options are definitely pizzerias, but in general € 15-20 per meal per person is a rather decent price. If you are (really) lucky you might be able to find a daily menu for about € 10 euro.
Public transport in the country is provided by buses and taxis. There are no trams, metro lines or anything else. The cheapest bus ticket that covers the smallest transport zone costs € 1,80 for a single ride and € 3,40 for a return ticket. You can also buy a monthly pass to ride in all of country for € 154 euro per month. More info on Mobilitat.ad.
Best Months to Visit Andorra
If you want are coming to Andorra for skiing, I'd recommend early December, while the slopes are not so crowded. March and April can be a good option, but it will depend on the snow conditions.
For shopping and other kinds of visitors, spring and autumn are the best options. Andorra will be more peaceful during these months and accommodation prices are also significantly cheaper.
You may also be interested to read about how to get from Toulouse to Andorra by train and bus and how to find a job in Andorra.