Where to stay in Malta? Let's analyze the best areas to stay in this beautiful European island nation
If you travelling this Mediterranean nation in the near future, this guide to the best areas to stay in Malta is essential. We will analyze the best places to stay in Malta, including the capital Valletta, Sliema, Bugibba and other areas. We will also cover when to visit Malta and the cost of travel in this beautiful island country.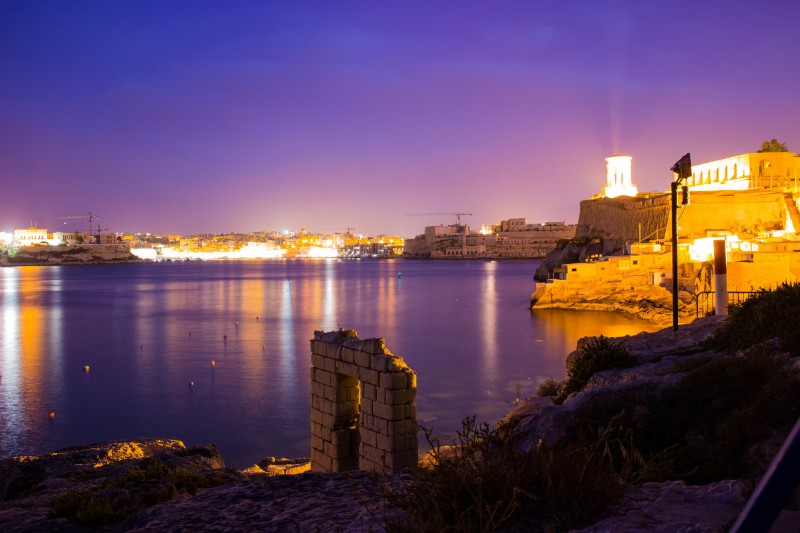 Tourism in Malta: Overview
Malta, a small Mediterranean gem that has it all. If you look for sandy beaches, water sports or busy nightlife, Malta has it. If you look for cultural experience, historical places, museums or archaeological sites, you can find it there as well. And if you want your visit to be accompanied by a beautiful scenery all around, Malta has it.
The country of Malta consists in fact of 2 main islands: Malta and Gozo, as well as a few other, smaller islets. The two islands are quite different from each other, both in scenery, and the pace of life. Your holiday in Malta would not be complete without visiting Gozo. You can reach the second of the Maltese islands by ferry boats frequently available from Valletta and Sliema.
The biggest point of entry to Malta is the Malta International Airport, located in Luqa. It is well served by the country's flag carrier Air Malta, and many other European airlines.
The public transportation system is well developed in the country of Malta. Most places are easily accessible by bus, which we recommend using while your stay in Malta, for the fact that the island constantly struggles with a lack of parking places, particularly in summer. Renting a car for a longer period, can somehow turn a bit frustrating at times. Malta, as a former British colony, is a left-hand driving country.
Best places to stay in Malta
Maltese islands, though not large in area, contain an incredible variety of attractions, capable of satisfying any demanding traveler. The city of Valetta is a magnificent, classical European capital, with a Mediterranean touch to it. There are also many other smaller towns, each with a unique history and architectural style.
The difference reflects the island's very long history, and the influence of various powers. It would be ideal if you can visit some of these towns spread around the island, to get a full experience of the place and its history.
Other than that, let's learn about Valletta, the Golden Bay and the Gozo Island, which are probably the best places to stay in Malta.
Valletta
The capital of Malta is Valletta, and one of the main starting points if you are visiting the archipelago. If you are flying into Malta via the Luqa Airport, the capital is easy to reach, and offers plenty of accommodation options. The city itself is quite small, and you can easily get around by foot. Valletta is an UNESCO world heritage site.
Valletta has a beautiful picturesque architecture and probably the highest number of accommodation options in the island of Malta. The capital is certainly the best place to stay in Malta for those coming on a weekend getaway.
Sliema
The town of Sliema is one of the best places to stay in Malta for its convenient location. It is quite close to Valletta, at just a short taxi ride or a ferry that takes minutes to connect the two locations.
Despite its prime location, Sliema is considerably more affordable than Valletta. It offers a wide range of accommodation options and various restaurants along the Strand facing the bay. The Point Shopping Mall is a great place to hang out and do some shopping on rainy days.
St Julian's, just a bit further Northwest from Sliema, is also an excellent area to stay in Malta.
Bugibba
Bugibba is another great option to stay in Malta. It is a bit further from Valletta, but still on the main island. Bugibba has a more relaxed atmosphere when compared to Valletta or Sliema, but it still offers a great infrastructure for travellers.
Budget Accommodation in Malta – €
Two Pillows Boutique Hostel – a quality hostel in Sliema, one of the best towns to stay in Malta.
Reasonably Priced Accommodation in Malta – €€
Pebbles Boutique Aparthotel – a reasonably priced option in Sliema, in a great location at the Strand.
Palazzo Violetta – a great option offering excellent value for the money in Sliema.
Park Lane Aparthotel – an excellent accommodation with easy access to the Bugibba bus station.
Luxurious Hotels in Malta – €€€
Hotel Phoenicia Malta – a high class hotel in privileged location in Valletta.
The Westin Dragonara Resort – a refined hotel in St Julian's, an excellent place to stay in Malta.
Gozo Island
Once you get to know the main island, take a ferry boat and spend a day on the other key island of the country, Gozo. The ferries depart every few minutes, from the northwest town of Cirkkewwa, and take about 25 minutes to reach the port of Mgarr on Gozo. Tickets are quite cheap and round-way.
The island of Gozo is much smaller than Malta, with only 8% of the country's population living here. That's what makes Gozo so special. Upon the arrival, almost immediately, you can feel that the pace of life here is slower, more relaxed and more authentically Mediterranean-like. The island is also greener and more rural, but less developed.
Gozo Island – Victoria
It's worth to pay a visit to the capital town of Victoria, and there take a walk around the Citadella. It is a major tourist attraction with a long and turbulent history. From the tallest hill in the area, the Citadella overlooks the whole island, giving the visitors some exciting views and especially during the sunset.
While exploring the rest of the island, with its picturesque scenery, old towns and windmills, it's also great to visit Gozo's Natural Park, on the west coast. It is a combination of some spectacular, natural and archeological sites, open for visitors.
On the way return to the main island, you can take a moment to relax, back in the port of Mgarr. Waiting for your ferry boat, you can enjoy a meal with a panoramic view of the harbor, fishing boats, and perhaps also a beautiful sunset.
Cost of travel in Malta
Food, snacks and restaurants are somehow quite expensive in the country adding about 25€ per day to your expenses. You will need to move around by renting a car (from 25€/day), or paying for a bus pass (20€/7days Unlimited). The bus is a much cheaper, and often a faster option.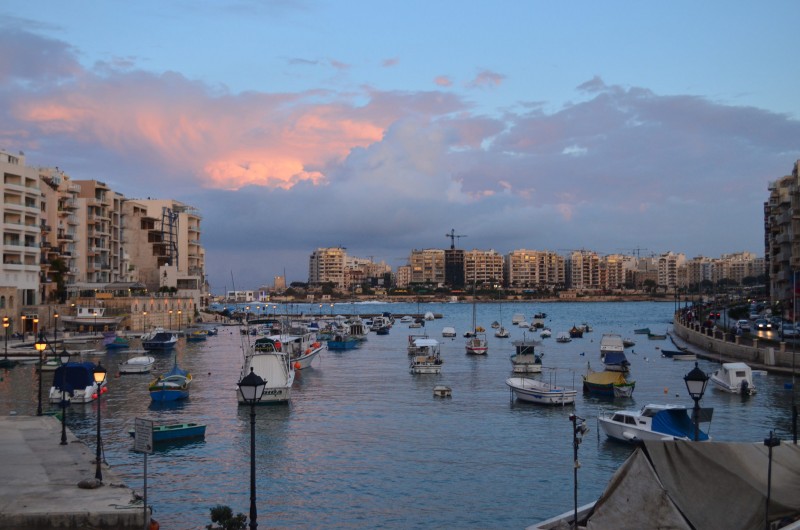 Accommodation prices are similar to those of other EU summer destinations in the Mediterranean, such as Italy or Spain. Prices of the accommodation in all areas go up considerably during the summer months.
Megalithic Temples of Malta
Strangely enough, despite its size and isolated location, Malta is home to one of the oldest prehistoric constructions in the world. They create a whole complex of megalithic buildings, and, what seems to be temples. These massive blocks remain to this day in unchanged formation, in various locations across the islands. Many of them, now designated UNESCO Heritage Sites, add to the very long and rich history of the islands.
The oldest and best-preserved site resides on the sister island of Gozo, which gives you yet another reason to visit it. Because these ancient sites are spread in few places, it's best if you get a map of the Temples of Malta. You can easily find them in one of many tourist information centers on the island.
Getting to see those ancient sites is a unique experience, which you won't forget. Among the sandy beaches, restaurants, vibrant streets, and nightclubs of Malta, the megalithic temples make the island even more interesting. It certainly adds yet another color to the Maltese pallet.
Best months to visit Malta
The island nation is a good place to visit all year round, with a pleasant Mediterranean climate, hot summers and mild winters. Most tourist places are open from May till November. Note that July and August can be very hot and humid, and the island gets very busy as it peaks the tourist season.
The country can also be a good option in Winter, especially for those escaping cold in the Northern Hemisphere. Accommodation is more affordable during winter and the atmosphere is quite relaxing.
Other resources for travelling in Southern Europe
If you are traveling to Malta or other Southern European countries you might want to check our other guides to the region. Check where to stay in Rome and our guide to the best areas to stay in Naples.
In Malta already or have visited the country? Leave your thoughts and impressions in the comment box below.