This post will review the best areas to stay in Singapore, an exciting city state and trading hub in Southeast Asia
In this post, we will analyze the best areas to stay in Singapore, giving also a thorough insight on cost of travel and best months to visit this amazing country.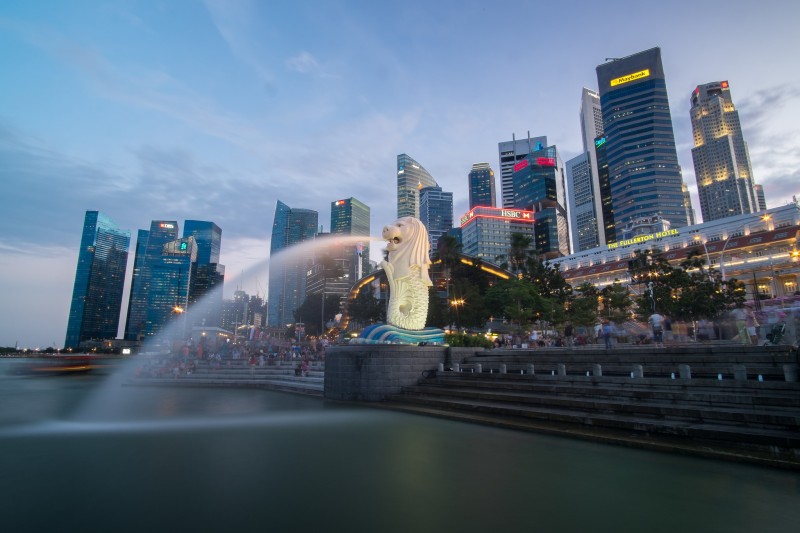 Singapore is an island, a small city-state in a southeastern part of Asia. It is a beautiful country, famous because of its cleanliness, pristine beaches, sky-reaching buildings and beautiful nature. This post will guide you on where to stay in Singapore, and make you enjoy the most of your trip.
Singapore is well connected with major western destinations. It is a city of contrasts, history, and heritage on one side and skyscrapers and luxurious architecture on the other. But Singapore is also more than that, it is an experience and it is a memory that you will not forget for many years to come.
Tourism in Singapore: Overview
Tourism in Singapore is one of the main economic contributors attracting more than 15 million tourists yearly. The English language is one of the official languages in the country, and it is easy to understand and communicate with locals.
If you are planning to visit Singapore, make sure you visit some of the neighboring countries as well, since Changi airport offers a variety of local and international flights. Also, a local system of transportation is well organized and it is easy to get around.
The places of interest in Singapore that you must visit are Gardens by the Bay, Sentosa, Universal Studios, Singapore Botanic Gardens, National Gallery Singapore, The Orchard Road, just to name few. Also, Singapore offers a variety of parks and sightseeing spots.
Make sure you visit Singapore Zoo, River safari and Night safari, the first nocturnal wildlife park in the world. But also. try not to miss Sentosa, a popular island resort, with its famous Fort Siloso, various golf courses, and a theme park.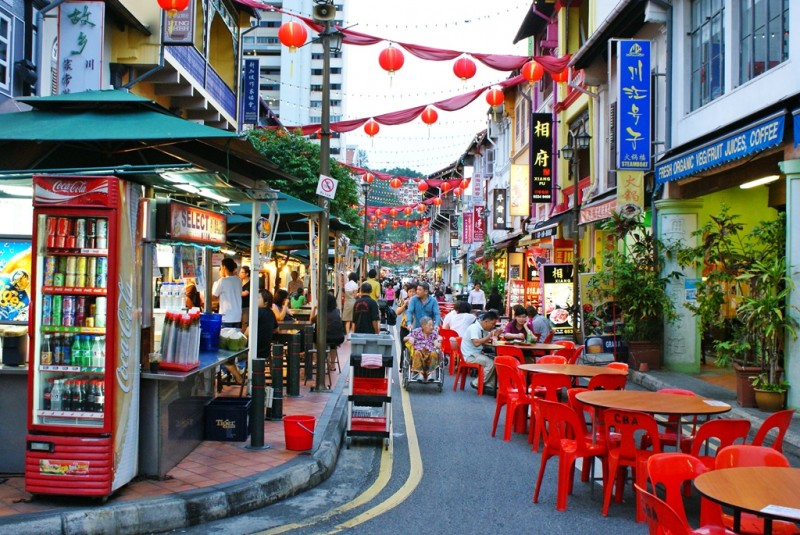 Best Places to Stay in Singapore
Your choice of the area to stay will mainly depend on what you plan to do in Singapore. It will be important to decide what your priorities are, your budget size, what kind of accommodation you want, whether you prefer area close to the city center or best areas for shopping.
The good thing about Singapore is that as a multi-cultural city, it has very diverse areas. In other words you can adapt your stay in Singapore to your needs and expectations.
Now, let's move on and check some of the best places to stay in Singapore:
The Little India area
If you are on the budget, The Little India area will be a good place to be. It is just two MRT stations away from the downtown and you can find many attractions easily.
You can enjoy delicious Asian food and intoxicating smells of spices and aroma. Also, if you are looking lively place with vivid nightlife and stores opened late at night this will be a perfect place to stay. Also, you can easily reach other areas of the city from here by MRT.
The Little India is one of the best areas to stay in Singapore if you are on a budget, as you can find reasonably priced accommodation and excellent eateries.
Chinatown
The Chinatown is also one of the best places to stay in the country. It is has its own specific atmosphere and a great location easily accessible by MRT.
I would recommend the Chinatown especially for tourists who are into discovering local eateries in their travels. Chinatown has excellent food options, available for all price ranges. That includes, from cheap, fresh and delicious street food to higher-end restaurants. You can find it all in abundance in Singapore's Chinatown.
The Chinatown has another great advantage, as it has a high number of accommodation options. Regardless of your budget, you can consider the Chinatown as one of the best areas to stay in Singapore.
The City Centre
The average traveler can find affordable accommodation in this area. However, this place is famous because of its shiny hotels, tall buildings, and unique monuments. The best thing about this area is, of course, that everything is there. It is well connected with other areas of the city, it is close to City Hall and Clark Quay – nightlife center of the River, and it has bustling nightlife.
You should definitely check the Merlion Park, home to the iconic Merlion statue –half fish, half lion.You can also enjoy the light show at Marina Sands building and check the Sky Park on top of the Marina Sands building. Finally you can enjoy the beautiful futuristic trees of Supertree Grove at Gardens by the Bay.
For its location, and amount of accommodation options, the city center is one of the best areas to stay in Singapore.
Other Areas to Stay in Singapore
Singapore's transport network is pretty effective. That means, as long as your accommodation has good access to the MRT, you do not necessarily need to stay close to the center.
Staying outside the central areas is specially a good idea if you are traveling on a budget. Singapore has many quaint areas outside the center, and the accommodation prices are considerably more inviting in these ares.
Budget Accommodation in Singapore
Cube – Boutique Capsule Hotel – a quality capsule hotel in the Chinatown area.
Dream Lodge – an affordable accommodation near the Little India area in Singapore.
Reasonably Priced Accommodation in Singapore
Lloyd's Inn – a comfortable Inn relatively close to the Orchard road and the Somerset MRT station.
Bliss Hotel Singapore – a cozy hotel in Singapore's Chinatown, with easy access to the MRT (Chinatown Station).
Luxurious Hotels in Singapore
Carlton Hotel Singapore – A sumptuous hotel at the very heart of the city, with easy MRT access (City Hall Station).
PARKROYAL on Pickering – An excellent luxurious hotel in the surroundings of the Chinatown area. A short walk to the Chinatown MRT Station.
Cost of Travel in Singapore
If you ask experienced traveler he will tell you Singapore is quite expensive, especially compared with other Southeast Asian cities. But at the same time, it is cheaper than the majority of European cities. In recent years it is getting increasingly expensive.
The budget traveler can expect to spend around 40 dollars per day. The price includes accommodation, food, and transportation. If you plan well you can find many hostels where you can stay for cheap.
When visiting the country, expect to spend some extra money on accommodation if you do not plan in advance. Despite being highly dense in terms of population, there are accommodations or all types of budgets.
In terms of food, this tiny nation is also quite diverse. Having a meal in downtown can be quite expensive such as areas like Marina Bay and Orchard road. But also you can find some local restaurants with decent prices.
A reasonable budget per day in the city will be hovering around 100 dollars per day. Singapore will be a perfect place for shopping during holiday seasons but it will affect your budget as well.
Best Months to visit Singapore
The climate in Singapore is tropical climate with no distinct seasons. You can say that every day is a summer day. The only way to differentiate seasons is the amount of the rainfall. This means that the temperatures are rather uniform with high humidity.
Due to its climate, you can visit the country all year around and enjoy all kinds of outdoor activities. If you prefer dry weather and want to use your free time on a long walk and outdoor activities it is better to avoid it from November to January. These months are considered the wettest. It is good to plan your trip in accordance with festivals that are taking place.
For example, do not miss the Great Singapore Sale and the Singapore Food Festival in July. Also, Christmas is the perfect time to visit it, since you can find a lot of sales and the whole city is in the festive mood. Mid-Autumn Festival is also worth visiting.
Other Resources for Traveling in Southeast Asia
If you are traveling to Southeast Asia and enjoyed our best places to stay in Singapore guide, you may also want to check our best places to stay in Kuala Lumpur article. Alternatively you can check our post on how to get from Singapore to Kuala Lumpur.