In this post we will list the best cities to visit in Eastern Europe and the reasons why you should visit each and every one of them
The Eastern region of Europe has a mystique of its own. Its turbulent past and historical cities have been attracting visitors for centuries. Since the fall of communism the region has becoming much more accessible, and tourism is booming in many cities of Central and Eastern Europe.
Apart from its beautiful architecture and top notch nightlife, the region has another interesting attractive. Most of the cities in Eastern Europe are much more affordable than its Western neighbors. This applies to accommodation, activities, transport and also restaurants. A region full of interesting sights and quite affordable makes of Eastern Europe quite irresistible for every tourist.
But, Where is Eastern Europe?
There is no official standard when it comes to determine what countries are in Eastern Europe. Different authors and organizations have diverging opinions on the matter. Considering this, there are cities on this list that are in Central and Eastern Europe. Regardless of the discussion, if a city is can be considered as Eastern European or not, all the ones in this list are amazing, worth visiting and mostly affordable.
If you are travelling by bus in Europe, book your tickets using Flixbus and GoEuro
. If you are flying, compare and book tickets using Jetradar. For those using the train, buy train tickets on Trainline.
Saint Petersburg, Russia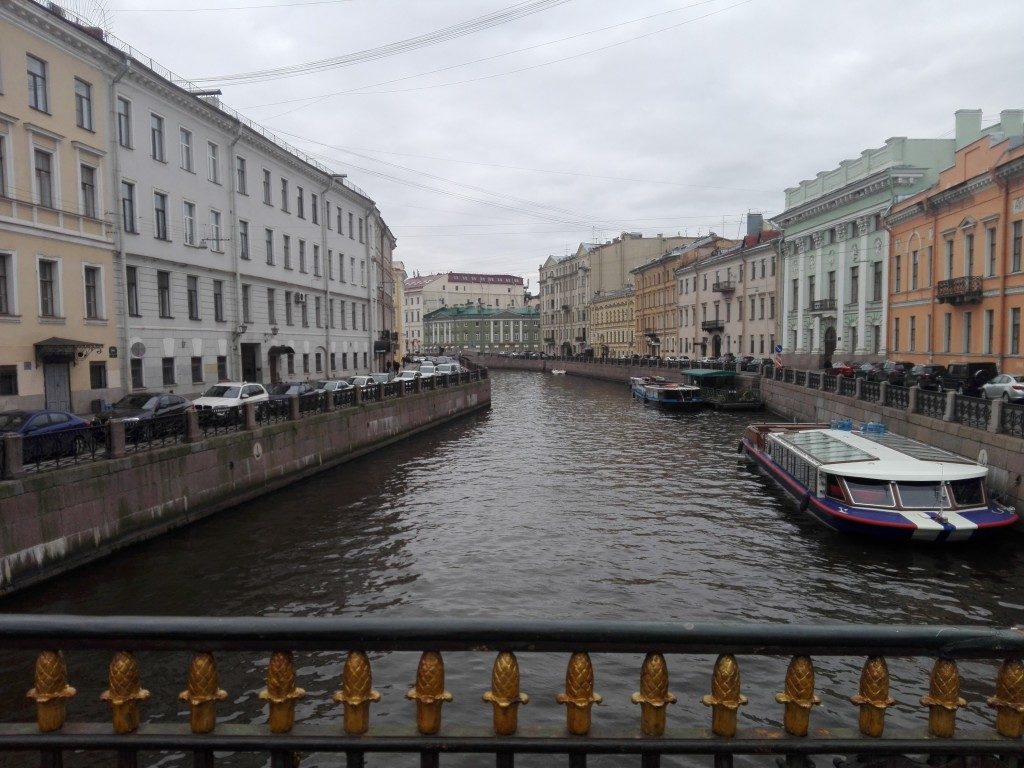 This list starts with Saint Petersburg, Russia, the most eastern of Eastern European countries. Saint Petersburg has certainly one of the most impressive architecture in the whole world. The main highlight of the city is the famous Hermitage Museum, which has several buildings and is one of the biggest in the world. Apart from that, the city and its canals is charming, and a stroll on the Nevsky Prospekt brings you directly to the times of the Russian Empire.
Cost of Travel: Saint Petersburg is one of the most expensive cities of Russia, but it is reasonably cheap for western visitors. That is mostly due to the fact that the Russian Ruble lost value during the past few years. Depending on your style of traveling, the city can be quite expensive, but the city will suit any kind of travel budget.
When to Visit: Saint Petersburg is one of the most northern metropolis in Europe. This means that days are extremely long in summer, and the city is known for its white nights. However, Saint Petersburg is rather cold and humid, during most of the year. The best time to visit the city is from May to early September, when days are long and the temperature is often pleasant.
For more information, visit our Saint Petersburg guide.
Budapest, Hungary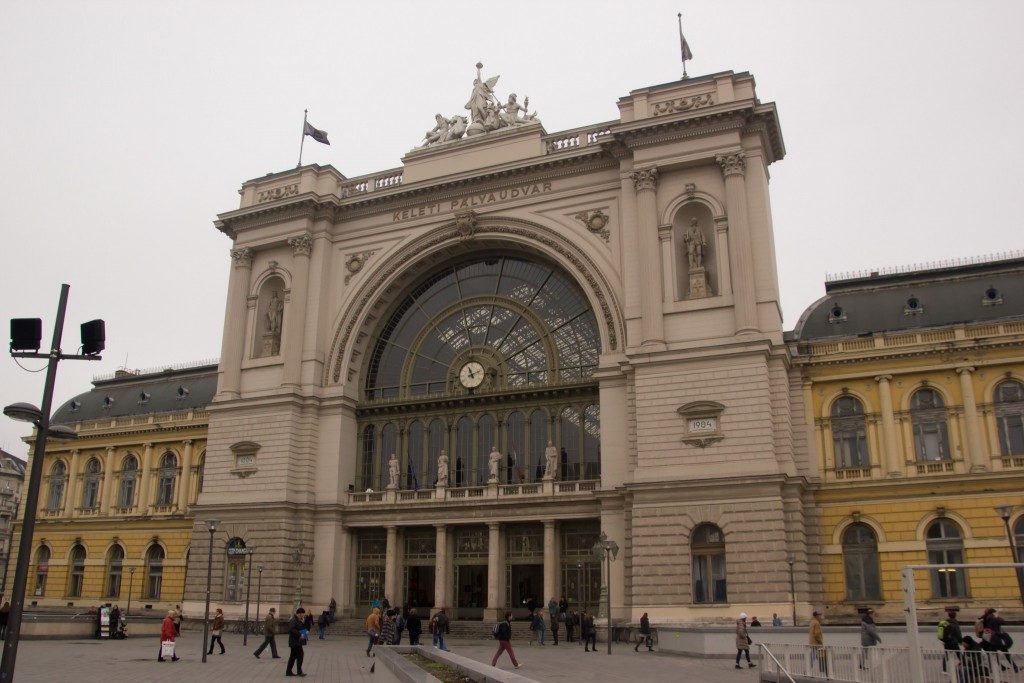 Budapest is not only one of the best cities to visit in Eastern Europe, but probably in the whole world. First of all, Budapest is a big city, yet green and with a rather calm atmosphere for its size. The capital of Hungary is ideal for all kinds of tourists, as it has an exciting nightlife, as well as a lot of history in each of its corners.
The city is actually separated by the Danube, one of Europe's main rivers. To the west of the Danube, Buda, and to its east, Pest. The castle of Buda is probably the main attraction on the western bank, while Pest is more busy and great for restaurants, bars and nightlife.
Cost of Travel: Despite its growing influx of tourists year after year, Budapest still remains quite cheap for most visitors. Apart from a few weeks during the year, when the city hosts the Sziget Fesitval and the Formula 1 race, accommodation is widely available, from budget hostels, to refined hotels.
Food and transportation are also extremely affordable in Budapest for European standards. You can find a number of decent places serving meals under 5 €, and even upper class restaurants usually have a reasonable price. Among them, I recommend a visit to the famous Pozsonyi Kisvendéglő.
When to Visit: Budapest has a rather continental climate, therefore temperatures vary greatly from summer to winter. You should definitely avoid January and February, as they are the coldest months. Temperatures can rise above 35 degrees easily in summer, and the city is especially crowded in July and August. Spring is a great choice, as temperatures are mild and the city has a reasonable influx of tourists.
For more information, visit our Budapest guide.
Krakow, Poland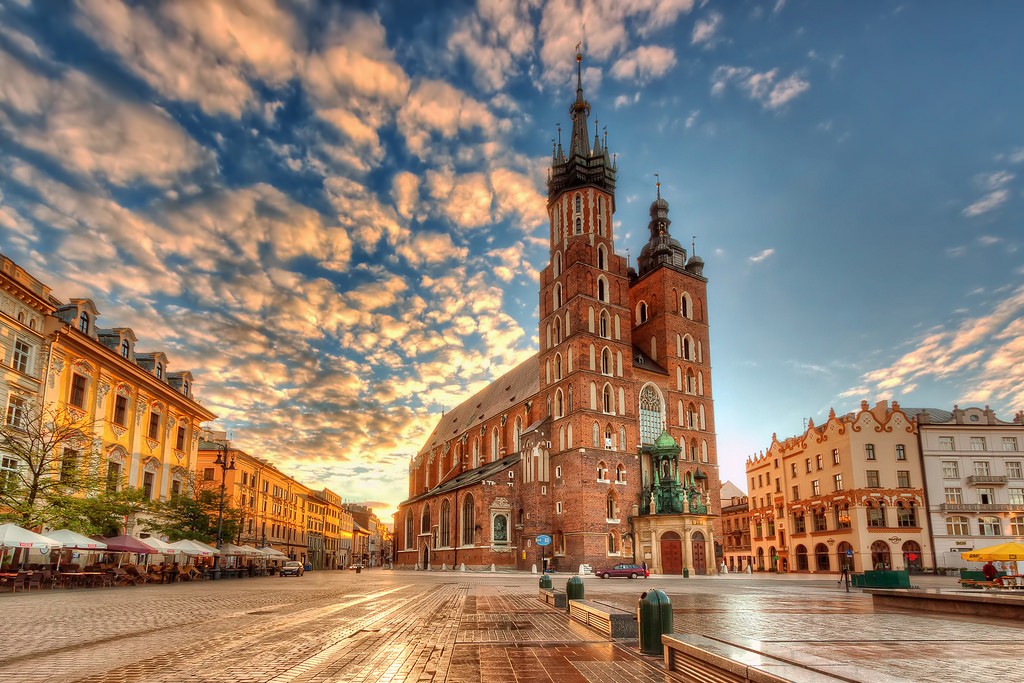 Krakow is one of the few cities which were not destroyed in Poland during the Second World War. Its old town is definitely among the most beautiful in Europe, and the Wavel Castle is right next to it. Krakow has a great selection of restaurants and its nightlife is among the best in the world. The main square is the starting point for every visitor to explore this Polish city, full of history and beautiful architecture.
Cost of Travel: Poland is not yet using the Euro common currency, which makes it more affordable than a number of its neighbors. The summer months are definitely the most expensive, especially when it comes to accommodation. Other than that, the city is pretty affordable, especially when it comes to eateries.
When to Visit: Krakow is relatively comfortable year-round, but one should avoid the unpleasant cold of January and February. Summer might be crowded, while spring and autumn have a mild climate, and interesting prices.
For more information, visit our Krakow guide.
Ljubljana, Slovenia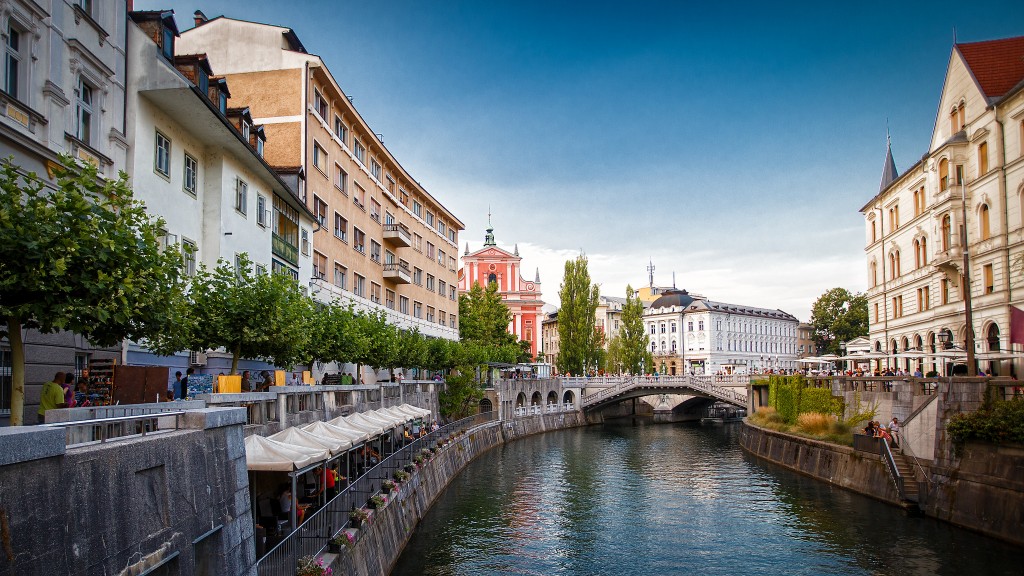 Ljubljana is one of the least known European capitals and also one of the least populated ones. It is however, a charming little city with one of the most beautiful old towns in Europe. Slovenians are calm and proud of their culture, giving Ljubljana a very authentic atmosphere. If you are visiting Ljubljana you should definitely also check the Lake Bled, one of the most beautiful lakes in the world.
Check our guide of the best places to stay in Ljubljana.
Cost of Travel: Slovenia has a high standard of living, and minimum salaries above some Western European countries like Portugal or Spain. In other words, Slovenia is more expensive than most countries in Central or Eastern Europe. Slovenia is however, much cheaper than your immediate western neighbors: Italy and Austria. It can be a great relief to see Slovenian prices if you are coming from these countries.
When to Visit: Slovenia is a great place year-round. While most European cities are overcrowded in summer, Ljubljana remains relatively stable. Slovenians tend to the go the Adriatic sea in summer, balancing well the crowd in the city.
Bratislava, Slovakia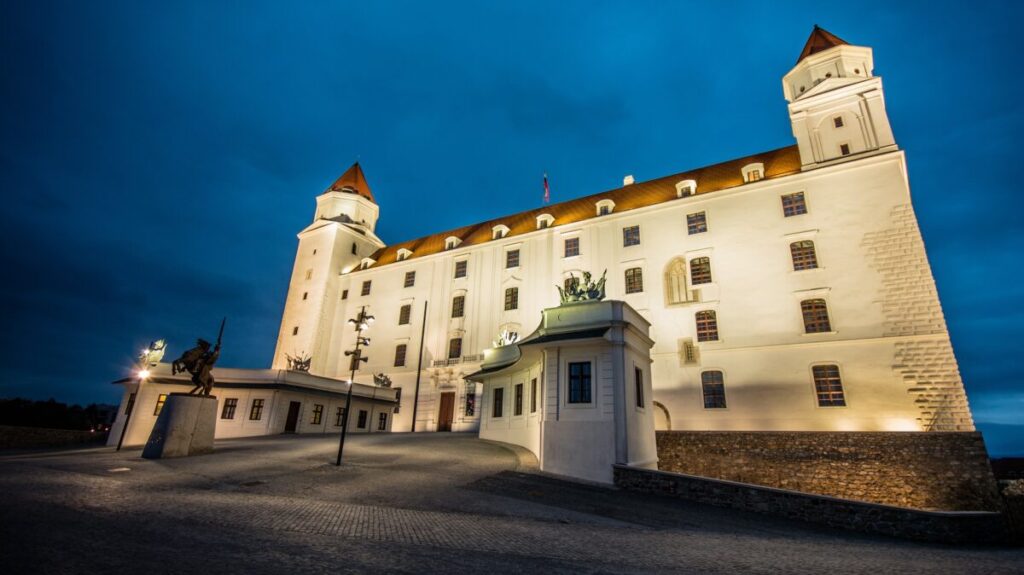 Bratislava is the capital of the young republic of Slovakia, a landlocked country in Central Europe. The city's charming old town and castle, overlooking the Danube are a great option for those willing to have a historic journey back to the time of the Austro-Hungarian Empire.
Apart from its majestic old town and pedestrian streets, Bratislava has an excellent geographical location. From the Slovak capital you are just a short hop across the border to Vienna, the capital of Austria. Bratislava is also a great stop if you are traveling between Prague and Budapest.
Cost of Travel: Bratislava uses the euro as its currency, so it is more expensive than most other cities in this list. Its proximity to Vienna also definitely influences some prices in the city, like for real estate for example.
When to Visit: The capital of Slovakia, and a as a matter of fact the whole country is a great option year-round. As it doesn't have the fame of cities like Prague and Vienna, you can expect a more tranquil atmosphere in the old town of Bratislava.
Brasov, Romania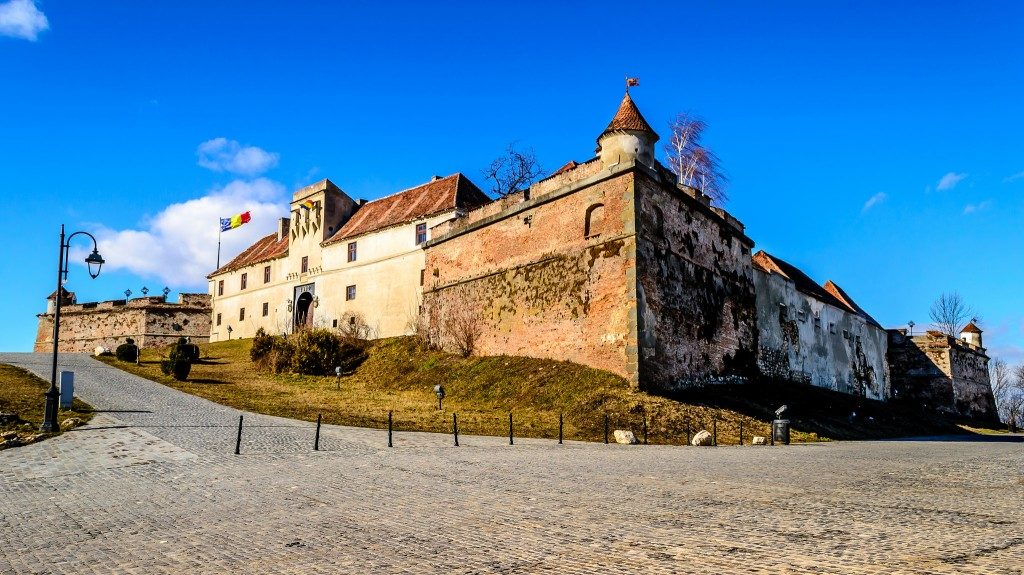 Brasov is one of the main cities of Transylvania, a region known for Vlad Tepes (Count Dracula). Brasov has a mysterious atmosphere and has its history strongly influenced by Romanian, Hungarians and Germans. The Council Square and the Black Church are some of the main attractions of the city's old town. You may also want to visit the Peles Castle, undoubtedly one of the most beautiful in Europe, and a short train ride away from Brasov.
Check our Brasov train travel guide.
Cost of Travel: Romania is quite affordable, and your budget will last longer in Transylvania than in most countries of Europe. The food is delicious, especially for meat lovers. Accommodation probably is the most significant cost but still a bargain compared to US or Western Europe.
When to Visit: Brasov sits in a valley, and has a rather continental climate, meaning that summers are pretty hot, and winters are cold. Therefore, I would recommend visiting Brasov during spring or autumn.
Lviv, Ukraine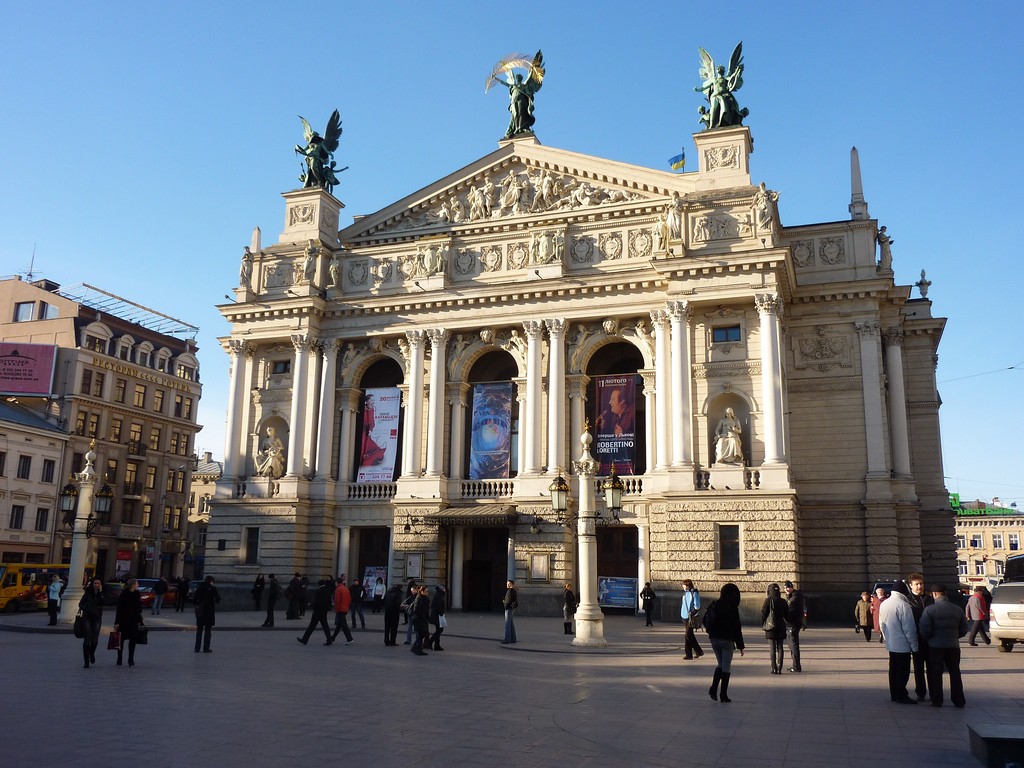 Lviv is truly a hidden gem in Eastern Europe. Avoided by most tourists due to its sensible situation, Ukraine's most beautiful city has an unique charm. The old town is part of UNESCO World Heritage Sites and has a number of pleasant restaurants and bars. The city is still unspoiled by the tourism industry, and you can experience the genuine charm of ancient times in Lviv.
For more information, visit our Lviv guide.
Cost of Travel: Lviv is probably the cheapest city in this list. As the Ukrainian Hryvnja remains quite devalued, accommodation, food and activities are a bargain. However, one can expect prices to pick up, as the economic situation in Ukraine has improved recently.
When to Visit: Most tourists come to visit during Summer and in some specific holidays (especially in May). Other than that, there are plenty of accommodation options for all budgets.
Prague, Czech Republic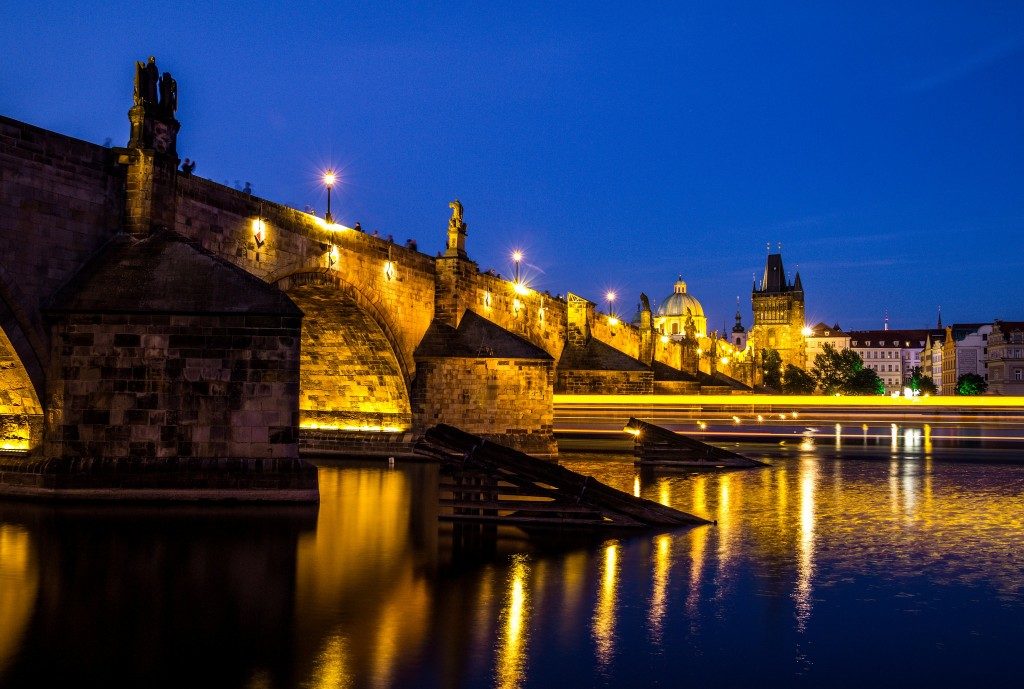 Prague is the most visited in Central Europe, and a has a highly developed tourism industry. The city has attractions for all kinds of visitors, including beautiful architecture, museums and a great nightlife fueled by Czech beer. The Prague Castle and the Charles Bridge are just some of the tourist attractions in Prague that most travelers have heard of.
You can also check our Prague guide for more information on the Czech capital.
Cost of Travel: Even if the influx of tourists in Prague is high, the city remains relatively affordable. During summer accommodation is quite expensive, and one should be also careful with certain overpriced services, like at some money exchange desks and bars.
When to Visit: Prague is a major tourist hub, and its main attractions are rather crowded year-round. During spring the weather is pleasant, and the city has a lower influx of tourists compared to summer.
Tallinn, Estonia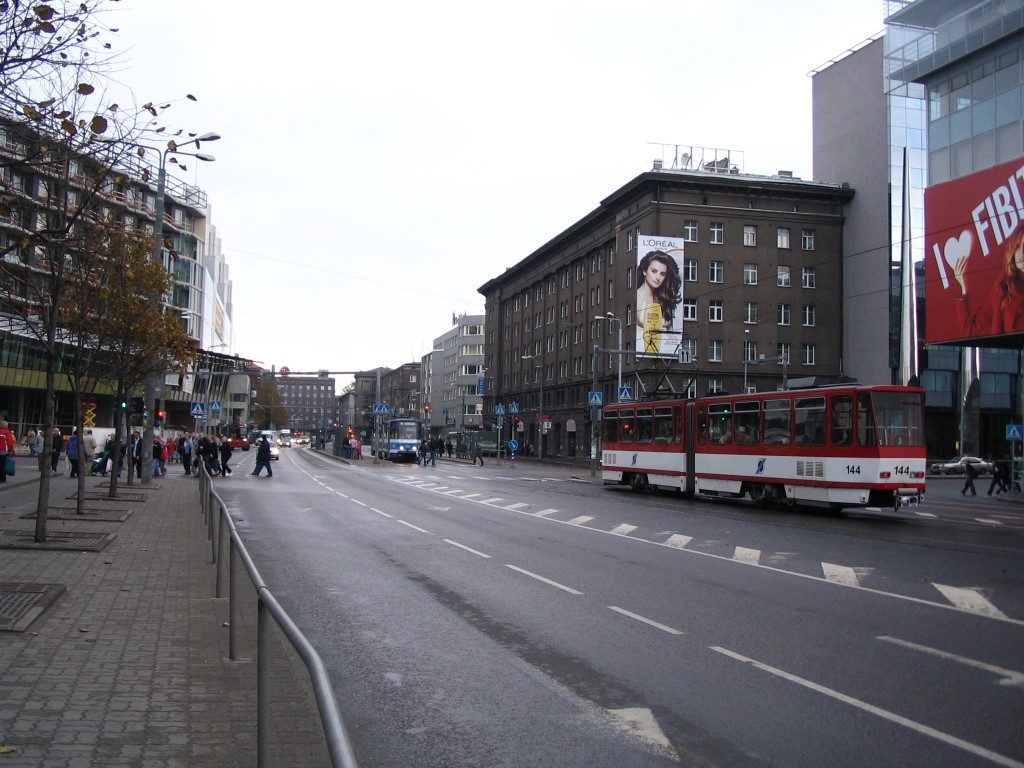 Tallinn is a small capital in Northeastern Europe, and despite its size it has been attracting a growing influx of tourists during the past years. Tallinn has probably one of the most beautiful old towns in Europe, and a very quaint atmosphere for a capital. It is also just a short ferry ride from Helsinki, costing around 40€.
Check our best places to stay in Tallinn guide.
Cost of Travel: Prices in Tallinn have risen in the past decade as the country becomes more attractive after it joined the EU. Accommodation is still somewhat cheaper than in Western Europe, but more expensive than Saint Petersburg or Riga. Bars and restaurants have already reached similar prices to those of many Western European countries, especially in the old town.
When to Visit: Estonia has a mild summer with long days, being a great time to visit Tallinn. December can be also interesting, as its winter market is quite beautiful, but it can be quite cold.
Belgrade, Serbia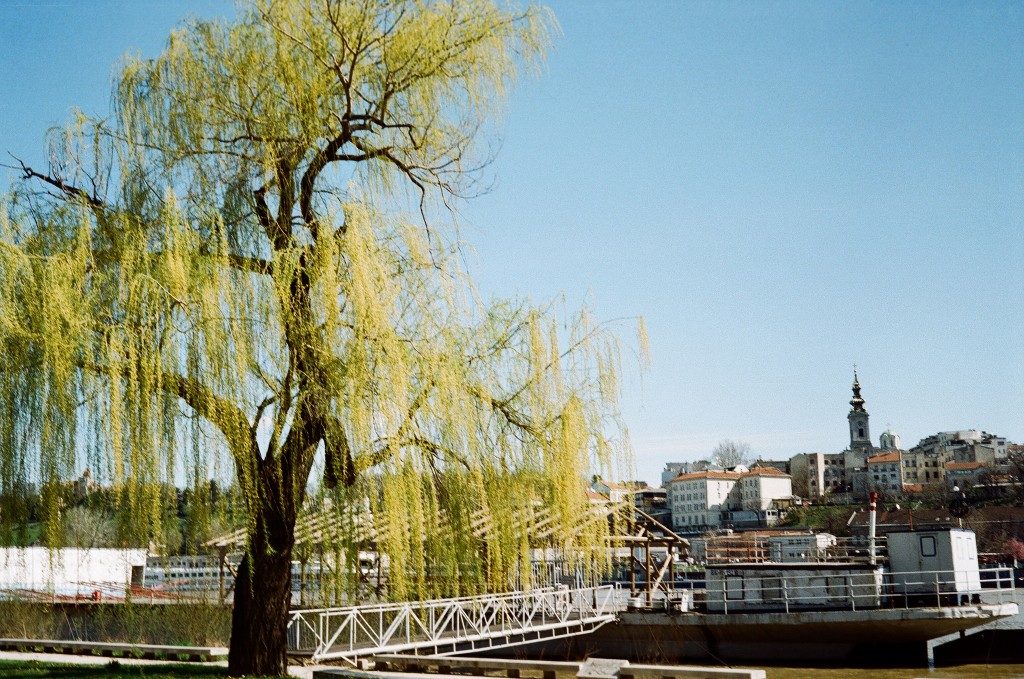 Belgrade is a great city for partying and eating. While the city's architecture is far from impressive, it is quite difficult not to have delicious meals while enjoying its awesome night life. Despite its recent past, Belgrade is quite safe and you will experience a rather peaceful atmosphere. The Skadarlija area is especially pleasant, and has a great range of restaurants and bars.
Cost of Travel: Serbia is not in the European Union, and has a rather weak currency. Belgrade is quite affordable, and there are plenty of quality accommodation options available for quite attractive prices.
When to Visit: Belgrade and Serbia are not a main destination for tourists in Europe. One can visit Belgrade at any time of the year, but extreme heat and cold can be quite common in summer and winter, respectively.
You can read more about the Serbian capital in our Belgrade guide.
That is it for our list of the best cities to visit in Eastern Europe. The region offers amazing experiences at affordable prices, a great option for travel enthusiasts.