The best day trips from Taipei are wonderful experiences one can have while visiting one of the most interesting islands in East Asia, Taiwan
Are you visiting Taiwan in the near future? Check the best day trips from Taipei below, featuring the most exciting location in the city and also in its surroundings.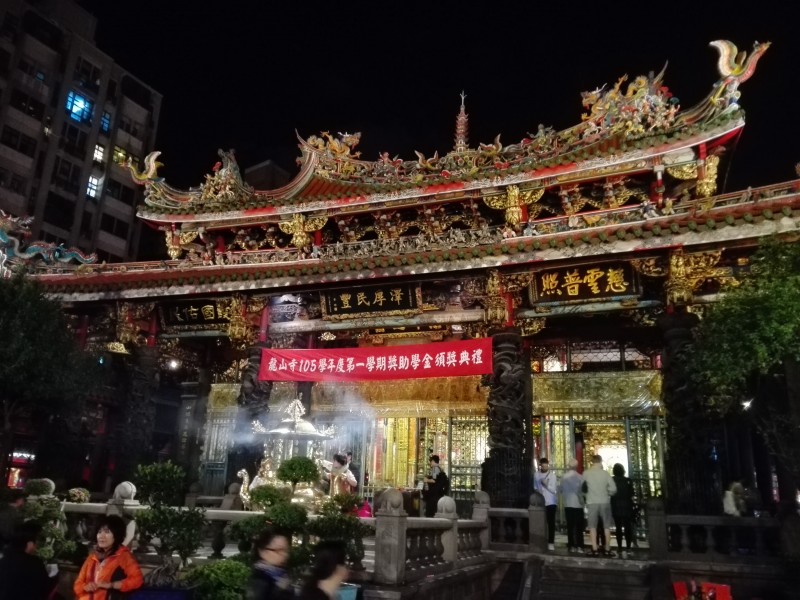 Day Trips from Taipei: Overview
Taipei is one of the most interesting and tourist friendly cities in Asia, and perhaps in the world. It has a pleasant climate during most of the year, excellent food at affordable prices, amazing culture and beautiful nature.
It is even hard make a list of the best day trips from Taipei, as the city and its surroundings have so much to offer. Taiwan as a whole has an amazing transport infrastructure, so the reach of day trips from Taipei can be pretty wide. Regardless if you want to enjoy Taiwan's nature in places like the Yangmingshan Park or visit other cities like Taichung or Keelung, you will have many options of great day trips from Taipei.
So let's check some of the best day trips from Taipei below:
Keelung
Keelung is a city in the northern part of Taiwan, with a rather considerable population. The city receives much less tourists than Taipei or other Taiwanese cities like Kaohsiung or Tainan. However, the port of Keelung is a point of entry for many tourists visiting the island on cruise ships.
It has one of the most beautiful night markets in Taiwan, the Miaokou Night Market. Just like in every other night market in Taiwan, it is the ideal place to spend some quality time eating local food and doing shopping on warm Taiwanese evenings.
One of the advantages of Keelung is that it has direct train connections with Taipei. The train ride can take from 40 to 70 mins, which is pretty decent for a day trip.
Jiufen
Also in the northern part of the island, Jiufen is one of the most popular towns in Taiwan among tourists. Since its quite small and not too far from the capital, it is also one of the most popular day trips from Taipei.
Jiufen used to be a gold mining town which developed greatly under the rule of the Japanese government. After the end of the Japanese rule and the Second World War, Jiufen fell into oblivion.
Tourism has developed in the past decades, influenced by the movie Spirited Away by Studio Ghibli. The town inspired much of the locations of this great anime fantasy film.
Beitou Hot Springs
Taiwan is famous for its thermal waters, and Beitou hot springs are probably the most famous place for thermal baths. You can enjoy its thermal baths paying per hour, or alternatively, you can stay in one of its hotels.
One of the best advantages to visit Beitou is that it can be easily accessed by the Taipei MRT network.
Sun Moon Lake
The Sun Moon Lake is certainly one of the main tourist attractions in Taiwan. Located in the center of the country and surrounded by mountains, it has an unique beauty.
The place offers many attractions such as boat rides on the lake, bycicle and motorcycle rentals and others. However, the lake is not so close to Taipei, and if you have more time, you should probably consider spending more than a day visiting it.
Day Trips Inside Taipei
If you are in Taipei you certainly can enjoy what the city has to offer without traveling much. One of the best ways to spend a day in Taipei is visiting the Taipei 101, one of the tallest buildings in the world.
Relatively close to the Taipei 101 you can hike the Elephant Mountain, to enjoy some of the most scenic views of the Taiwanese capital. Finally you can enjoy eateries in one of the many night markets in Taipei.
Day Tours in And From Taipei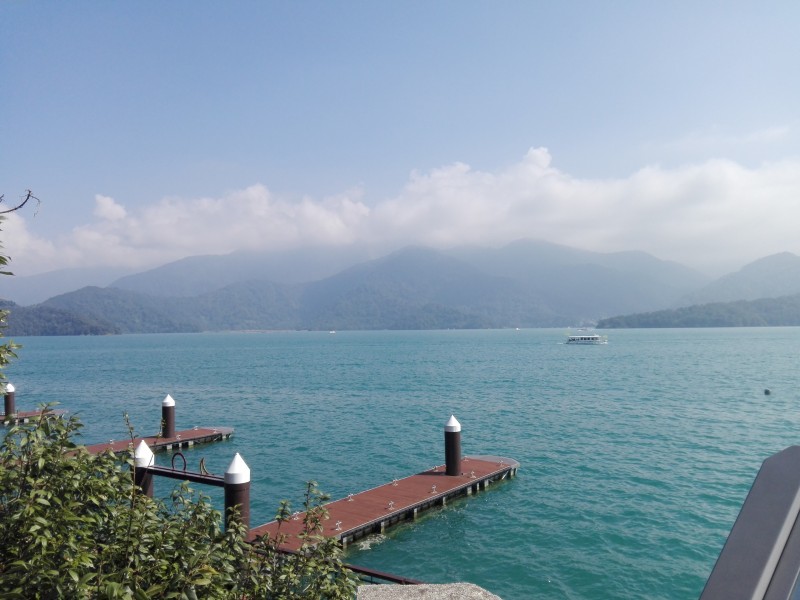 Chiufen(Jiufen) Village and Northeast Coast Tour
Explore the Northeast Coast of Taipei and stroll through Chiufen Village also known as Jiufen. Visit the Northeast Coast National Scenic Area, a popular swimming spot for locals, and drive past lighthouses, fishing villages, farmlands and temples.
Click here to check this tour on GetYourGuide.com
Taipei: Private Day Tour by Car
Visit the highlights of Taipei at your own pace with a full-day private tour by car and drive around the attractions of your choice. Benefit from an itinerary that can be fully customized to suit your preferences. Sample authentic foods and more.
Click here to check this tour on GetYourGuide.com
Yangmingshan National Park & Hot-Spring Tour
Visit Yangmingshan National Park and a hot-spring bath. Enjoy tranquil lakes and beautiful grass fields on this relaxing half-day trip. It is said that bathing in the hot-springs is not only refreshing but helps relieve muscle pains and other ailments.
Click here to check this tour on GetYourGuide.com
Northern Coast Tour including Yehliu Park
On this 4 hour tour along the Northern Coast you will get to visit the harbor city of Keelung and Yehliu Natural Park with its spectacular natural rock formations. Take pictures of the infamous "Queen's Head" and travel through untouched rice farm land.
Click here to check this tour on GetYourGuide.com
Taroko Gorge Full-Day Tour
Discover the beauty of Taroko Gorge on a day excursion from Taipei. This world-renowned site is one of Asia's 7 wonders. On this full-day tour you'll take a train from Tapei to Hualien, visit Taroko Gorge, and then return to Taipei by train.
Click here to check this tour on GetYourGuide.com
Hotels in Taipei
Below we have our selection with some of the best accommodation options in Taipei. For more details visit our post on the best places to stay in Taipei.
Budget Accommodation in Taipei – $
Taiwan Youth Hostel & Capsule Hotel – an excellent hostel and capsule hotel with one of the best interior designs in Taipei.
Uinn Travel Hostel – an affordable hostel at walking distance to the Chiang Kai-Shek Memorial Hall in the Zhongzheng District of Taipei.
Reasonably Priced Accommodation in Taipei – $$
Hotel Relax 5 – a great affordable option quite close to the Taipei railway station. Its surroundings have great eateries and transport connections in one of the best places to stay in Taipei.
Cho Hotel – an excellent choice with a unique decoration close to the Ximending Night Market area.
Luxurious Hotels in Taipei – $$$
Mandarin Oriental Taipei – an excellent hotel in the Songshan District from one of the most renowned luxury hotel chains in the world.
Evergreen Laurel Hotel Taipei – a great refined accommodation hotel close to the Songjang Nanjing MRT Station in the Zhongshan District.