Let's check the best day trips from Krakow in this trip that includes the Auschwitz Memorial, Zakopane and other great activities near Krakow
Are you traveling to Krakow? Check this list of the best day trips from Krakow to discover exciting places in Poland for culture enthusiasts and nature lovers.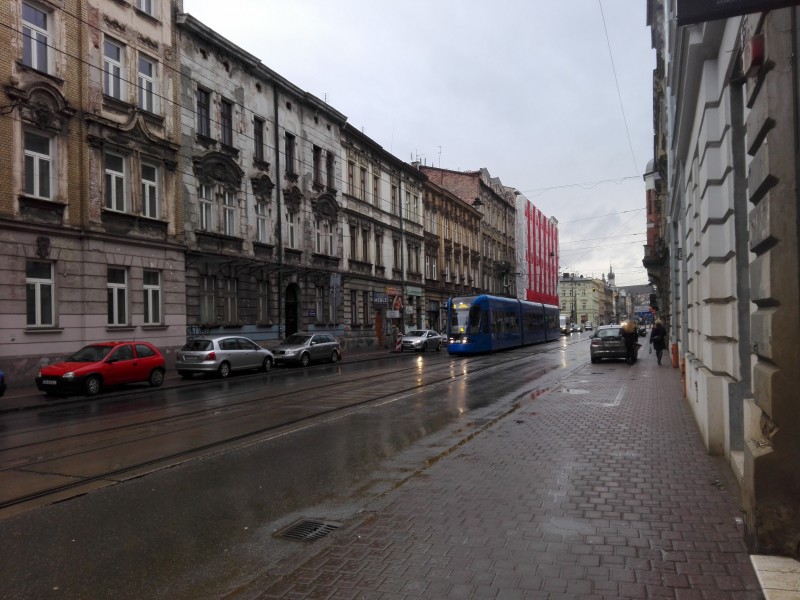 Best Day Trips fom Krakow: Overview
Krakow is undoubtedly one of the most interesting cities in Central Europe. Its beautiful architecture attract history enthusiasts, and it has some of the best restaurants in Poland. But Krakow also has exciting attractions in its surroundings. Let's check below the best day trips from Krakow and why you should visit these places:
Zakopane – Morskie Oko
If you are a nature lover, a day trip from Krakow to Zakopane is probably the best option. Zakopane is small town in Southern Poland, close to the Tatras Mountain range. It is best known as the winter capital of Poland and is an excellent site for skiing, hiking and also other outdoor activities.
The Morskie Oko is a beautiful lake in the Tatras Mountains, just outside of Zakopane. You can easily hike your way up to the Morskie Oko, and enjoy its amazing landscapes.
You can travel from Krakow to Zakopane by bus, car and also by train. While the train ride tends to be a bit longer than driving to Zakopane, it offers the most beautiful landscapes.
Wieliczka Salt Mine
One of the most impressive attractions in Poland is the Wieliczka Salt Mine. The Wieliczka Salt Mine was opened in the 13th century and just in the past decades ceased its operations as a commercial salt mine.
The place is a UNESCO world heritage site, and the St Kinga's chapel is certainly impressive for its sculptures ans chandeliers.
The Wieliczka Salt Mine is quite close to Krakow, and getting there takes less than one hour. If you are going by train from the Krakow main station, the trip to the Wieliczka Salt Mine Station (Wieliczka Rynek-Kopalnia) takes just 20 minutes.
Auschwitz Memorial and Museum
The Auschitz Memorial and Museum is one of the most impressive day trips near Krakow. The memorial is located in the Polish town of Oświęcim (Polish for Auschwitz) and is an interesting site for those interested in history.
Auschwitz is known being a concentration camp during the Second World War. Now, an interesting memorial and museum is located in the former site of the concentration camp.
The memorial is rather close to Krakow, just 70 kilometers away from the city center. The best way to visit it is booking a day tour with transportation included from Krakow.
Warsaw
Despite being not that close to Krakow, you can take a day trip from Krakow to Warsaw. High speed trains connect the two cities directly on a trip that takes roughly 2 hours and 20 minutes. The Krakow train station is in the city center, and traveling by train involves much less queues than using the plane.
Warsaw is the capital of Poland and has a cosmopolitan feel that lacks in Krakow. It can be a great option if you don't have a lot of time in Poland and want to see the country capital. While in Warsaw you can enjoy the old town and the Royal Route.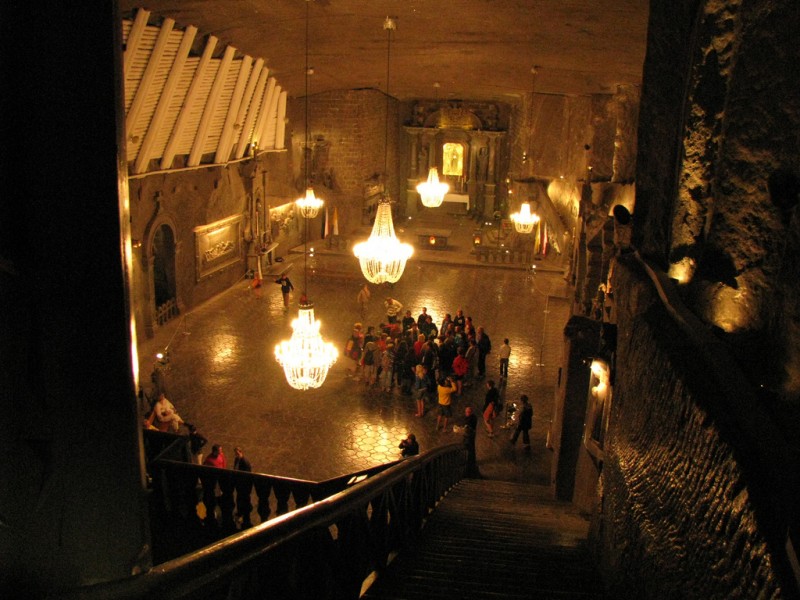 Best Day Tours from Krakow
If you want to take one of the day trips from Krakow mentioned above, check the best day tours from Krakow below:
Tatra Mountains and Zakopane Full-Day Trip from Krakow
Enjoy a full-day excursion from Krakow to the Tatra Mountains and the popular year-round resort ofZakoppane. Enjoy stunning views of the mountains, take time to explore Poland's premier mountain resort, and ride the cable car up Gubalowka Mountain.
Check this tour on GetYourGuide.com
Wieliczka Salt Mine Tour from Krakow
Discover the Wieliczka Salt Mine, one of the world's oldest mines and an UNESCO World Heritage Site, on this 4 to 5-hour tour. Explore remarkable underground corridors and carved chapels and see why this site attracts over 1 million tourists every year.
Check this tour on GetYourGuide.com
Auschwitz-Birkenau Museum & Camp Tour from Krakow
Visit the Auschwitz Museum, site of the largest Third Reich concentration camp. Learn how the complex functioned and see the barracks where prisoners were kept. Well-informed staff tell the story of this horrific place and will answer your questions.
Check this tour on GetYourGuide.com
One Day Warsaw Trip from Krakow
Full of contrasts and surprises, Warsaw is a capital different from any other in Europe. Your professional guide will introduce you to the historical background of the capital.
Check this tour on GetYourGuide.com
Hotels in Krakow
Below we have some of our best hotels in Krakow. You can read more in our post on where to stay in Krakow.
Budget Accommodation in Krakow – €
Hotel Astoria – this hotel offers an excellent value for money in the Kazimierz district.
Reasonably Priced Accommodation in Krakow – €€
Hotel Jan – a reasonably price hotel close the Krakow Market Square.
Hotel Legend – a great option close to the Wawel castle and also to the Kazimierz district of Krakow.
Hotel Imperial – an excellent hotel in the old town, very close to the Krakow Market Square.
Luxurious Hotels in Krakow – €€€
Hotel Stary – a refined luxurious hotel at the very heart of Krakow's old town. Apart from its prime location, it includes a beautiful interior design and 2 swimming pools.
Hotel Copernicus – another luxurious hotel in Krakow old town with sumptuous style and cozy atmosphere, just a few minutes away to the Wawel castle.
Other Resources for Traveling in Central Europe
If you are coming to Central Europe you may also be interested in visiting Bratislava and Budapest. For those considering a longer stay in Poland, check the cost of living in Krakow, and the cost of living in Warsaw.