Where to stay in Catania, Italy? Check below our guide to the best areas and hotels to stay in this beautiful Southern Italian city.
Catania is the second biggest city on the Mediterranean island of Sicily. The ancient port city is located on its east coast. The main attraction here is a little outside of the city centre – Europe's highest active volcano; Mount Etna. The 3,350m volcano can be seen from anywhere in the city. Many tourists opt to stay in Catania before trekking on the mountain.
In this article, we'll be looking at the best places to stay in Catania.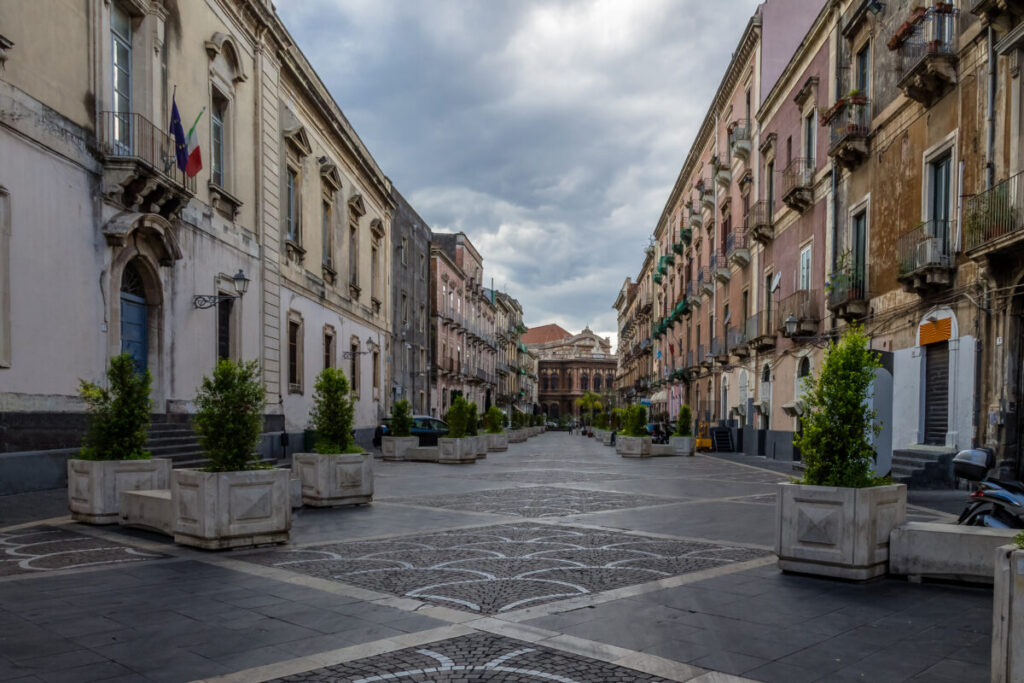 Travel in Catania: Overview
The port city of Catania is one of the top tourist destinations in Sicily. Even though it's a great place to base yourself if you want to explore Mount Etna, there's a lot more to this captivating city. It's definitely worth spending a few days here. The historical city is famed for its antique architecture, such as the Baroque Duomo Cathedral and the medieval Castello Ursino. The castle has survived countless earthquakes and volcanic eruptions. There's even a Roman theatre dating back to 2ndcentury AD!
That's not all though – the city is also a great spot for shopping. Whether you're looking for chic designer fashion, or vibrant and noisy market places, you'll find something. And it's impossible not to mention the Ionian Sea – the blue waters are perfect for taking a dip and cooling off after a busy day of sightseeing.
Catania offers a true experience of Sicilian culture. However, you'll need to know where to stay so you can make the most of it.
Best areas to stay in Catania
Catania's city centre is split up into a number of districts, each offering their own character and flavour. There's a lot to choose from, with something suited to the personality of every traveller – whether you want buzzing nightlife, history and culture, or great coffee culture.
Outside of the city there are some great places to stay too. One of these is Acti Castello, famous for its views of the Ionian Sea and frozen lava flows. The area also has a harbour, full of colourful boats. However, in this post we'll be exploring 2 of the city centre districts – Via Etnea and Piazza Roma.
Via Etnea
Right in the heart of the city's historic centre, Via Etnea is Catania's main shopping street. It's easy to see how it got the name, as the silhouette of Etna is visible on clear days. The street actually runs all the way from the Piazza del Duomo, where you'll find the city's stunning Baroque Cathedral, all the way to the foot of the mountain.
If you're looking for a spot of retail therapy while you're in the city, then there's nowhere better to stay. The thoroughfare is lined with designer boutiques, department stores, and of course a souvenir shop or two. When you're done shopping, there are plenty of pavement cafés, bars, and gelaterias.
The only downside of staying on Via Etnea is that it can get very busy, especially on a Saturday afternoon. It's not hard to escape the crowds though – all you need to do is head to the beautifully landscaped Giardino Bellini. You can enjoy views of Etna from here.
Via Crociferi
Via Crociferi is another great location for being close to the main historical and cultural attractions of Catania's city centre. The cobbled street is lined with some of the city's most beautiful and jaw-dropping architecture. You'll find two churches here – San Benedetto and San Giuliano, both excellent examples of the city's lavish baroque architecture.
This area is a great place to meet other travellers and locals alike, as there are a number of bustling restaurants and bars in the area. Catania's museum of contemporary art and the Roman theatre are just a short stroll from this neighbourhood, as if you don't already have enough great reasons to stay here.
Both Via Etnea and Via Crociferi boast a wide range of accommodation for all budgets.
Budget Accommodation in Catania – €
Hotel Manganelli Palace – a great affordable hotel in one of the best areas to stay in the city.
Reasonably Priced Accommodation in Catania – €€
Duomo Suites & Spa – a great accommodation option in the very center of Catania.
Hotel Romano House – a versatile hotel at a prime location, in the central area of the city.
Luxurious Hotels in Catania – €€€
Liberty Hotel – a luxurious hotel with one of the most amazing interior designs in Sicily. It offers easy access to the main central sights in Catania.
Cost of travelling in Catania
Sicily is generally much cheaper than mainland Italy, meaning that a stay in Catania is affordable, whatever your budget is. An average stay, including accommodation, food, local transport, entertainment, and a couple of drinks is around €70 per day.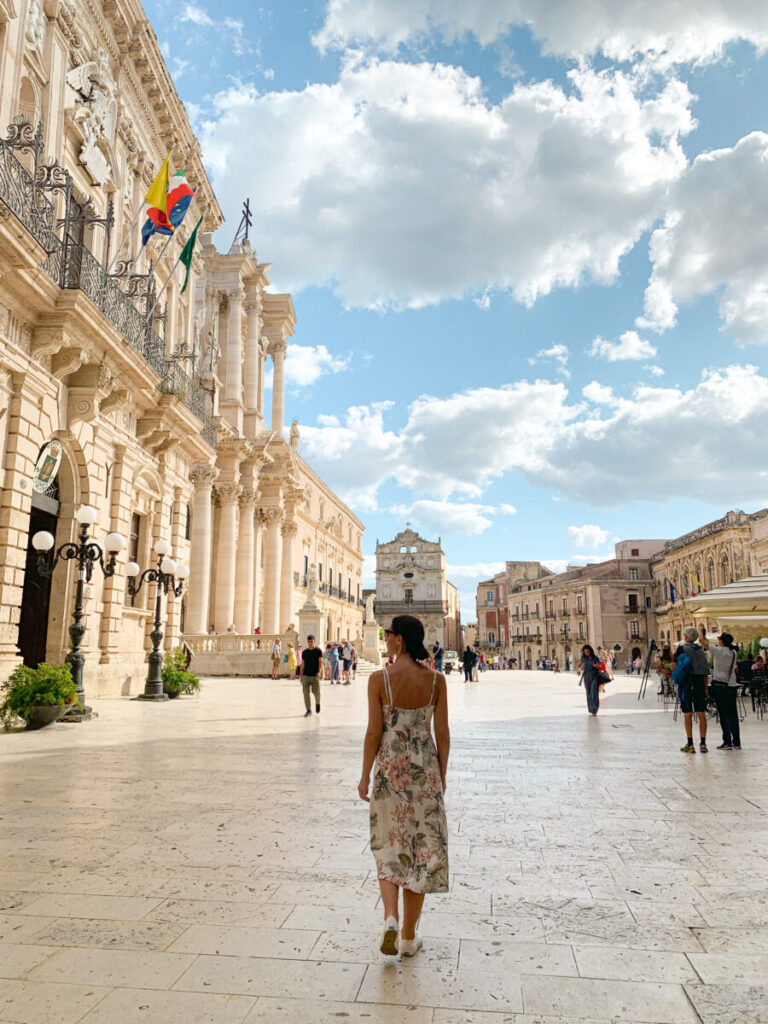 Budget conscious travellers will be pleased to know that there are cheaper accommodation options in the city. Also, the markets provide delicious fresh and affordable ingredients for cooking your own meals.
There are many budget airlines which offer both domestic and international flights to Catania's Vincenzo Bellini Airport. Also, travel to other destination on the island, such as Palermo, Syracuse, and Agrigento, is affordable by bus or train.
Other resources for travelling in Italy
If you are traveling to Verona and Milan you might want to check some of our other guides to Italy. Check where to stay in Verona and the best places to stay in Milan. You can also check our guide to Venice (Venezia) here.
Are you already in Italy or have questions regarding how to travel by train in the country? Leave your thoughts and questions in the comment box below.