Where to stay in Agra, India? Check our guide to the city known for the unique Taj Mahal building, probably the most famous mausoleum in the world
The colors, sights, sounds and smells of India can be overwhelming, but there are some places to visit that can be absolutely life changing. Agra is one of them. The Taj Mahal reigns supreme here, but there is so much more to this vibrant and welcoming city.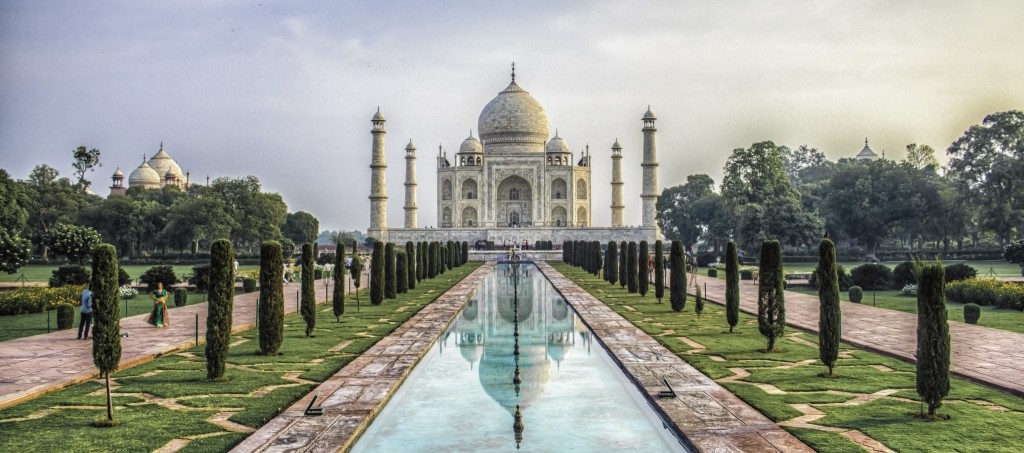 Taj Mahal, India. Photo by Claudio Accheri
Tourism in Agra: Overview
Many people feel intimidated when they think of visiting chaotic India. Agra however, is surprisingly organized and has one of the most visited monuments in the world. For just a few dollars, the Taj Mahal will astound and amaze you with its beauty and symmetry.
Agra is the legacy of the Mughal empire and as a result, the incredible Agra Fort and many tombs and mausoleums are also worth visiting. There are often guides standing by to escort you through the monuments and they are worth hiring to enhance your experience.
Many people visit Agra on a rushed day tour from Delhi, and this is a shame. There's more to explore here than the Taj Mahal, and lodging and incredible food are plentiful. It is a safe and lively place to visit.
Best Places to Stay in Agra, India
Staying near the Taj Mahal is probably your best bet if you are coming to Agra for a short time and for this purpose.
Budget Accommodation Options in Agra, IndiaRay of Maya – A great budget option in Agra located just 500 meters from the Taj Mahal.
Bedweiser Backpackers Hostel – An excellent choice
Reasonably Priced Accommodations in Agra, India
Aman Homestay – this cosy property allows to be fully immersed in the beauties of the Indian culture.
Mohini Home Stay – Another affordable option to enjoy Agra's UNESCO heritage sites.
Luxury Hotels in Agra, India
DoubleTree by Hilton Agra – This luxurious hotel will allow you to enjoy Agra to the fullest. It offers a great gastronomic choice including restaurants and a 24 hour bar.
The Oberoi Amarvilas Agra – One of the most luxurious hotels of India. Located at a walking distance from the Taj Mahal.
Cost of Travel in India
India remains one of the cheapest destinations to travel in the world and Agra is no exception. Even being one of the most touristy cities in the country, overall travel costs in Agra are quite low and comparable to other very affordable destinations in Asia like Nepal or Vietnam.
Like most of India, Agra is a budget traveler's dream, but those who like a bit of luxury can find that here as well. It is standard practice all over India to charge a higher entrance fee to foreigners. This theoretically gives locals a chance to visit and appreciate their country's monuments. But foreigners still pay a very reasonable price.
Entrance to the Taj Mahal for foreigners is around 10 USD. Note that the Taj Mahal is closed on Fridays to anyone who is not going for Friday prayers. You can check the Taj Mahal opening hours here.
There are restaurants in the city ranging from cheap street food to more expensive hotel fare. The quality of food can vary, but for the most part, no matter what price you pay, you will get an excellent Indian meal. If you order from a western menu, you will pay more and the quality of food will not be as good. Stick with the gorgeous local cuisine and you will spend less and enjoy more.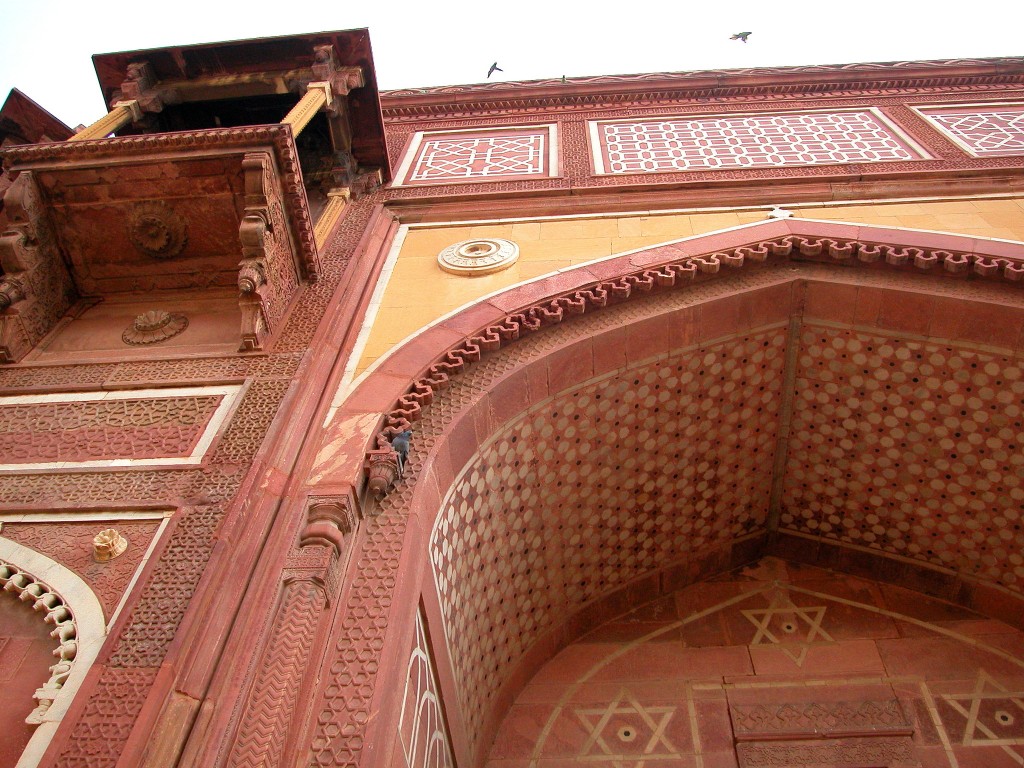 Best Months to Visit India
November through February are the coolest months to visit, but sights can be crowded. September and October are still hot, but the monsoon rains have dissipated for the most part and there are fewer tourists. March and April are optimal because the rains are gone and the summer heat has yet to arrive.
Avoid April, May, and June when the monsoons are at their heaviest.
Other resources to travel in South Asia
If you traveling to India and beyond, you might want to check some of our other guides to the region. Check where to stay in Colombo, Sri Lanka, and the best places to stay in Yangon, Myanmar.