In this post we will analyze the best places to stay in Arrecife, Lanzarote. It also features cost of travel and best months to visit this beautiful island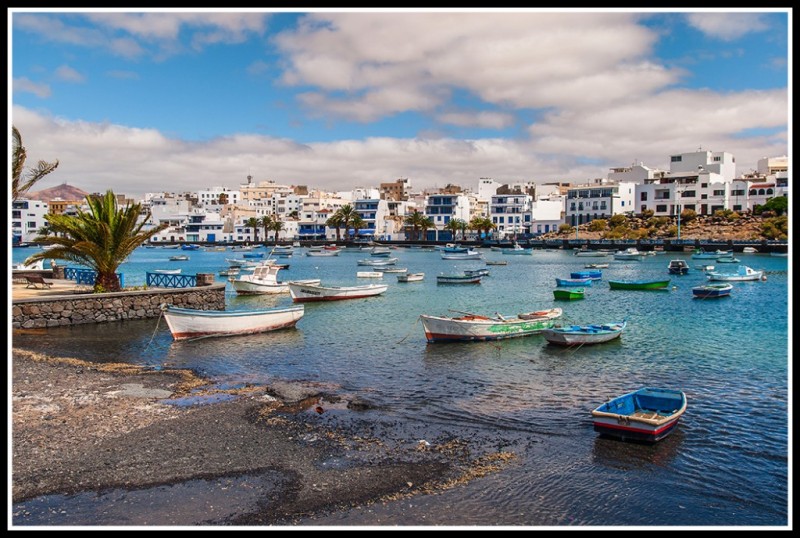 Arrecife is the capital of Lanzarote in the Canary Islands. As an island city, it only has a population of under 56,000 and depends on tourists to survive.
Tourism in Arrecife: Overview
Arrecife is a mixture of feeling quite touristy in some parts and very traditionally Spanish in others. Much of it is like a picturesque fishing village rather than a busy metropolis. There is a harbour full of small rowing boats, one of Lanzarote's longest beaches and beautiful turquoise waters.
This is also one of the best areas on the island for shopping. As the only city on the island, it has a much more developed high street and more local shops and chains than stalls and tourist shops. Other attractions include, the Castillo de San Gabriel, Iglesia de San Gines church and the Museum of contemporary art in the Castillo de San Jose.
Click here to check accommodation options in Arrecife on Booking.com
Cost of Travel in Arrecife, Lanzarote
Much of the city is walkable. However, if you are travelling into Arrecife from other parts of the island, there is a regular bus service, local taxis and, car hire services. These are all relatively cheap. There is also no train service on Lanzarote.
From further afield, Arrecife has the islands only airport, which connects it to the rest of Europe. It also has ferries arriving from the other Canary Islands and mainland Spain.
Even if Lanzarote has a high influx of tourists year-round, it is still relatively affordable. With around 80 euros a day per person you can enjoy the island without any major budget limitations.
Best Months to Visit Arrecife, Lanzarote
The weather doesn't come into play too much when deciding when to go to Arrecife. Lanzarote is located further south than mainland Spain and is actually nearer to the coast of Africa. This means that it has a Winter temperature of around 17 degrees and a Summer temperature of around 25 degrees.
For a leisurely holiday, you may want to avoid major school holidays. The island attracts many European tourists and has a lot of timeshare properties.
Lanzarote has many local festivals that may influence when you decide to go. January has the traditional Spanish holiday of Three Kings Day, officially when Spanish children receive their Christmas presents. February and March have Carnival. April has the holy week of Easter. And specifically in Arrecife, is the Festival of San Gines, the city's patron saint, which takes place for a week in August.
Best Places to stay in Arrecife, Lanzarote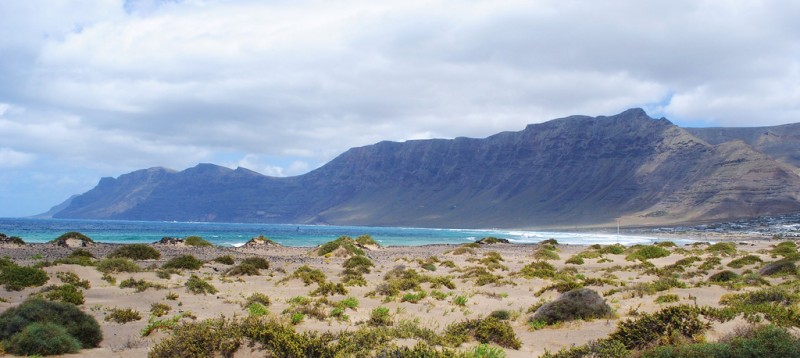 Playa del Reducto
This is the beach that runs along most of the Arrecife front. There are many hotels around here. It is very picturesque and a good area for walking whilst not being as touristy as many of Lanzarote's beach fronts are.
Click here to check accommodation options in Lanzarote on Booking.com
La Marina
Slightly further up the coast, the Marina has some other hotels and is closer to the high street for shopping. This is a more built up area of the city and is more touristy than the beach district. However, it does provide more options for eating at a closer distance.
Lanzarote Airport
If you are coming to Lanzarote but don't want to stay in Arrecife, you can consider the surrounding area to the Lanzarote airport. The town of Playa Honda is quaint and situated between Arrecife and the Lanzarote airport.
Click here to check accommodation options in Playa Honda on Booking.com