Where to stay in Bologna? Let's check the best places to stay in the capital of the Emilia-Romagna region and one of the most charming cities in Italy
Traveling is always an exciting experience. If Bologna is your next destiny, then you'll find this article very helpful to find the best places to stay in Bologna, this picturesque, beautiful Italian city.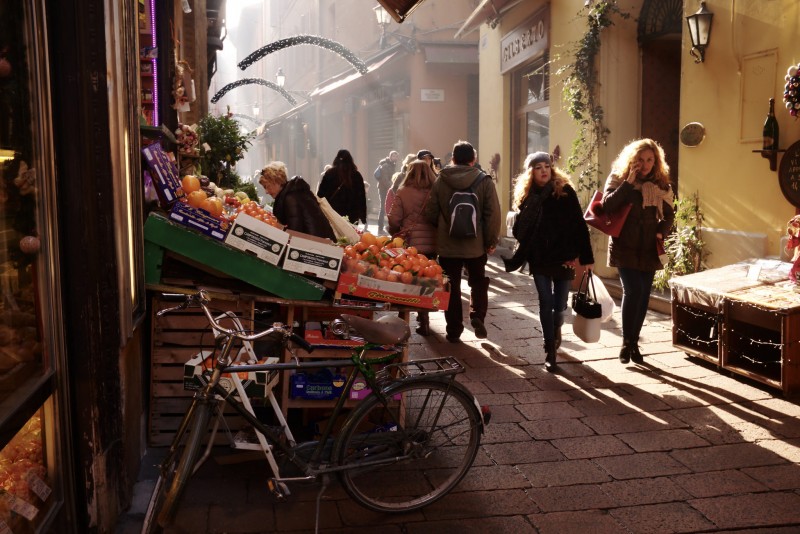 Italy is one of those countries where you'll have an amazing traveling experience regardless of the city you're going to visit. However, staying in the right place is essential for you to enjoy a historical city such as Bologna. You'll want to stay near to the most iconic sites.
Bologna is located at the north of Italy and it is the capital of Emilia-Romagna. This city is famous for its culture and its historical attractions. It is one of the most preserved cities in Italy and you'll find very ancient structures that are intact.
If you are travelling by bus in Europe, book your tickets using Flixbus and GoEuro
. If you are flying, compare and book tickets using Jetradar. For those using the train, buy train tickets on Trainline.
Tourism in Bologna: Overview
Bologna is a very ancient city that was founded by the Etruscans. It became a free city in 1112 and since then it developed palaces, churches, universities, fountains, and many other structures. All of them are perfectly preserved nowadays and they are the main sites for tourists.
Being a city with so many attractions, Bologna offers bus tours to visit all of them. However, you could perfectly buy a tourist map (or download it from the internet) and take a bus to every one of those sites. They are inside the city and you can perfectly access them by bus.
Bologna is also a very attractive city for students, since it has one of the oldest and greatest universities in the world. So, this is a great city where you can also find night life. At day, you can visit Piazza Maggiore, Basilica of St. Petronius, St. Stephen Basilica, and the Archeological Museum, and by night you can go to a bar or club to get a drink and have fun.
Best Places to Stay in Bologna
Most of Bologna's attractions are located in the center of the city. You can find some of its main sites very near to each other. For example, Piazza Maggiore, Neptune Fountain, Anthropologic Museum, St. Petronius, Palazzo dei Banchi, Morandi Museum, and many other interesting sites are very close, so you only have to find a great hotel near them that suits your needs and expectations when traveling.
The Quadrilatero
This is probably the best area to stay in Bologna. In Quadrilatero you will find the perfect combination between ancient history and the modern city. In this area you'll find museums, libraries, different piazzas, and palaces.
Also, Quadrilatero offers an extraordinary gastronomic experience. You will find in here the best Italian restaurants in the region of Emilia-Romagna, different cafes, and amazing trattorias. It is a very comfortable place to stay since you'll be at a walking distance from Piazza Maggiore, Palazzo Comunale, Basilica di San Petronio, and basically all the main sites you'll want to visit.
University of Bologna
The University of Bologna is actually the oldest in the world in continuous operation. Therefore, Bologna is a city for students. If you're traveling with the intention of knowing Bologna to its fullest, even by night, then area around the University of Bologna might be the best choice.
This area is a lively place day and night, with lots of youthful activities. You'll find great bars and restaurants without having to move too far from a hotel.
Depending on where you're staying, it is not as near to the center as the Quadrilatero area, but it is still pretty close to it. From certain areas you might even walk to the main sites, from other areas you'll have to take a bus, but you won't take longer than 10 minutes to arrive.
Piazza Maggiore
The Piazza Maggiore is the central square of Bologna. Apart from its unique medieval atmosphere its location is also one of the best areas to stay in the city. It is pretty close to the Quadrilatero area, and they are both just a short walk away from one another.
Budget Accommodation in Bologna – €
B&B Mercurio – a good value for the money bed and breakfast close to the Central Railway Station.
Reasonably Priced Accommodation in Bologna – €€
Hotel University – a reasonably priced hotel in the University quarter of Bologna.
Buonhotel – a refined hotel with a privileged location in the center of the city.
Art Hotel Orologio – an hotel with a great atmosphere close to the Piazza Maggiore, in one of the best areas of Bologna.
Luxurious Hotels in Bologna – €€€
Grand Hotel Majestic gia' Baglioni – one of the most luxurious hotels in Bologna, just a short walk to the Piazza Maggiore.
Cost of Travel in Bologna
Bologna is a big city in Italy, so traveling is not as cheap as other cities in Europe, though it's not among the most expensive ones either. If you're looking for a hotel with a great location and nice restaurants, then the costs will obviously be higher than usual. Also, you have to consider transportation (if needed) and nocturnal activities.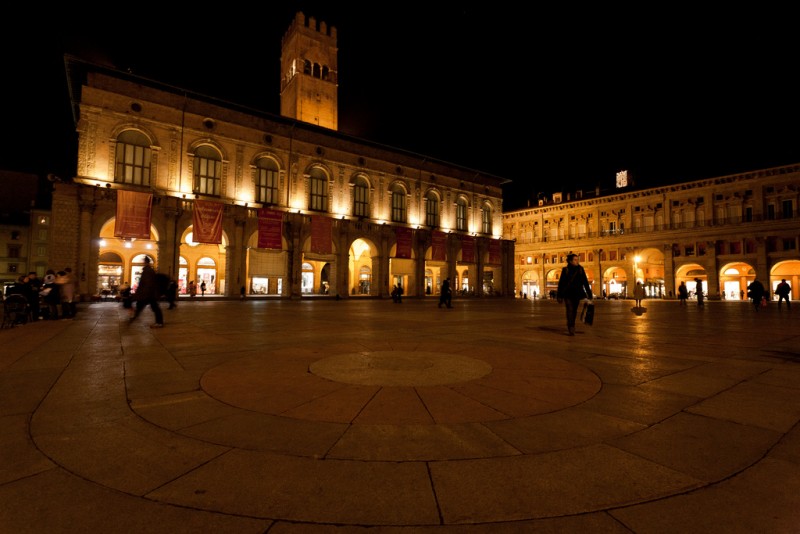 Overall, a stay in the city means spending about $150 per day per persn for average travelers, including hotel, food, and transportation. Hotel prices can vary greatly depending on the season. You can spend around $40 a day with food costs, including all three meals. If you choose to eat fast food, you could probably spend less than that. As for transportation, it is very affordable. When moving around in Bologna, you spend around $1.50 for a bus ride.
To get to Bologna you can take low-cost airlines. However, if you're already in Italy, it is probably cheaper to travel by train. The Bologna Centrale train station is very near to the city center, so you won't have to spend a lot more in a taxi to a hotel.
Best Months to Visit Emilia-Romagna
In summer, Bologna's weather can be very hot. Walking on the streets in such high temperatures might be very uncomfortable. In winter, the temperature might be low at times, and sightseeing might be unpleasant. The best seasons to go to Emilia-Romagna are spring and autumn.
Visiting Bologna in September and October is a great idea, but the best months to visit Bologna are actually March and April. In these months, the weather is perfect since winter is over, but summer has still not arrived. Plus, trees and flowers are blooming and the atmosphere in Bologna and Italy are charming.
Other Resources for Traveling in Italy
Are you planning to visit other Italian cities after your stay in Bologna? Check where to stay in Rome, and the best places to stay in Venezia (Venice).