Where to Stay in Crete? Discover the best locations to stay in one of most beautiful islands on the Mediterranean in this guide below
Check below our guide to the best places to stay in Crete, Greece. Our guide covers Heraklion, Chania, Rethmyno and also features a cost of travel analysis to this amazing island.
Crete is, undoubtedly, one of the most loved destinations for summer vacations in Europe. Its abundant sunlight and its majestic landscape help the island to be ranked as one of the most beautiful locations in the world.Imagine an island with Venetian historical sites and beaches so perfect that will leave you mesmerized. Crete is also the biggest island in Greece; it has its own history, culture and traditions.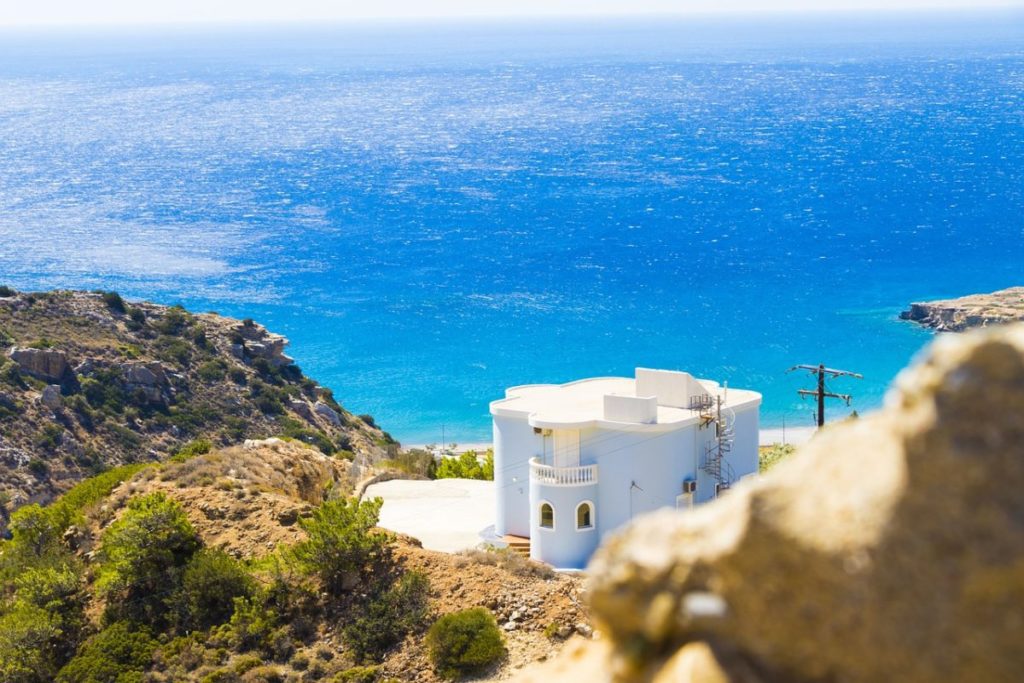 The island of Crete has three major cities and many villages. Many of the locals prefer Cretan living in villages, and enjoy a slow paced, stress free lifestyle. Hospitality and generosity is two characteristics that one will certainly experience when interacting with Cretan people.
Τhe real beauty of Crete is its compact, yet diverse environment. You can easily travel inside the island from the beach to enjoy a rich and interesting countryside landscape. Everything is nearby, regardless if you walk or drive..
Tourism in Crete: Overview
Crete receives a high amount of tourists, and it is easy to understand why. The island has a rich cultural heritage, a beautiful relief and obviously, its stunning shores on the Aegean Sea.
Crete was the center of great things like Minoan civilization, one of the first established in Europe. There are many remains of this culture in many locations in Crete. The second interesting historical aspect of Crete is the Venetian buildings and structures. The island was under Venetian rule for many years and it left a huge and important heritage in Crete.
You can get to Crete using two options. The first is by ferry and the second is flying. You can take the ferry from the Port of Piraeus (next to Athens) to Chania or Heraklion.
If you want to compare and book ferry tickets in Greece, check Direct Ferries..
For those flying directly to the island, it has two main airports, one in Chania and the other in Heraklion. Transports from those stations are really easy no matter where you want to go. Local buses are there in every arrival and are definitely helpful to get around the island.
If you want to compare and book flights to Greece, check Jetradar. Alternatively, you can book directly on Aegean Airlines, or Olympic Airways website.
Best Places to Stay in Crete
One of the best places to stay in the island is definitely Heraklion. Heraklion is the biggest city in Crete and also the location of the island's biggest airport. Heraklion is definitely the place the with the best infrastructure in Crete. If you want to enjoy the beach, Ammoudara is a great option, and its sandy beaches are definitely worth visiting.
Chania is probably the second best place to stay in the island. Just like Heraklion, it offers great transport connections, both by ferry and by plane. The old town of Crete is a pretty picturesque place and is a great place to stay if you want to enjoy the Cretan atmosphere. The city also offers a good variety of beaches and is a great place if you are coming for its nightlife.
Another excellent location to stay in Crete is Rethymno. Rethymno is 1.5h away from Heraklion and 1h from Chania. This cozy city of approximately 40.000 inhabitants is a great option if you want to spend a rather quaint and calm holiday while enjoying the beauty of the island.
Budget Accommodation in Crete
Kumba Hostel – a great budget option with dorm beds and rooms in Chania.
Pension Eva – a cozy option to stay in one of the best locations in Chania.
Reasonably Priced Accommodation in Crete
Fortezza Hotel – a great hotel in one of the best locations in Rethmyno.
Castello City Hotel – an excellent hotel in Heraklion, one of the best places to stay in Crete.
Luxurious Hotels in Crete
Ambassadors Residence Boutique Hotel – one of the most prestigious hotels in Crete, in Chania.
Scala de Faro – another luxurious hotel in Chania, in one of the best places to stay in Crete.
Cost of Travel in Crete
The cost of travel in the island depends on the period of the year, as it is a highly seasonal destination. Crete is very diverse and there are options for those looking for a budget holiday as well as an expensive travel experience.
Crete is overall considerably cheaper than most Western European destinations. Even in summer months a trip to the island will be cheaper than if you are visiting the coast of France or Italy.
Food is relatively inexpensive. You can get a gyros for as low as 3 euros, and a good meal is a mid range restaurant will usually cost around 15 euros.
As a general rule for Crete, the farther you go from the touristy spots in the center of Heraklion or Chania, the lower the prices tend to be.
When to Visit the Greek Islands
Crete is definitely worth visiting regardless of the season. Obviously the island gets busier during summer months, and has a much more relaxed atmosphere in winter.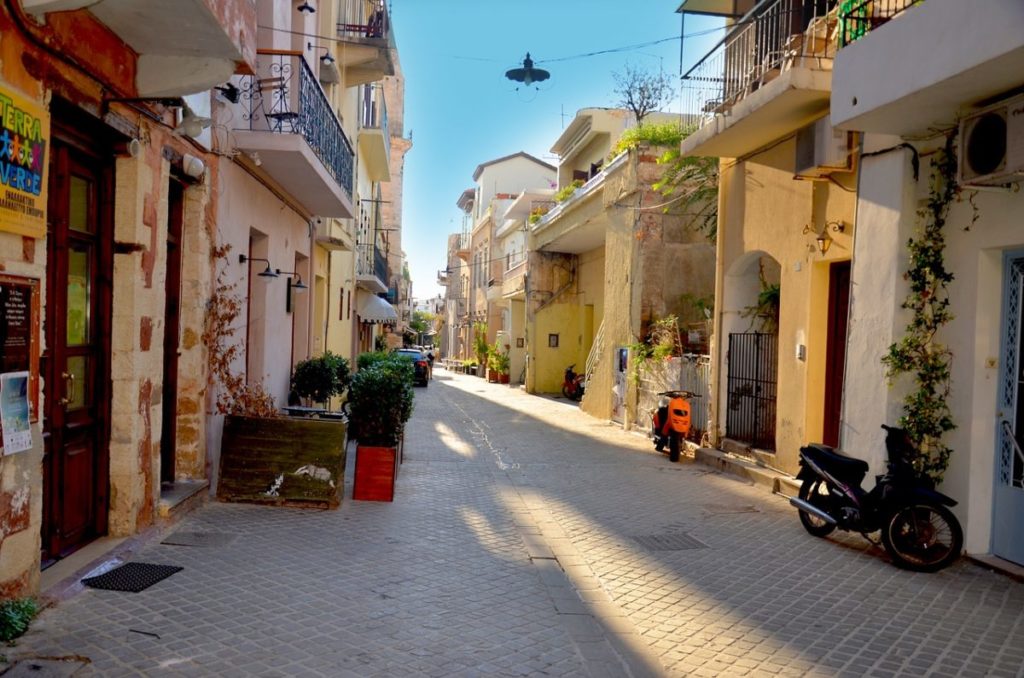 Visiting the Greek islands from May to late September is ideal if you want to enjoy the beaches to the fullest. The peak season follows the same trend as in the rest of Europe, with the busiest months being July and August. Coming during Spring or Early Autumn will give you an advantage, as you will avoid the crowds and still enjoy good weather and a nice water temperature on Cretan beaches.
Other Resources for Greece
If you are travelling to Greece you will certainly enjoy some of our other guides to the island. Check where to stay in Athens and the best places to stay in Corfu. Visit also our guides on how to travel from Athens to Thessaloniki and from Corfu to Saranda (Albania).
Are you planning a trip to Crete or have you already visited the island? Leave your thoughts in the comment box below.