The best places to stay in Dusseldorf are featured in this post, with information regarding travel budget and when to visit this wealthy German city
Let's analyze the best places to stay in Dusseldorf. Dusseldorf is one of the best cities in Germany for shopping, entertainment and also business.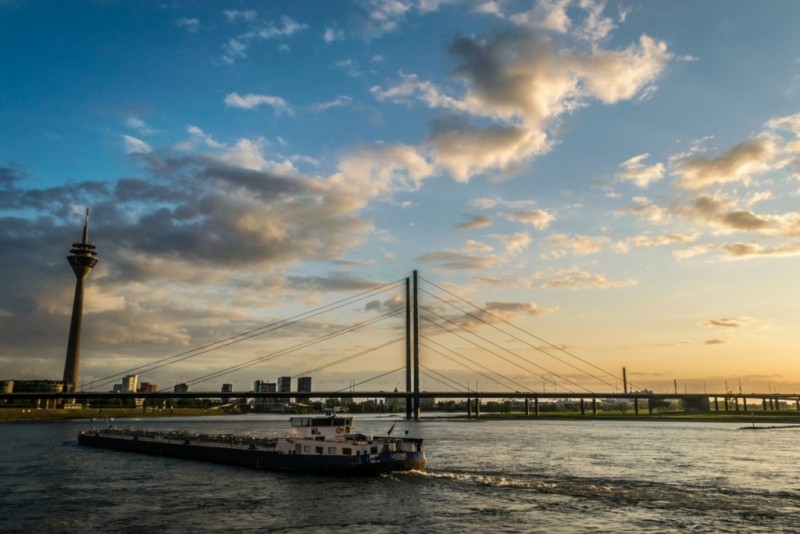 Dusseldorf is the capital city of a region of Germany, North Rhine-Westphalia. It's greater metropolitan area has over 11 Million people although the actual city has only just over 600,000 inhabitants.
Tourism in Dusseldorf: Overview
There are lots to see and do in this magical German city. The city is Germany's fashion capital. This trend took root in the city just after the Second World War.
Since fashion and brands usually go together, Dusseldorf is often chosen as a shopping destination. All year around, people love to go down the Konigsallee. This is the main shopping street and has boutiques of all the major Dusseldorf fashion labels. Making it very expensive but always worth a look around even if you don't buy anything.
Other attractions would be the Classic Remise Dusseldorf, a classic car museum that is rated as one of Dusseldorf's top attraction. It is a relatively new attraction, opened in an old tram depot in 2003. The Rhine Tower, with its astonishing views and revolving restaurant is another excellent attraction.
Others attractions include; Schloss Benrath, Burgplatz, Wildpark Dusseldorf, Kaiserswerth and the Neanderthal Museum.
Getting to this part of Germany is also pretty easy, and often affordable. Many low cost airlines operate to the city, which also has some direct intercontinental flights. If you are coming by train, Dusseldorf has a lot of direct connections to most cities in Germany and also to many European countries like Netherlands, Belgium and Poland. If you are traveling by train, check and book tickets on Trainline.
Best Places to stay in Dusseldorf
Most of Dusseldorf's hotels are on the East side of the river. An array of cheaper hotels are situated around the train station. This gives good transport links to the city and beyond and with the budget rates, you can make your trip go further. It can be a good option for a short weekend stay in the city.
At the higher rate end of the scale, you can stay in Dusseldorf near the Königsallee. This is considered the more fashionable and 'posh' end of town. Whilst there are some cheaper hotels in this area, you will find more expensive hotel chains in the vicinity. This area also gives good access to attractions in the area as it's very central.
Budget Accommodation in Dusseldorf – €
Hotel Rubin – an excellent choice in the Friedrichstadt district of Dusseldorf, just a short tram ride to the old town.
Altstadt Hotel St. Georg – a budget hotel right in the middle of Dusseldorf old town.
Reasonably Priced Accommodation in Dusseldorf – €€
Hotel Astoria – a great hotel in a calm and residential area, yet at close distance to the the main attractions of the city.
Hotel Sir & Lady Astor – a great hotel close to the Dusseldorf Main Railway Station.
Luxurious Hotels in Dusseldorf – €€€
Steigenberger Parkhotel Düsseldorf – an excellent luxurious hotel in the prestigious Königsallee shopping street.
Breidenbacher Hof, a Capella Hotel – another sumptuous refined hotel at the very heart of Dusseldorf.
Cost of Travel in Dusseldorf
Possibly the best way for tourists traveling to the city is to purchase a DusseldorfCard. These cards cost 19 Euros for a 3-day adult pass. With the pass, you can get into museums and attractions across the area, money off theatre tickets and tours and free unlimited travel on the public transport system.
The transport system offers a wide network of buses, trams and local trains. They give the city total coverage and excellent access.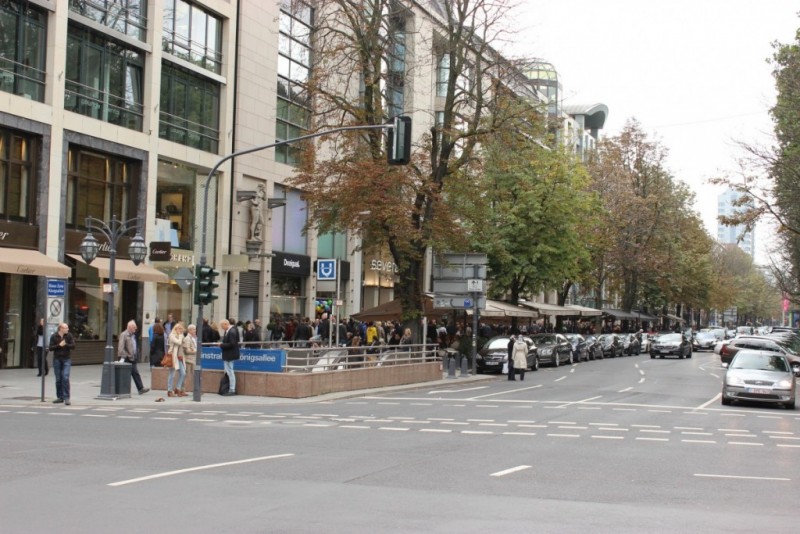 Accommodation in the city will be probably the steepest cost of your trip. Since Dusseldorf is also an extremely vivid businesss city, hotels tend to high occupation rate year-round.
Your travel budget will depend highly on the kind of your accommodation and activities you want in Dusseldorf. However, from 100 euros upwards you can enjoy this German city fairly well.
Best Months to Visit
The climate in Dusseldorf is similar to most of Germany with mild winters and warm summers. For dry weather, though, the best months to go are probably around Easter and certainly not in early Autumn. September is their wettest month by far.
Other things to consider in choosing a month to visit would be; Oktoberfest in September, Christmas time in November and December and Carnival in March. These are all times of great celebration in Germany as a whole.
The months of January and February are the coldest and temperatures often are below zero. However, it is the most affordable time of the year to visit the city.
Germany Travel Resources
If you are traveling to Germany, you might want to check some of our other guides to the country. Check the best places to stay in Frankfurt or our guide on the best places to stay in Munich. Alternatively, you can check our post on the cost of living in Cologne.