Where to Stay in Ho Chi Minh City? Let's find out more about the best areas to stay in the former Saigon, the most historic cities of Vietnam with delicious food and cheap prices
Planning on travelling to Vietnam? Check out the best places to stay in Ho Chi Minh City, which is one of the most affordable and more lively cities in Southeast Asia.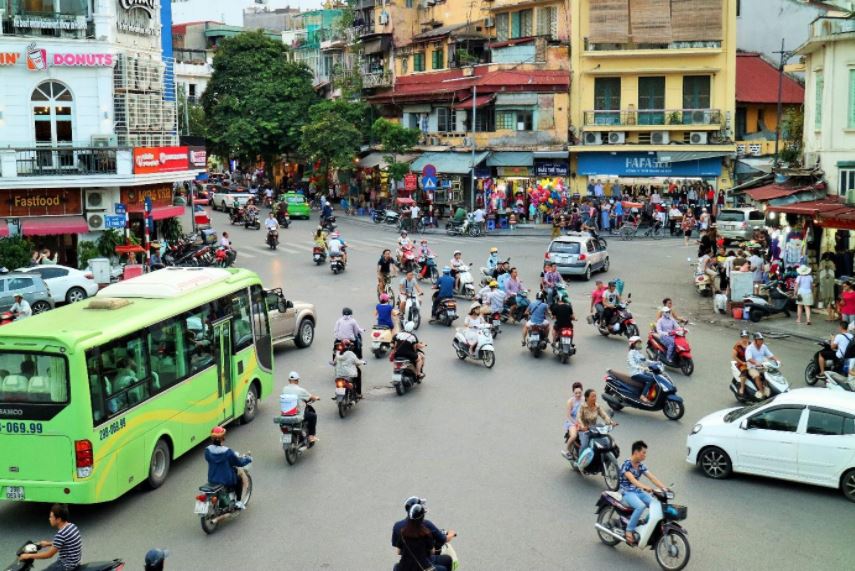 Tourism in Ho Chi Minh
Ho Chi Minh City (Thành phố Hồ Chí Minh), or former Saigon is the biggest city in Vietnam and one of the places you should definitely visit in the country. It was named after the former revolutionary leader Ho Chi Minh, who is still popular amongst Vietnamese people for his efforts in the independence of Vietnam.
While Hanoi is the capital of the country, Ho Chi Minh is also a metropolis and has a lot to offer as well. Despite its size and chaotic transit, Saigon residents are really friendly. A mixture of old French colonial buildings and new buildings create a peculiar atmosphere in the city centre. Many of its buildings reflect country's history, especially the Vietnam War, can be found here.
You can easily walk around Ho Chi Minh, as the city is also quite safe. Walking is also a good option for other reasons, regarding the heavy traffic in town.
The food in Ho Chi Minh is probably the most delicious food you'll find in Southeast Asia. Some of the most famous local dishes are Banh Mi (crusty baguette with either chicken, pork or duck with cucumbers, carrots and coriander) and Pho (noodle soup with beef or chicken broth with spring onions). Both of them are extremely cheap and widely available in Ho Chi Minh. Banh Mi costs around 30.000 Vietnamese Dong which is about $1.50 and Pho can cost between 20.000 to 40.000 Vietnamese Dong which is around $1 to $2.
Best Places to Stay in Ho Chi Minh
It is important to consider that Ho Chi Minh is one of the biggest cities in Southeast Asia. It has a total of almost 8.5 million inhabitants and is therefore pretty spread out. Some of the best areas to stay in the city are the near the Ben Thanh Market, and also the Phan Ngu Lau street.
Ben Thanh Market
If you plan on staying only a few days in Ho Chi Minh, Ben Tanh is located in a central point of the city. The biggest train station in Ho Chi Minh is in this area, which makes its location pretty convenient.
The Ben Thanh Market is located in District 1, the most popular area for tourists. The Ben Thanh Markets offer everything from food, clothes to souvenirs. Being close to almost all main tourist spots like museums and parks, is another advantage of the market area. There are many budget and mid-range hotels in the Ben Thanh Market area.
Cheap accommodations close to the Ben Thanh market's range from around $8 to $12 per night and mid-range hotels start at around $14 dollar per night. It's not the cheapest place to stay in Ho Chi Minh City, but one of the most convenient areas for travelers to explore tourist attractions in Saigon.
Phan Ngu Lau
Pham Ngu Lau is a popular area for backpackers in District 1 and the this street is often refered as "the backpacker street". There are a lot of restaurants and street food in this area. It's a quite busy area and the main reason for most backpackers to stay here is the closeness to bars and nightclubs.
It is similar to Khao San Road in Bangkok and not for those travellers, that are looking for a relaxed spot. There are many travel agencies in this area, offering cheap tours in Vietnam and neighboring Southeast Asian countries.
If you don't mind the party scene and the far distance to most tourist attractions, Phan Ngu Lau is the perfect money saving spot. Dorm beds start at around $5 per night and basic rooms in guesthouses at around $12 per night. Prices are subject to slightly changes depending on the season.
Budget Accommodation in Ho Chi Minh City
Happy Saigon Hostel – one of the best hostels in Ho Chi Minh City.
Saigon InnCrowd 2 – an affordable accommodation in the District 1, one of the best to stay in Ho Chi Minh City.
Reasonably Priced Accommodation in Ho Chi Minh City
Beautiful Saigon Boutique Hotel – a comfortable option close at a walking distance to the Ben Thanh Market.
Thien Hai Hotel – a cozy hotel in Ho Chi Minh's District 1, close to the Mariamma Temple.
Luxurious Hotels in Ho Chi Minh City
Pullman Saigon Centre – A sumptuous hotel at a short distance to the Ben Thanh Market, in one of the best areas to stay in Ho Chi Minh City.
The Myst Dong Khoi – An excellent luxurious hotel in the District 1 of Ho Chi Minh City.
Cost of Travel in Ho Chi Minh
Ho Chi Minh is a very affordable city, regardless of the district you choose. The easiest and fastest way of going around town is by motorbike taxi or walking, as the traffic is nothing short of crazy. Buses are reliable and taxis are also pretty affordable. If you're brave enough, you can travel around town renting a scooter.
If you are coming from the West, the obvious way to travel to Ho Chi Minh is by plane. Taxis from the airport to town are pretty affordable. The easiest and cheapest way of traveling around Vietnam is by bus. They even offer overnight sleeper buses for long distances. Those buses are not only comfortable but cheap as well.
Best Months to Visit Ho Chi Minh
Vietnam's climate has basically two seasons, one dry and one wet (although there are some climate variations in different regions). The good thing about Ho Chi Minh is, that it has mostly good weather year round. The best travel time is from December to April during the dry season.
March till May are the hottest months, which will make you sweat a lot while exploring Ho Chi Minh City. The rainy season is from May to November, but the sun still comes through. December has the lowest temperatures with around 16° C and is a good experience to celebrate Christmas and the New Year with the locals. There are a lot of colourful Christmas decoration all over the city.
Other Resources to Travel in Vietnam and Southeast Asia
If you are traveling to Vietnam Southeast Asia, you may want to read our other regional guides. Read our guide on where to stay in Da Nang, and the best places to stay in Hanoi.
Check also where to stay in Siem Reap and the best places to stay in Kuala Lumpur.