Where to Stay in Kiev? Check our below the best areas to stay explore in one of the most interesting cites in Eastern Europe
Ukraine is one of the cheapest destinations in Europe and its exciting capital offers great value for the money for its visitors. It is one of the most beautiful cities in the world, being divided in 10 districts. Let's analyze the best areas to stay in Kiev, featuring a cost of travel overview of the city.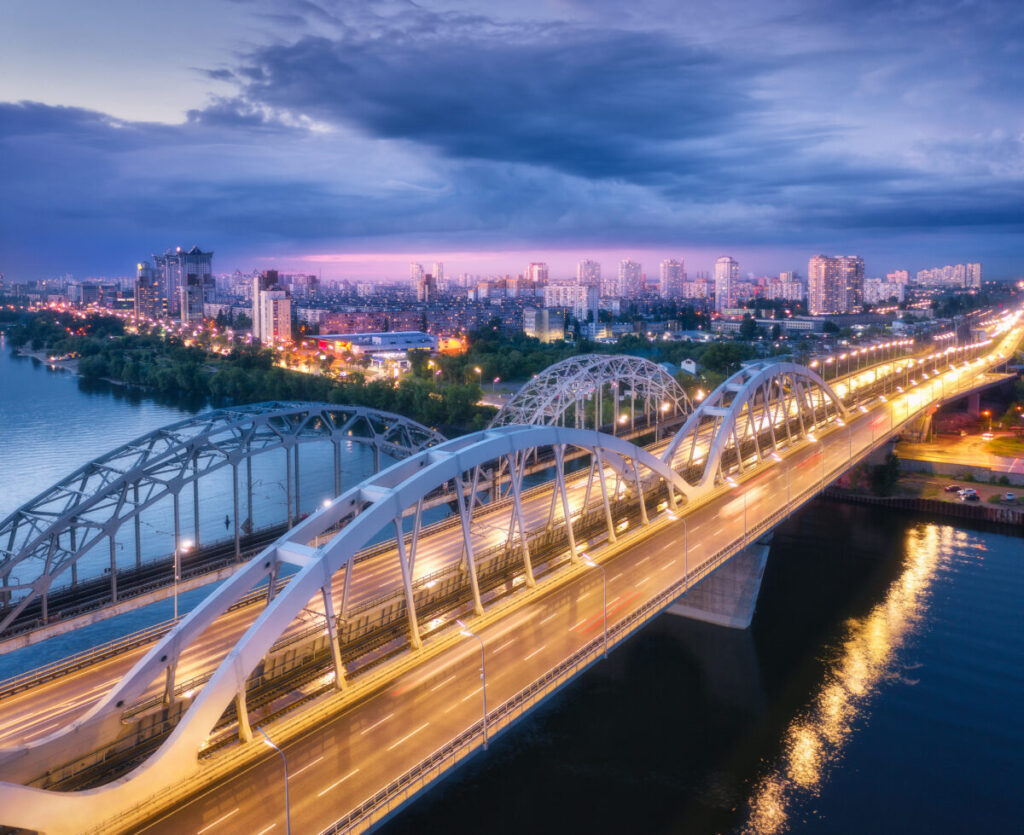 Tourism in Kyiv: Overview
Kiev or Kyiv is the capital of Ukraine and probably one of the most underrated cities in Europe. It offers high quality entertainment, amazing sights and plenty of culture for amazingly low prices. If you are looking for a bustling European experience without the price tag of Western European capitals, Kiev is great option.
The capital of Ukraine is becoming more and more accessible the past few years. Visiting Ukraine does not require a visa for most Western visitors, and even travelers from India or China can get a visa on Arrival. The city has two airports operating commercial flights, Kiev Zhuliany (IATA: IEV) and Boryspil International Airport (IATA: KBP). While Zhuliany offers more low cost airline connections, Boryspil is the largest in the country, offering a wide range of domestic and international flights to Kiyv.
If you are planning to travel to Ukraine, you can search fo flights to Kyiv on Jetradar to get the best fares available.
Despite the recent unfavorable economic situation in Ukraine, the capital remains a lively cosmopolitan city. As a large European capital, it attracts Ukrainians from all over the country as well as expats looking to boost their careers. Kiev is also famous for its relentless nightlife, with a prime selection of bars, restaurants and night clubs.
Best Places to Stay in Kiev, Ukraine
The Ukrainian capital offers accommodation prices for all budgets, from budget to luxurious hotels. Most of the action happens in the central area of the city, notably close to the Khreschatyk Street and the iconic Maidan Square. Another option, is the also very central and historic area of Podil.
If you are considering other locations, make sure you are near a metro station. Kiev has a pretty reliable metro system and it is pretty easy to get to the city center using one of the three lines currently in operation.
Khreshchatyk Street and Maidan Square
The Maidan Square is the most important landmark of Kiev and also the most central location the city. It has great transport connections, as well as a wide offer of attractions and entertainment in its vicinity. The Maidan Square was also had a leading role in the Ukrianian Revolution in 2014.
Right next to the Maidan Square you will find the Khreshchatyk Street. The Khreshchatyk Street is Kiev's most important street, and staying in its surroundings is an excellent idea. You will find here everything a visitor may need to enjoy Kiev, from restaurants to night clubs, and from souvenir shops to fashion brands stores.
Podil
The Podil neighborhood is one of the best to stay in Kiev for its locations and amenities. This area is situated in the lower part of central Kiev, on the banks of the River Dnieper. Apart from great transport links and many accommodation options, you will find a great variety of cafes, pubs, restaurants and other entertainment options in Podil.
Budget Accommodation in Kiev – €
Cloud 9 – a great hotel close to the Maidan Square in the city center.
Reasonably Priced Accommodation in Kiev – €€
ibis Kiev City Center – a great option with easy metro access in an excellent location.
Mackintosh Hotel – an excellent hotel in the Podil area, one of the best places to stay in Kiev.
Incognito Boutique Hotel – a reasonably priced hotel just a short walk to the Universitet Metro Station.
Luxurious Hotels in Kiev – €€€
Hyatt Regency Kiev – a luxurious hotel in Kiev, at a short distance to the Maidan Square.
Opera Hotel – a high-class option in an excellent location in Kiev.
Cost of Travel in Kiev
Kiev is one of the most affordable capitals in Europe and it is easy to understand why. Accommodation, transport and food are extremely inexpensive and you can enjoy the city to the max even if you have a limited budget.
Ukraine's capital has an advanced public transport infrastructure with metro, electric trains, buses, trams, trolleybuses and even a funicular. Prices for public transport are also very affordable, with a single metro ride costing just UAH 5 (roughly $ 0.20). Taxis are also very affordable when compared to European prices in general.
If you will travel not only in Kiev but also in other cities in Ukraine, you can rent a car in Kiev. Compare rental car prices on RentalCars.com.
As Ukraine also has a good railway network, you can also use fairly cheap trains to visit other cities in Ukraine from Kiev. You can book train tickets online for Ukrainian trains on on Tickets.ua.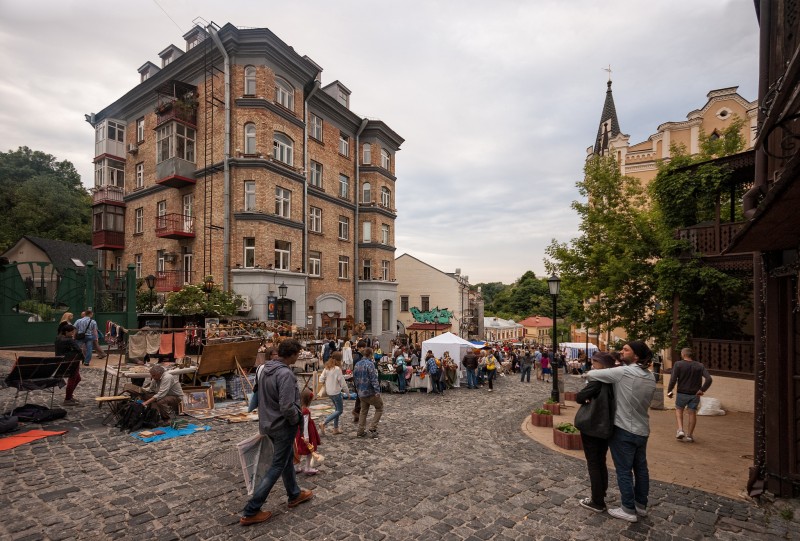 Food is also inexpensive in Kiev, as in Ukraine in general. You can get a good meal in an inexpensive bistro for as low as $5. Upper class restaurants are certainly more expensive, but a budget of $15-20 will allow take you to the finest of the Ukrainian cuisine.
Finally, you can expect to find various bargains when it comes to accommodation in Kiev. Hotels in Kiev are inexpensive compared to other Central and Eastern European capitals like Budapest, Warsaw and Moscow. Prices change depending on the season, and the first week of May and the summer months are usually more expensive than other months.
Best Time to Visit Kyiv
The best months to visit Kiev are from May to September. In the height of summer, the city's weather is usually quite comfortable, with occasionally hot weeks. Swimming and fishing on the River Dnieper might be a good option if you are adventurous.
Spring and early Autumn can also be a good option, with usually good weather for outdoor activities. The Autumn leaves give an incredible beautiful atmosphere to Kiev, with its yellow and orange bucolic tones all over the city.
Other Resources to Travel in Eastern Europe
If you are traveling to other cities in Ukraine or in Eastern Europe you may want to check some of our other guides. Check where to stay in Lviv and the best areas to stay in Minsk for more information.