The best places to stay in Lima are ideal for anyone willing to have a great experience in the Peruvian capital, both as a tourist or a business visitor
Peru is one of the most interesting and fastest growing countries in South America. If you are starting your trip in its capital, the best places to stay in Lima are welcoming districts for visitors, regardless of their travel purposes.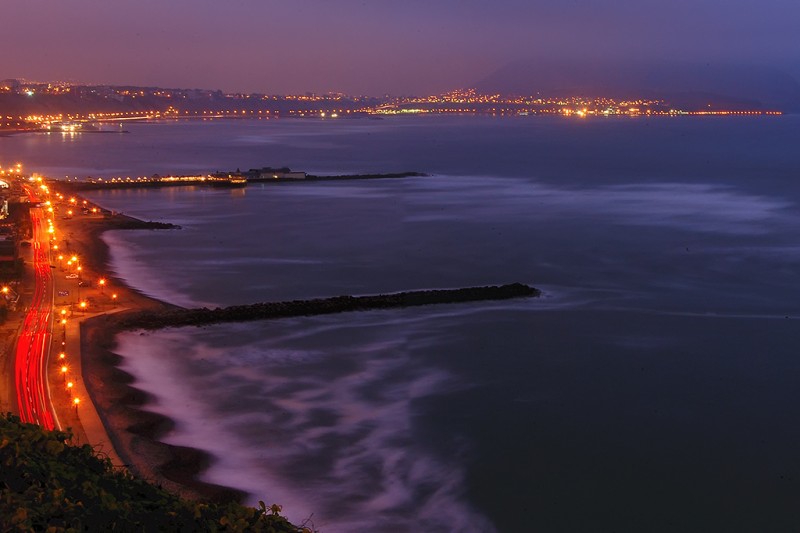 Learn more below and choose where to stay in Lima according to your needs:
Tourism in Lima: Overview
Lima is one of the biggest cities in South America, and it also has a lot to offers for its visitors. Apart from having one of the most pleasant climates in the South American continent, Lima is easily accessible. The Jorge Chávez International Airport has flights to most capitals in South America, as well as direct routes to North America and South America.
The capital of Peru is also a friendly city and a great starting point for a South American tour. It is especially a good starting point if you are coming to visit Cusco and Machu Picchu, as the ancient Inca capital has much less international flights than Lima.
Best Places to Stay in Lima
Miraflores
The district of Miraflores is probably the best place to stay in Lima. It is one of the safest districts in the city, and is a coastal district if you want to stay near the Ocean.
You can enjoy the seaside at the Miraflores boardwalk, a long promenade following the beautiful cliffs next to the beach.
Budget Accommodation in Miraflores District, Lima
Passport – an excellent budget option in the Peruvian capital, very close to the Miraflores boardwalk.
Hostel Alpes Lima – a comfortable hostel close to the sea side, offering bike rentals to enjoy the best area to stay in Lima.
Reasonably Priced Accommodation in Miraflores District, Lima
The Lighthouse Bed and Breakfast – a great Bed and Breakfast, located a just short walk to the seaside.
Casa Wayra B&B Miraflores – another excellent Bed and Breakfast, featuring a peaceful terrace and garden for a pleasant and enjoyable stay.
Tierra Viva Miraflores Larco – a reasonably priced option in the Miraflores district, offering a great breakfast.
Luxurious Hotels in Miraflores District, Lima
Casa Andina Private Collection Miraflores – one of the most sumptuous hotels in the city, close to the Kennedy Park in the Miraflores district.
Belmond Miraflores Park – a great luxurious option in the Miraflores district. This hotel features and outdoor pool with a beautiful view to the ocean.
Historic Center
The Historic Center (Centro Historico de Lima) is a great area if you like architecture and history. The area around the Plaza Mayor de Lima is certainly the best if you want to stay in the Historic Center of Lima.
San Isidro
San Isidro is north from the Miraflores district, and is probably the best option if you are coming to Lima on a business trip. The area of San Isidro has also a great geographical location, as it sits between Miraflores and the historic center.
Barranco
Barranco is probably one the best option if you want to enjoy the nightlife of the city. This district has some of the most renowned bars among tourists and locals.
Cost of Travel in Lima, Peru
The cost of traveling in the city in pretty much the average for South American capitals. Peru is indeed more expensive then its neighbor Bolivia, but slightly cheaper than Chile and Colombia.
The transport costs in Peru are quite affordable but taxis are more expensive than the average for South America. Public transport prices however, are below the average for the region. If you are traveling from Lima to other cities in Peru, you should probably consider flying. Peru itself is quite big as traveling by land can take hours or even days, depending on your destination.
Food in Peru is widely available, cheap and delicious. Lima is in fact known as one of the best cities in South America for eateries, and one should definitely taste its local dishes.
Among them, I would recommend Cuy (guinea pig meat) and Ceviche, probably the most iconic Peruvian seafood dish.
Lima is a pretty big city, and there are accommodation offers for all types of travelers. If you are on a budget, it will be quite easy to find double rooms for less than 20$ a night.
The Peruvian capital also has a good offer of reasonably prices accommodation, as well as luxurious and business hotels.
Best Months to Visit Lima, Peru
Lima has one of the most pleasant and stable climates in South America. Lima's climate falls into the mild desert climate denomination, with little rainfall. The influence of the Pacific Ocean helps to maintain the climate in Lima mild. It is rarely too cold or too hot in city, however the weather is slightly cooler between June to September.
One should avoid public holidays in Peru, as they tend to attract more visitors to the capital. Unlike Machu Picchu, the influx of tourists has a much lower impact in the city life of the capital.
Other Resources to Traveling in South America
If you traveling in South America beyond Peru you may want to check our guides to the region. Check where to stay in Sao Paulo and the best places to stay in Buenos Aires.