Where to stay in Los Angeles? Find out to the best places to stay in Los Angeles, the capital of cinema and entertainment
If you are interested in finding the best places to stay in Los Angeles, you've found the right guide. Los Angeles is a bustling Southern California city that is famous for its entertainment industry. Los Angeles has multiple neighborhoods and choosing where to stay is essential for a nice trip to this iconic city.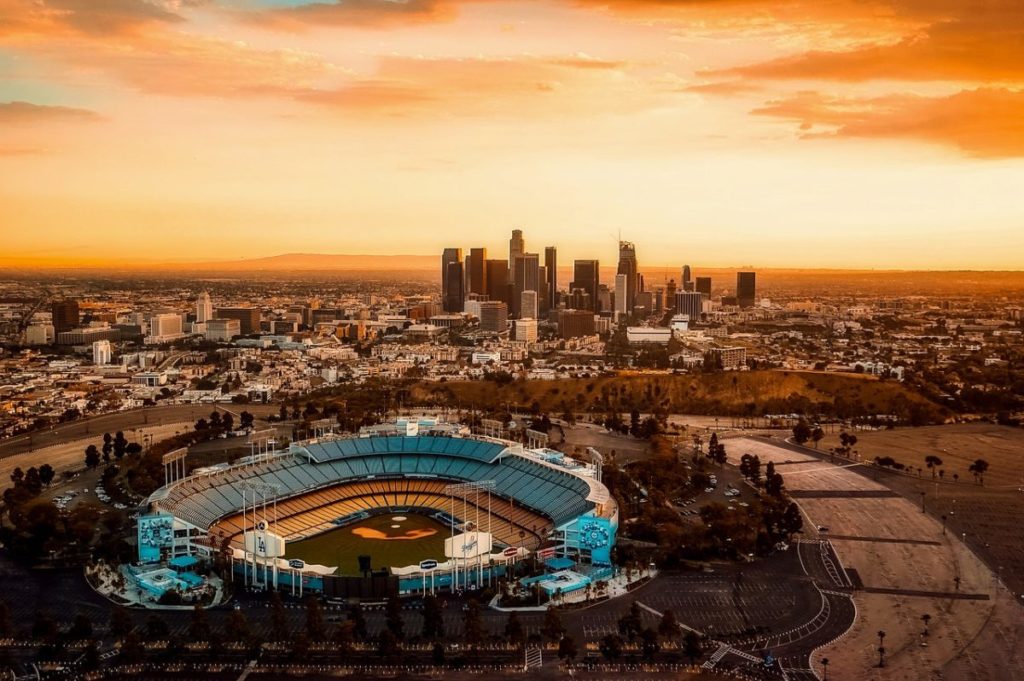 The biggest city in California is a diverse cosmopolitan city with entertainment and innovation at its heart. In this article you will find tips to gain the best experience in LA and explore all that this infamous city has to offer.
Tourism in Los Angeles: Overview
Los Angeles is the second most populous city in the United States, coming after New York City. In 1771 it began under the rule of Spanish Missions, starting as a small pueblo. In 1821 the city and its territory fell under Mexican rule until the Mexican-American in 1847. After 1847, the city was under the influence of American rule and culture and in 1910 Hollywood merged into Los Angeles, helping to create the iconic city as it is today. The city itself has an impressive landscape that is close both beaches and mountains.
The best ways to get around the city are by walking or taking a car. The city extremely spread out and is notorious for traffic. If you want to explore different areas of the city, a car or other motorized transport will be necessary. Walking can be a great way to travel once you have pinpointed a specific area you would like to explore, such as Rodeo Drive.
Los Angeles is mostly a safe city, but it is busy and bustling. There are lots of people in the city and there are many different places to explore. The entertainment industry draws many tourists who are hoping to catch a glimpse of their on-screen idols.
The main airport serving the city is the Los Angeles International Airport, or commonly called LAX, is more southerly located in the city. You can easily get transportation from the airport to your accommodations. Los Angeles is a major hub with both domestic and international flights. Many airlines will have decent prices or deals on tickets because of the numerous flights available.
If you are flying to California compare and book flights using Jetradar.
Best Places to Stay in Los Angeles, California
Los Angeles is a large city that is very spread out. There are numerous neighborhoods that all draw their fair share of tourists. Some of the best places to stay are the most iconic. Neighborhoods like Beverly Hills, Hollywood, Malibu, and Venice are popular choices.
Below, we will analyze the city and some of the sections within the city that are the best places to stay.
Beverly Hills
The area known as Beverly Hills is the infamous city within Los Angeles that creates some of the iconic images of the city. Beverly Hills is ingrained as the luxury and top-class neighborhood that is home to many Hollywood stars. It is in Beverly Hills you will find the infamous shopping location called Rodeo Drive. Beverly Hills will be an expensive place to stay, but you will be sure to find all the top offers of luxury. From the shopping to the dining and the accommodations, Beverly Hills will treat you like a special star.
Hollywood
Hollywood is most famously the home of the film industry in LA. In this area, you will find several historic film studios and it rests under the pristine white letters of the world-famous Hollywood sign. Hollywood is close to the Beverly Hills area, as well as Bel Air (another popular tourist destination).
Malibu
Malibu is a city that is on the West of LA and is beach front. Zuma Beach is a popular beach to visit. As well, the Malibu Lagoon State Beach is a popular surf spot. There are many celebrity homes that are weaved close to hiking trails. Malibu is a popular destination that downsizes the bustle of Beverly Hills, but still provides luxury. In Malibu, you can easily get first-class accommodation, dining, and shopping alongside beautiful locations to explore nature.
Venice
Venice is another beachfront destination option. It is famous for the Venice Beach Boardwalk, which is a great location for dining and shopping. Venice is extremely popular with tourists because it is a funky and energetic area. The streets are filled with beautiful murals and it is known for having some great food spots too. You can visit the well-known Venice Beach to have a fun filled day in the sun.
Budget Accommodation in Los Angeles, CA – $
Walk of Fame Hostel – a great hostel to stay in the Hollywood Boulevard, one of most prestigious areas in Los Angeles.
Reasonably Priced Accommodation in Los Angeles, CA – $$
Venice Breeze Suites – a great option with easy access to the beach in Venice, one of the best places to stay in Los Angeles.
Hotel Beverly Terrace – an excellent hotel in Beverly Hills, one of the best areas to stay in Los Angeles.
Best Western Plus Hollywood Hills Hotel – a great option to stay in Hollywood.
Luxurious Hotels in Los Angeles, CA – $$$
Beverly Wilshire, A Four Seasons Hotel – a superior hotel with easy access to the Rodeo Drive in Beverly Hills.
The Peninsula Beverly Hills – one of the most luxurious hotels in Beverly Hills.
Cost of Travel
Los Angeles is an expensive city in terms of daily budgets. Airfare can be a hit or miss on how expensive it will be. If you are looking for a star studded budget, $186 US dollars per day, per person will suffice for accommodation and food. The cost of activities has a wide range, but many are free. The beaches and shops are all free to be walked and enjoyed. The majority of public transportation in the city will cost about $2 per person, per trip.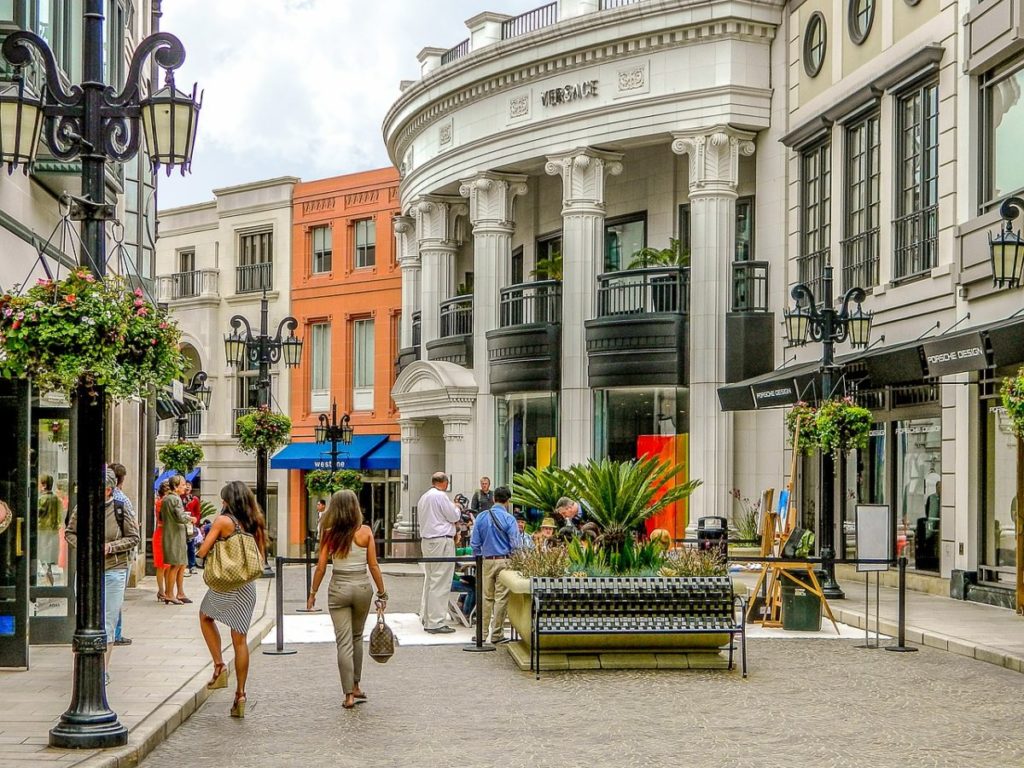 Best Months to Visit Los Angeles
Los Angeles has a fairly warm climate. In the summer, it normally does not get scorching hot and stays in the low 80 degrees Fahrenheit. In the winter, temperatures can drop to about 50 degrees Fahrenheit.
The most popular times to visit if you are looking to avoid crowds and polluted air is spring and fall. If you want a winter escape, Los Angeles may be a candidate for you because it normally does not see snow. Either season you choose, you will always find entertainment in Los Angeles.
Other Resources to Travel in the US
If you are traveling to other cities on the West Coast you will probably want to check some of our other guides to the United States. Check the best places to stay in San Francisco and where to stay in Seattle.
Are you already in California or visiting it soon? Leave your thoughts and questions in the comment box below.