The best places to stay in Luxembourg guide explains where to stay and when to visit this tiny European nation
Luxembourg is a beautiful small nation in the heart of Western Europe. The country is the only one in the world currently ruled by a Grand Duke. In this post we will list the best places to stay in Luxembourg for tourists and business visitors, with thorough information about each of these areas.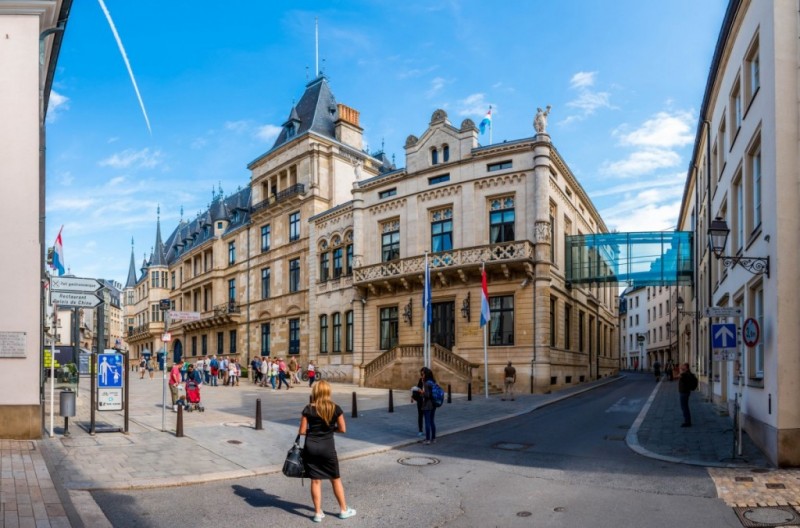 Tourism in Luxembourg: Overview
The Grand Duchy of Luxembourg is a tiny, landlocked country in Western Europe bordering Belgium, Germany and France. Despite its small size, it receives a relatively high number of visitors due to its geographical location and economic relevance.
Luxembourg is a great destination for a weekend getaway if you live in Europe, or for a short trip if you are visiting the old continent. The charming streets of its capital Luxembourg city are on the list of UNESCO World Heritage Sites, and is definitely worth a visit.
You can easily access Luxembourg by car or train from its neighboring countries. The Luxembourg Findel Airport has a good number of routes to most European big cities, however, there are very few flights to other continents. Low cost companies have a timid, yet important number of routes to the Luxembourg Airport.
Click here to check accommodation options near the Luxembourg Airport on Booking.com
Best Places to Stay in Luxembourg
Luxembourg city is probably the ideal place for a short stay in Luxembourg. The city itself is small and most attractions are at a walking distance from one another. There are two beautiful and pleasant quarters, which I consider the best places to stay in Luxembourg city: Ville Haute (Uewerstad), Gare (Garer Quartier).
Ville Haute is the most central quarter in Luxembourg, with beautiful architecture and a welcoming atmosphere. The Ville Haute quarter has a number of important buildings, including the Grand Ducal Palace, the official residence of the Grand Duke of Luxembourg, it is certainly one of the best areas to stay in Luxembourg.
Click here to check accommodation options in Ville Haute on Booking.com
The Gare quarter has its name from the Luxembourg Railway Station (Gare de Luxembourg). It has an ideal location if you arriving by train, with a great variety of hotels and restaurants in this area.
It is the best area to stay in Luxembourg for train travelers, but also at a walking distance to the Ville Haute.
Click here to check accommodation options in the Gare quarter on Booking.com
For budget travelers coming to Luxembourg for a day trip, there are some rather good options to stay outside Luxembourg. The cities of Trier (Germany) and Metz (France) and also Liege (Belgium) offer a great accommodation options, often at lower prices.
The countryside of Luxembourg also offers beautiful landscapes and pleasant towns. Esch-sur-Alzette is probably a good choice to visit, especially if you are traveling by car.
Budget Accommodation in Luxembourg
Youth Hostel Luxembourg City – probably the best budget accommodation in Luxembourg, at a walking distance to Place d'Armes.
Reasonably Priced Accommodation in Luxembourg
Park Inn by Radisson Luxembourg City – just a short walk to the Luxembourg Railway Station, this property is ideal if you visiting the country by train.
Hotel Empire – Situated in the Gare Quarter, this hotel is at a walking distance to the most attractions in the city.
Luxurious Hotels in Luxembourg
Hotel Le Place d'Armes – a luxurious hotel located in the very center of Luxembourg, close to the Place d'Armes and the Notre-Dame Cathedral.
Hotel Le Royal – a sumptuous hotel, located in one of the most prestigious areas of Luxembourg.
Cost of Travel in Luxembourg
Luxembourg has one of the highest minimum salaries and standards of living in the world. A number of important multinational companies have headquarters in Luxembourg, attracting a high number of business visitors. All these aspects influence the cost of travel in the country, which is pretty high.
One can expect to spend from 100 to 200 € per day, depending on your choice of activities. If you have a tight budget, you will be looking at 50 € to cover food, accommodation and also transport costs.
Best Months to Visit Luxembourg
Luxembourg's climate is oceanic, with four seasons and high precipitation. The winter in Luxembourg is less cold than most places in Europe, and summer are generally warm.
In general, Luxembourg has a pleasant climate year round, but other factors are important to consider. The country receives the biggest influx of tourist during summer, when prices go up. January and February are the cheapest months to visit the country, but the cold can be unpleasant at times. From March to June the temperature is mild and precipitation is rather low, especially when compared to autumn.