In this post we will analyze the best places to stay in Maastricht, a beautiful city in Southern Netherlands with typical Dutch architecture
If you are visiting this lovely dutch city, you will certainly make use of our guide to the best areas to stay in Maastricht, Netherlands.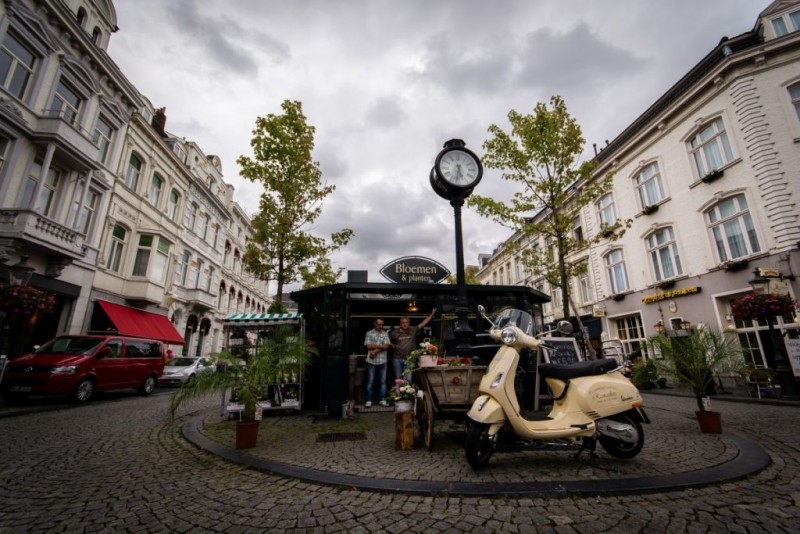 Streets of Maastricht. Photo by MaëlickMaastricht is a picturesque town right in the very South of the Netherlands, sandwiched between the Belgian and German borders. It may only have a population of under 200,000, but it still attracts tourists. It is also the capital city of the Dutch province of Limburg.
Tourism in Maastricht: Overview
The Dutch list 1677 different sights of interest in Maastricht. That is second only to Amsterdam. In fact, they are so proud of it that the entire town is a protected cityscape. The area has many sights such as cave systems, St Pietersburg Fort, Cellites Chapel, city walls and fortifications.
Aside from the advertised tourist attractions, Maastricht also has beautiful old streets and winding pathways. It is also located along the Meuse River and the area surrounding it is just as pretty. Within the Netherlands, the town is known for its rather lively and pretty squares.
Being in the Netherlands, there are certain areas to be found in Maastricht that people have come to expect. Located on the river are many boat cafes. These are the only places where people can acquire the Netherlands famous 'spice cakes'. There is also a thriving Red Light District and Blue movie industry.
Best Places to Stay in Maastricht
In addition to its events and architecture, Maastricht is also famous for its university. The city's university is one of the most international in the country, attracting students from all over the world to reside in the city.
Due to its relatively small population, the city is pretty compact, and the best area to stay is definitely the city center (Maastricht Binnenstad). You will be at the very heart of Maastricht with easy access to the best restaurants and bars.
The second option, if you want to have a more reserved stay, is the district of Wijck, on the right bank of the Meuse (Maas). This area is just a short walk to the city center, and has a great gastronomic options.
Cost of Travel in Maastricht
Much of Maastricht is within walking distance. However, if you require it, there is a local bus service and three train stations.
There is a very reasonably priced ticket for using the local buses. The OV-TourPas costs only 9.95 Euros. This includes an adult and up to two children on a single pass. The pass also lasts two days and allows passengers to travel all across the region, not just within Maastricht's town boundary.
Best Months to Visit Maastricht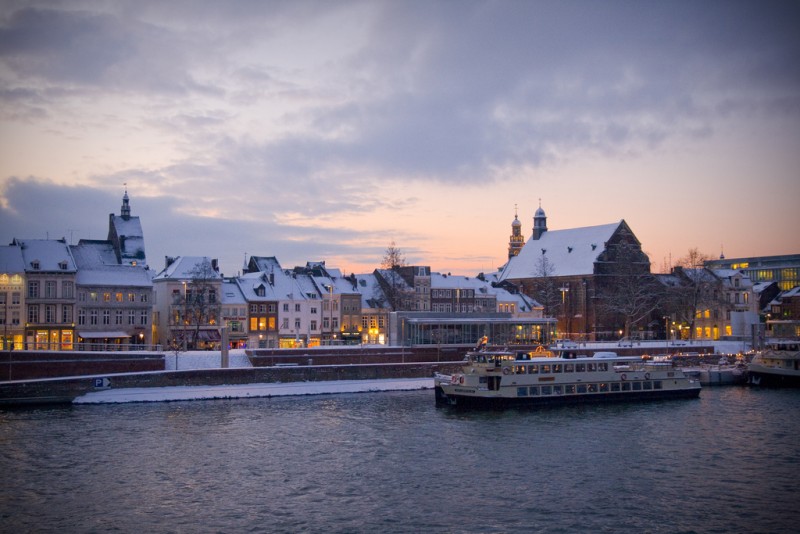 Maastricht hold many seasonal events. Like Germany, the Dutch put on large and extravagant Christmas celebrations and Maastricht is no different. There is a Christmas market and funfair that lasts through December and January.
Their other major event for the year is Carnival Season. Carnival starts in November with masquerade balls and events. It then culminates in a three-day festival at the end of February.
In terms of climate, June and July have the warmest and driest weather for visits to this town with it's mainly outdoor attractions. August is still warm but is a lot rainier. Winter temperatures vary between 1-6 degrees on average.
Other Resources for Traveling in Benelux
If you are visiting the Netherlands, Belgium and Luxembourg, you might want to check some of our other guides to the region.
Check where to stay in Brussels, and the best places to stay in Luxembourg. You can also check our guide to Bruges, Belgium.