Where to stay in Osaka? Check our guide to the best places to stay in one of the largest and most exciting cities in Japan
If you want to explore Japan beyond Tokyo in an amazing city for shopping and entertainment, staying in Osaka is definitely a great option. It is the second largest city in the country and hub in the region for anyone hoping to visit Kyoto, Nara and other nearby cities in record time.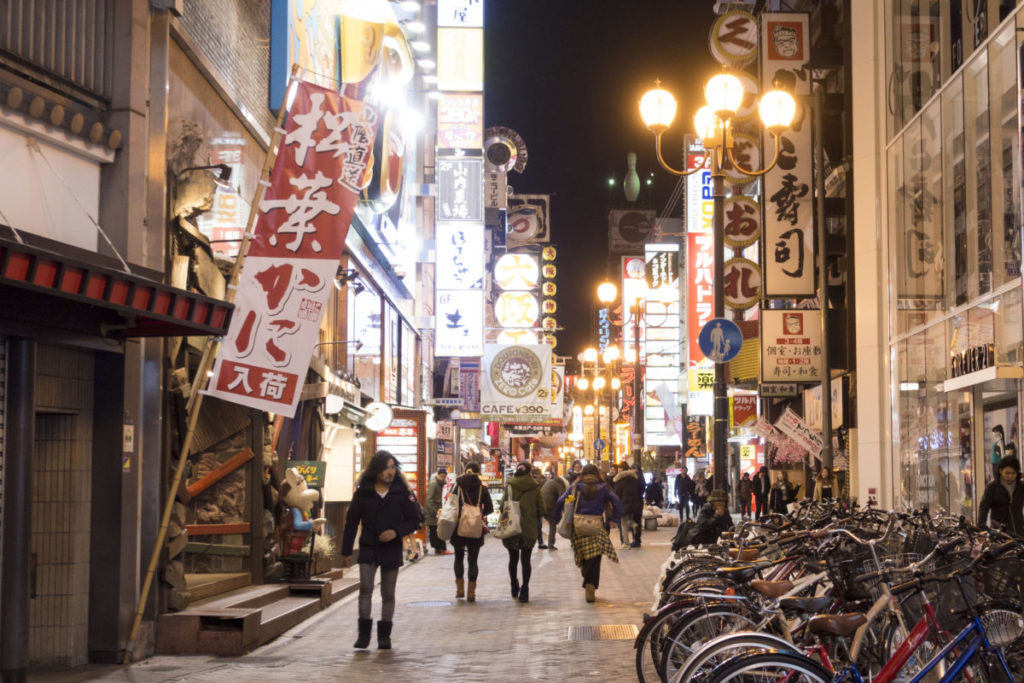 Tourism in Osaka: Overview
Osaka is one of the largest cities in Japan, and also one of the easiest to access. The city has excellent domestic and international connections, with both flights and the very efficient Japanese railway network. Apart from that, Osaka has a lot to offer in terms of entertainment and eateries. Finally, the city is also considerably more affordable than Tokyo.
If you are traveling from outside Japan, the best way to get to the city is flying. The Kansai International Airport is where most airlines fly, including budget airlines like Jetstar Japan, Peach Airlines and Vanilla Airlines. It also hosts domestic flights across Japan, making it easier for tourists to connect to other cities in Japan easily. The city is also served by the Itami Airport, which operates mostly domestic flights.
If you are flying to Japan you can find the cheapest flights on Jetradar. For those looking to rent a car in the country, check RentalCars.com.
Considered as the "nation's kitchen", Osaka is a foodie paradise as the city is host to many great restaurants offering traditional and modern Japanese cuisines, and also a good choice of international cuisine restaurants. It is also a major hub in the Kansai region, making it a perfect destination for anyone looking for great shopping and tourist destinations. Kids would also love visiting Osaka as it is the home to destinations such as Universal Studios Japan, HEP Five and the Osaka Aquarium Kaiyukan.
Where to Stay in Osaka?
Like other major cities in Japan, the city is divided into wards, more specifically 24 in the case of Osaka. They are all widely connected to one another by the city's train and road networks. Several companies handle the train network across Osaka and nearby areas with the Osaka Municipal Subway controlling its subway network.
Considering its vast expanse, choosing a convenient area will be quite useful for your stay in Osaka. Here are two of the best neighborhood in the city you could start your search for accommodations:
Namba, Minami
Located in the southern part of Central Osaka, Namba is where you can find some of Osaka's best entertainment, shopping and eating out. The Namba area has a wide variety of accommodation options, and is a walking distance to some of Osaka's most interesting sights.
From Namba you will have easy access to Dotonbori with its famous billboards, as well as the iconic Kuromon Ichiba Market. From Namba you can also easily reach Nipponbashi, with its famous Denden Town, a great place for shopping electronics in Osaka.
Umeda, Kita
The area of Umeda in another excellent option to stay in Osaka, especially if you are traveling by train. Umeda is located on the North of the city and is also the location of the JR Osaka Station, which offers excellent connections to a number of cities in Japan.
Apart from its great transport links the area also offers a good variety of eateries and great spots for shopping. In Umeda you will also find a good range of accommodation options.
Budget Accommodation in Osaka – $
Y's CABIN Osaka Namba – a great budget option in one of the best places to stay in the city.
Drop Inn Osaka – an affordable option to stay at walking distance to the Osaka Station.
Reasonably Priced Accommodation in Osaka – $$
Dotonbori Hotel – a reasonably priced hotel located close to Shinsaibashi and also with easy access to the Namba Station.
Super Hotel Namba Nipponbashi – a great hotel in one of best areas to stay in Osaka, with easy access to Dotonbori, Denden Town and the Namba Station.
Luxurious Hotels in Osaka – $$$
The Ritz-Carlton Osaka – a luxurious hotel in a great place to stay in Osaka, just a short walk to the JR Osaka Station.
Swissotel Nankai Osaka – an elegant and refined hotel in Namba, one of the best places to stay in Osaka.
Cost of Travel in Osaka
Considering Osaka's size and location, one cannot expect very affordable prices in this Japanese city. However, the city can be pretty affordable, especially if you compare it with Tokyo.
The biggest price difference between the capital and Osaka is certainly its accommodation prices. Eating out in this city is also more affordable than Tokyo, but not by much.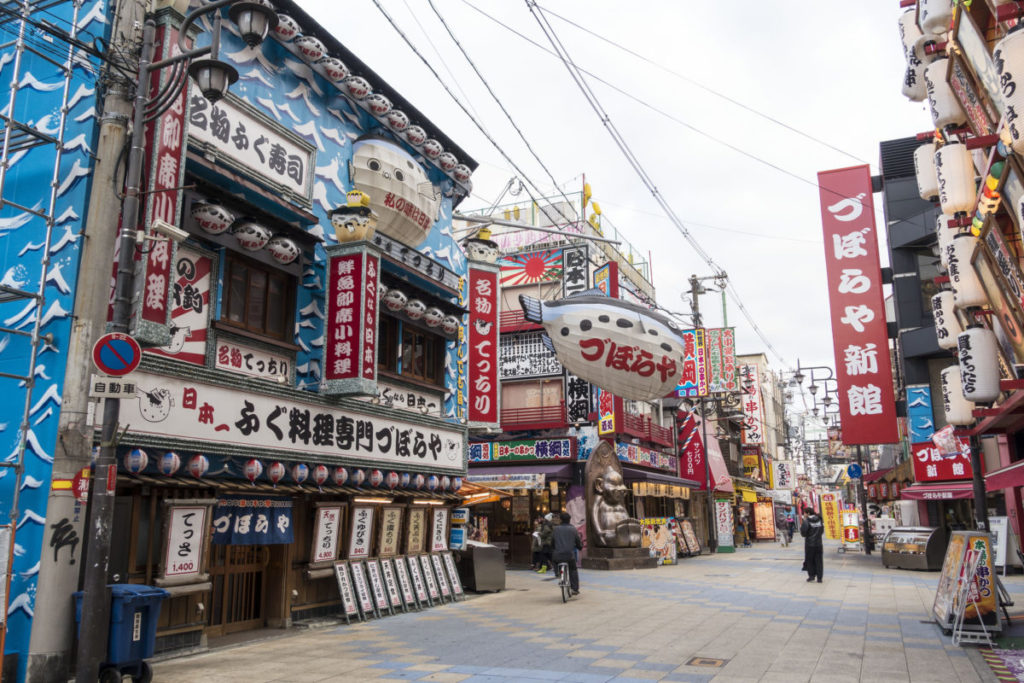 One can expect a budget of ¥ 10.000 per day per person to enjoy Osaka. However, that will certainly depend on your traveling lifestyle and shopping habits.
When to Visit Osaka
Hoping to visit Osaka in a nice climate and perfect scenery? The city's climate throughout the year is actually quite accommodating. Apart from a few excepts, the weather allows you to enjoy the city anytime of the year. However, if you want to enjoy it in a colorful scenery, visiting during Spring or Autumn is recommended.
If you plan to visit Osaka around Spring, April is the high season throughout Japan as tourists would be flock to see the cherry blossoms in full bloom. You should also bear in mind that finding accommodation is harder during this time of year. For that reason, it is advisable to organize your trip a considerable amount of time in advance.
If you are intending to stay away from the crowds and hope to save money on hotels, scheduling your Osaka trip in September is a good idea.
Other Resources for Traveling in Japan
Finally, If your are traveling to Japan beyond Osaka, check some of our other guides. Check the best places to stay in Tokyo and where to stay in Nagoya.