This article will provide you with information regarding the best areas to stay in Oslo and when to visit the Norwegian capital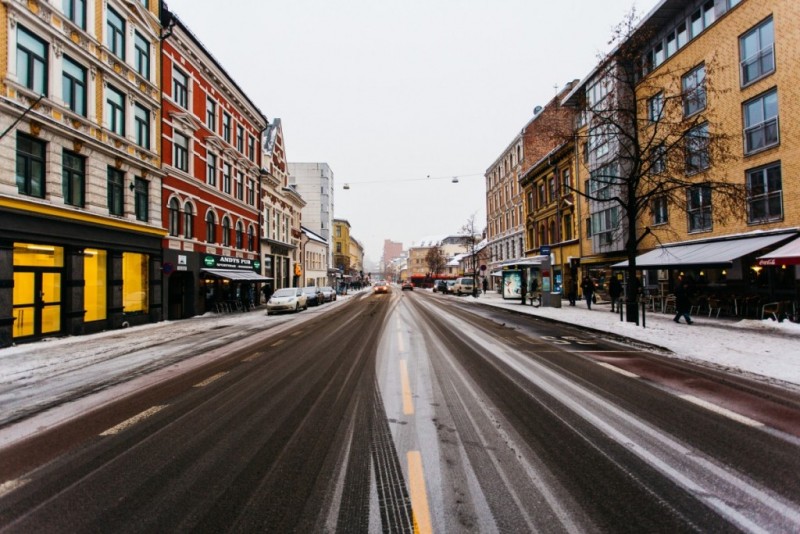 Oslo Streets. Photo by Leo Hidalgo
Oslo is a capital and largest city of Norway, a Scandinavian country famous because of its coastal fjords, mountains, and Northern lights. It is home to the world-class museums, galleries, beautiful colorful buildings, wooden houses and various green spaces.
Tourism in Oslo: Overview
Oslo is a city easily accessible from anywhere around the world. You can reach it by plane and there are three airports around the city, but be aware when you are booking your flights that you chose airport not too far from the center. You can also reach it by bus, train, car, boat and even a bike. For the past few years, Oslo became a real cycling city and there are even public bikes you can rent around the city.
Oslo is a living museum and there are so many attractions to see and activities to do. However, make sure you visit Akershus Fortress, Oslo Opera House, Ekebergparken Sculpture Park, Royal Palace & Slottsparken and Oslo National Museum. Also, Oslo is surrounded by beautiful islands and lakes, allowing the visitor to have a great time outside of its urban agglomeration.
Click here to check accommodation options near the Oslo Opera House on Booking.com
Cost of Travel in Oslo
Bear in mind that Norway is one of the most expensive countries in the world. If you want to spare few dollars better use your foot to get around. Make sure you research before visiting Oslo since there are some beautiful places to visit for free. For instance Botanical garden, Oslo City Museum, Film Museum, and Ekebergparken Sculpture Park are free of charge.
The average daily cost of staying in Oslo is around 120 € including food, accommodation, and transportation. If you are on a tight budget you will probably spend around 60 € per day. Apart from that, there are some cheaper areas of Oslo where you can buy Turkish and Middle Eastern eateries.
Best Months to Visit Oslo
The most important factor when deciding to visit Oslo is the weather. Although the weather in Oslo is considered to be fairly temperate, the winters are pretty cold, windy and snowy with short periods of daylight.
The best period for visiting is from June to August. The weather is clear, days are long and sunny and it is pleasant for all kinds of activities.
Best Places to Stay in Oslo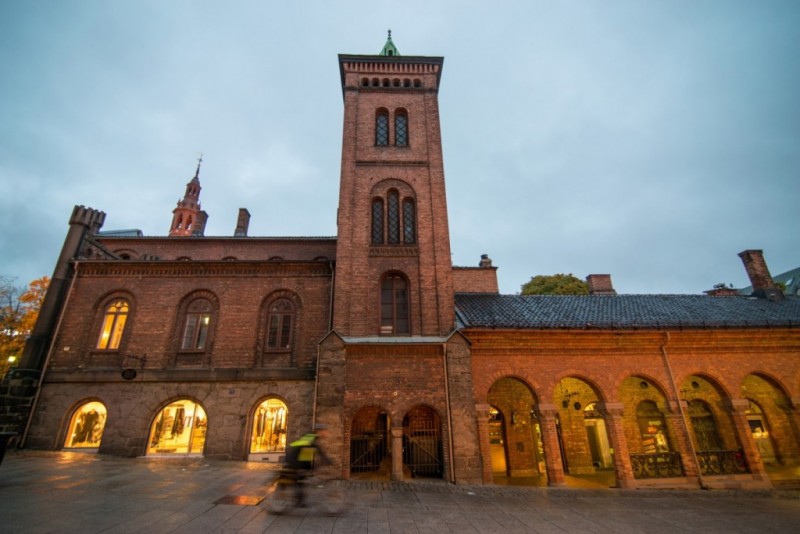 Most tourists prefer Karl Johans Gate and downtown for their stay in Oslo. It Oslo's main street and shopping area. This is a noisy and lively area, stretching from Parliament to the Palace with many shops and restaurants on the way. It is near sights and beautiful parks.
Click here to check accommodation options near the Karls Johans Gate on Booking.com
Frogner and Majorstuen are two residential areas located in the west part of the city and ideal for a pleasant stay in Oslo. It is a vibrant area with many restaurants, B&Bs and guesthouses, galleries, boutiques and lively nightlife . It is near to most of the tourist attractions and you can take lovely walks to Vigeland Sculpture Park. However, the area is considered as one of the most expensive and posh neighborhoods.
Click here to check accommodation options near the Vigeland Sculpture Park on Booking.com