This article will provide you with information regarding the best areas to stay in Oslo and when to visit the Norwegian capital
Are you visiting Norway and starting from its capital? Discover where to stay in Oslo, featuring a guide for travelers of all budgets.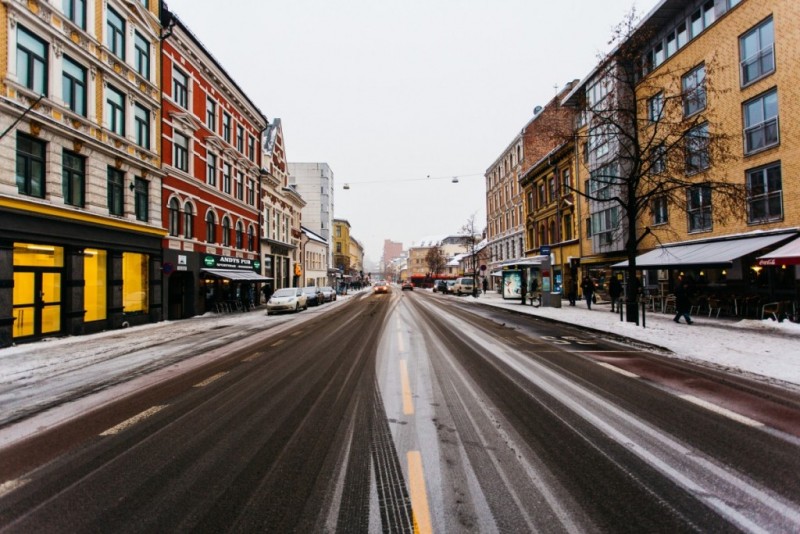 Norwegian Streets. Photo by Leo Hidalgo
Oslo is a capital and largest city of Norway, a Scandinavian country famous because of its coastal fjords, mountains, and Northern lights. It is home to the world-class museums, galleries, beautiful colorful buildings, wooden houses and various green spaces.
Tourism in Oslo: Overview
The capital of Norway is a city easily accessible from anywhere around the world. You can reach it by plane and there are three airports around the city, but be aware when you are booking your flights that you chose airport not too far from the center. You can also reach it by bus, train, car, boat and even a bike. For the past few years, Oslo became a real cycling city and there are even public bikes you can rent around the city.
Oslo is a living museum and there are so many attractions to see and activities to do. However, make sure you visit Akershus Fortress, Oslo Opera House, Ekebergparken Sculpture Park, Royal Palace & Slottsparken and Norway's National Museum. Also, Oslo is surrounded by beautiful islands and lakes, allowing the visitor to have a great time outside of its urban agglomeration.
Best Places to Stay in Oslo
Most tourists prefer Karl Johans Gate and downtown for their stay in Oslo. It Oslo's main street and shopping area. This is a noisy and lively area, stretching from Parliament to the Palace with many shops and restaurants on the way. It is near sights and beautiful parks.
Frogner and Majorstuen are two residential areas located in the west part of the city and ideal for a pleasant stay in the Norwegian capital. It is a vibrant area with many restaurants, B&Bs and guesthouses, galleries, boutiques and lively nightlife . It is near to most of the tourist attractions and you can take lovely walks to Vigeland Sculpture Park. However, the area is considered as one of the most expensive and posh neighborhoods.
Frogner
he Frogner area is one of the most popular neighborhoods in Oslo, Norway, and is known for its affluent residents, charming streets, and vibrant atmosphere. The area is located just west of the city center and is known for its impressive architecture, cultural landmarks, and green spaces. There are several reasons why Frogner is considered a great place to stay.
Firstly, the area is home to some of Oslo's most iconic attractions, such as the Vigeland Park. This vast park covers an area of 80 acres and features over 200 bronze, granite, and cast iron sculptures created by Gustav Vigeland. The park is also home to a museum, a café, and several walking trails, making it a great place for a leisurely stroll or picnic. Additionally, Frogner is home to the Frogner Manor House, a stunning neoclassical building that houses the Oslo City Museum.
Secondly, the Frogner area is an ideal location for shopping and dining. There are plenty of upscale boutiques, cafes, and restaurants to choose from, catering to a wide range of tastes and preferences. The area is particularly famous for its dining scene, with several Michelin-starred restaurants located within a few blocks of each other. From trendy coffee shops to high-end sushi bars, there is something for everyone in Frogner.
Majorstuen
Majorstuen is a vibrant and popular neighborhood in Oslo, located just west of the city center. It offers plenty of bars, cafes, restaurants, art galleries, theaters, and performance spaces, making it an excellent place for culture lovers.
Majorstuen is also known for its shopping streets, including the popular Bogstadveien, and its lively nightlife scene with several bars, clubs, and music venues. Additionally, the area has excellent transport connections with several metro, tram, and bus lines passing through it.
Budget Accommodation in Oslo, Norway – $
Saga Poshtel Oslo Central – an excellent budget option in the Norwegian capital, very close to most attractions in the center.
Reasonably Priced Accommodation in Oslo, Norway – $$
Citybox Oslo – an option offering great value for the money in the city center.
Comfort Hotel Grand Central – a great hotel for those traveling by train from and to the Central Railway Station.
Luxurious Hotels in Oslo, Norway – $$$
Grand Hotel – one of the most traditional hotels in the city, at the very heart of the Norwegian capital.
Hotel Continental – another excellent luxurious options in the most central area of the city.
Cost of Travel in Oslo
Bear in mind that Norway is one of the most expensive countries in the world. If you want to spare few dollars better use your foot to get around. Make sure you research before visiting the city since there are some beautiful places to visit for free. For instance Botanical garden, City Museum, Film Museum, and Ekebergparken Sculpture Park are free of charge.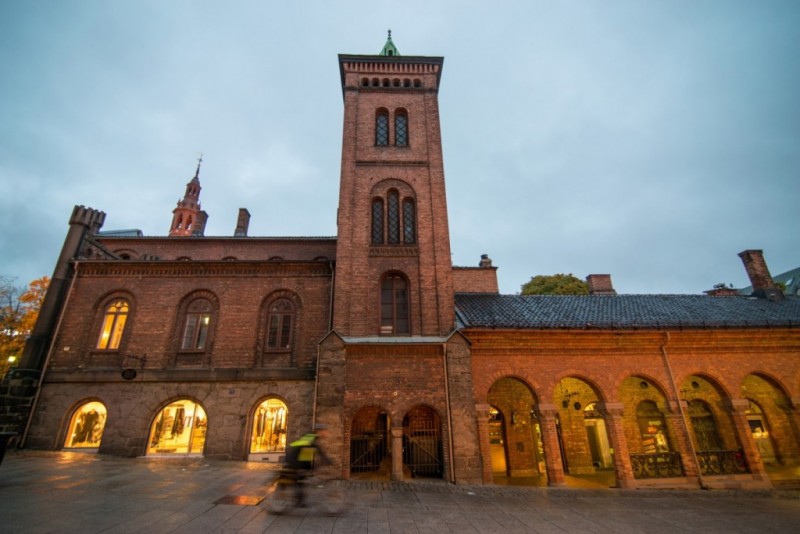 The average daily cost of staying in Oslo is around 130 € including food, accommodation, and transportation. If you are on a tight budget you will probably spend around 70 € per day. Apart from that, there are some cheaper areas of Oslo where you can buy Turkish and Middle Eastern eateries.
Despite being an expensive city to visit, the Norwegian capital is rather inexpensive to get to. There are three airports serving the city. The capital of Norway has plenty of flights served by low cost European airlines, as well as long haul flights to North America and Asia.
Best Months to Visit Norway
The most important factor when deciding to visit Norway is the weather. Although the weather in Oslo is considered to be fairly temperate, the winters are pretty cold, windy and snowy with short periods of daylight.
The best period for visiting is from June to August. The weather is clear, days are long and sunny and it is pleasant for all kinds of activities.
The city is pretty humid too, with significant rainfall throughout the year. Bring your umbrella when visiting Norway, as you are likely to use it often.
Other Resources for Traveling in Scandinavia
If you are visiting Northern Europe beyond Norway, you might want to check our other guides to the region. Check out where to stay in Stockholm and the best places to stay in Reykjavik, Iceland.