Check our guide to the best places to stay in San Diego, America's Finest City, featuring a cost of travel analysis
If you are interest in finding the best places to stay in San Diego, you've found the right guide. San Diego is a city located on the Pacific Coast of Southern California that is famous for Balboa Park, the San Diego Zoo, and USS Midway. It has multiple neighborhoods and choosing where to stay is essential for a nice trip in this energetic city.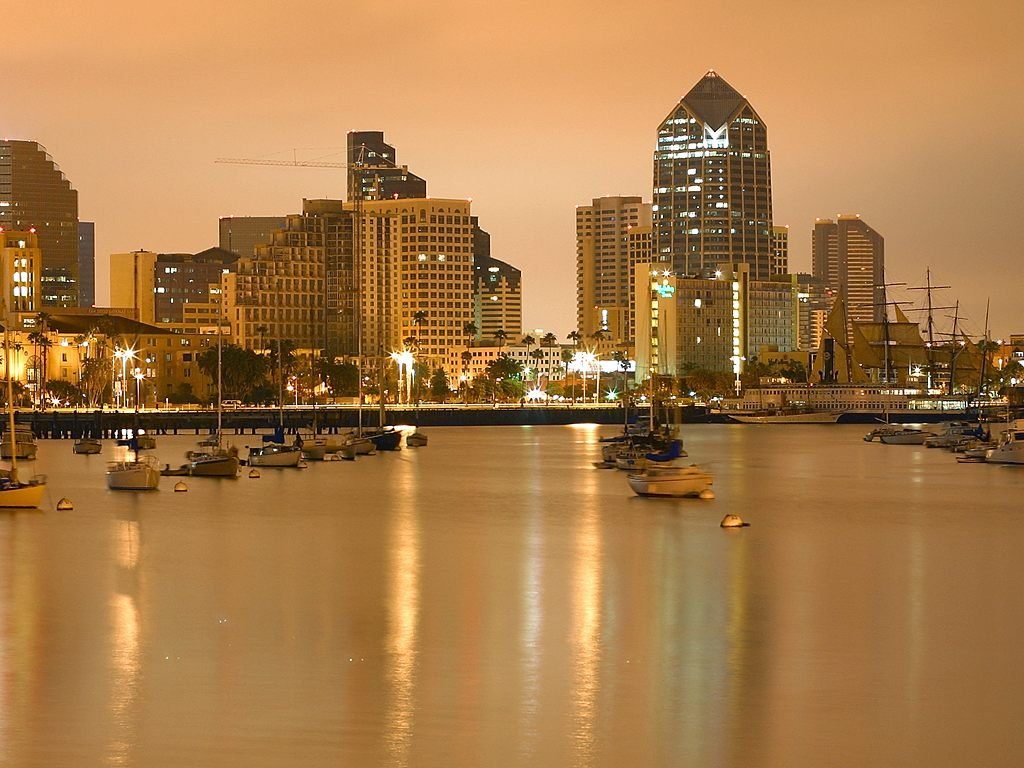 San Diego is a diverse cosmopolitan city with a Naval heart. In this article you will find tips to gain the best experience in San Diego and explore all that the seaside city has to offer.
Tourism in San Diego: Overview
San Diego has gone through many different periods under different cultural influences. The first major influence was the Spanish. In 1602 Sebastían Vizcaíno arrived on his flagship, which was aptly named San Diego. In 1821, Mexico became the next cultural influence after gaining their independence from Spain and claiming San Diego as part of their territory. Then, in 1850 San Diego started the period of American influence, which with the past cultures, has shaped the city to how it currently is today. The city today boasts an impressive landscape with a great bay, beaches, parks, zoo, and Naval ships.
Getting to San Diego is easy and you will have plenty of options. San Diego International Airport is a short travel from the most popular locations to stay. The airport is very popular and many airlines will have decent prices or offer deals on tickets.
If you are flying to Los Angeles compare and book flights using Jetradar.
The best ways to get around the city are by walking, cycling, using public or paid transportation. San Diego has a great dockless bike and scooter program. The program allows you to rent a bike or scooter and leave it at a location, until the next user comes along. It is one option for quick and easy access to reliable transportation.
San Diego is a safe city. The nights are filled with people exploring the bars and the daytime is equally flourishing with beachgoers and water sport enthusiasts. San Diego is a great place to experience both history and the beachy outdoors. The San Diego Zoo is a main attraction that invites people of all ages to experience.
You can buy tickets to the San Diego Zoo on Klook.com
.
Best Places to Stay in San Diego, California
San Diego is a large city that is spread out along the front of a bay and there are many different neighborhoods that you can choose to stay in. Some of the best areas to stay in San Diego are Coronado, Old Town, and Downtown San Diego.
Coronado
Coronado is sometimes called an island, but it is on the peninsula of San Diego and marks the other side of the San Diego Bay. The area is most well-known for the historic Hotel del Coronado, which is a large Victorian style accommodation. It also has Coronado Beach, which is a popular destination for beach loungers, walkers, and surfers. There are plenty of shops and restaurants which you can dine and peruse. For easy access, there is a ferry that you can take from the mainland across the San Diego Bay.
Old Town
Old Town San Diego is the mark of the first Spanish Settlement. It is a neighborhood of San Diego and is registered as a historic place. Old Town has 9 hotels to choose from for accommodation and numerous restaurants and shops. In Old Town, you can step into the past and experience history first-hand.
Downtown San Diego
Downtown San Diego is a popular location that rests on the water of the San Diego Bay. It is very close to the Gaslamp district, which is another popular tourist area. Downtown is the most expensive of the San Diego areas, excluding La Jolla. Downtown San Diego offers waterside accommodations, shopping, and dining options. It is a short drive away from popular attractions like the San Diego Zoo and Balboa Park. Downtown San Diego is also an excellent choice for the convention lovers.
Reasonably Priced Accommodation in San Diego, CA – $$
La Avenida Inn – a great option to stay in the Coronado area of San Diego.
Best Western Plus Bayside Inn – a great option offering an excellent value for the money in Downtown San Diego.
Crown City Inn Coronado – a reasonably priced inn in Coronado.
Hampton Inn San Diego Downtown – an excellent hotel in Downtown San Diego with easy access to the San Diego International Airport.
Luxurious Hotels in San Diego, CA – $$$
The US Grant, a Luxury Collection Hotel, San Diego – an excellent luxurious hotel in Downtown San Diego.
Hotel del Coronado, Curio Collection by Hilton – one of the most iconic luxurious hotels in California, in one of the best areas to stay in San Franscisco.
Cost of Travel
San Diego is a pricier city, but because it is a popular destination there are frequent flights which may offer deals for travel. If you are looking for a seaside budget, the average cost per person, per day is about $172 US dollars for accommodation and food.
The cost of activities has a wide range, with some being more expensive. You can expect to pay about $50 per person for the San Diego Zoo and $21 to view the USS Midway Museum. There are also many budget friendly options from museums to walking the seaside shops. Public transportation is affordable with the trolleys costing about $2.50 US dollars per person, per trip.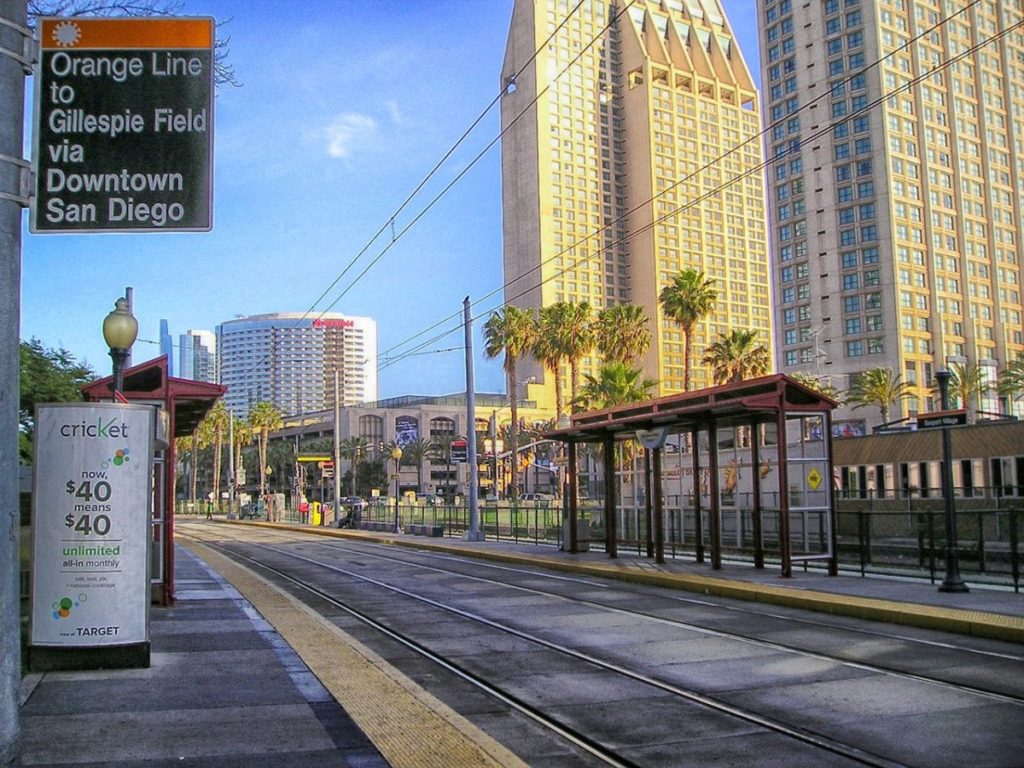 Best Months to Visit San Diego
San Diego is fairly warm all year-round. It is a great climate that normally doesn't get too hot or too cold. In fact, it is rarely cold. This makes San Diego a great candidate to visit all year-round. If you are looking to miss a few crowds, springtime is a popular time to go when there isn't a big rush. For the bustling of visitors, fall is a popular season. Many people want to escape the cold and choose San Diego as a warm fall and winter getaway. Either season you choose, you will always find entertainment in San Diego.
Other Resources to Travel in the US
If you are traveling to other cities on the West Coast you will probably want to check some of our other guides to the United States. Check the best places to stay in Los Angeles and where to stay in Las Vegas.
Are you already in San Diego or visiting it soon? Leave your thoughts and questions in the comment box below.