Where to Stay in San Jose, Costa Rica? This post will guide you through the best areas to stay in San Jose, the capital of Costa Rica
If you are interest in finding the best places to stay in San José, you've found the right guide. San José is the largest city and capital of Costa Rica. It has 8 districts and finding the best area is ideal for a fun filled trip in the bustling capital.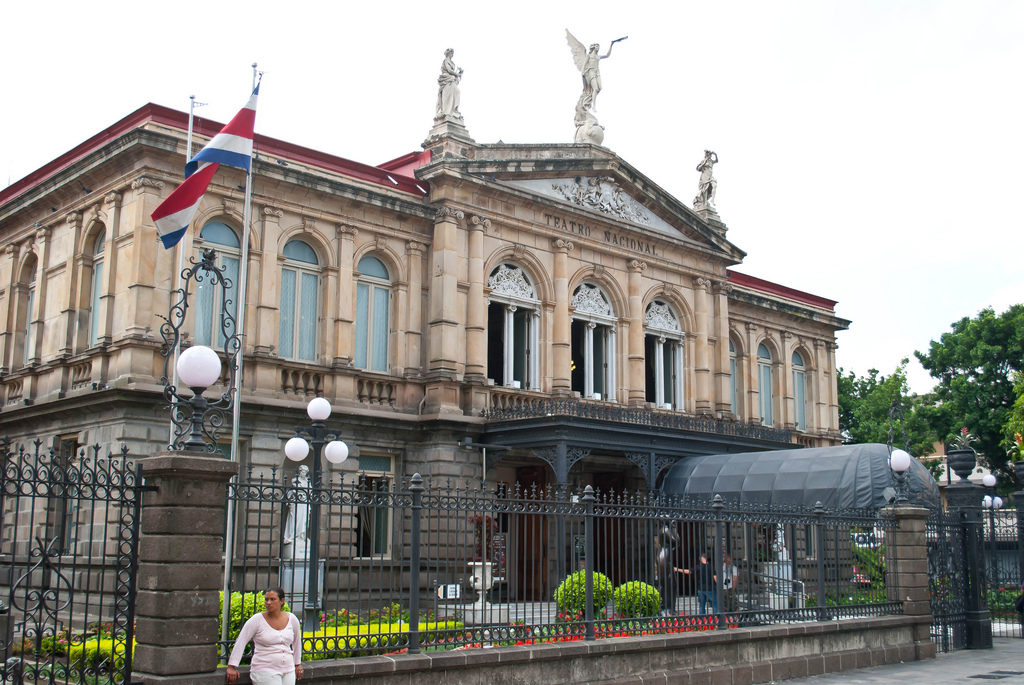 San José is a city sprawled amongst the lush tropical mountains of Costa Rica. In this article you will find tips to gain the best experience in San José and explore all that the bustling capital has to offer.
Tourism in San José: Overview
In 1738, the Spanish founded San José. It was meant to centralize and concentrate the people of the Aserrí Valley with the construction of a chapel: La Boca del Monte. In 1740, St. Joseph was elected the parish patron and gave the capital its name: San José. It wasn't until 1823 that it was named the capital; one of the youngest capital cities in all of Latin America.
The best way to navigate this bustling city is by walking in the day. By walking you are avoiding the heavy traffic on roads and the central Downtown area is small enough to explore on foot. Walking also gives you the ability to ease stress by not renting a car and worrying about finding a parking spot, which can be a challenge in the city.
If you need another option there are public buses; however, with the public transportation it's best to know exactly where you want to go on the bus route, where and when to get off, because the driver most likely will not speak a language outside of Spanish.
Taxis are also available for the night, but for your safety be sure to only use the city's official taxis. They should have the proper markings: taxis are red and have a yellow triangle on the driver's door. The triangle on the door should give the license, as well as the province. Only take a taxi marked the province that you are currently in. Taxis may only pick up customers within their own province.
The Juan Santamaría International Airport (IATA: SJO) is the biggest in Costa Rica and serves San Jose. There are direct daily flights to many destinations in North America and Europe from the SJO Airport. If you are planning to visit Costa Rica soon, compare and book flights using Jetradar.
Best Places to Stay in San Jose, Rica
San José is a large city currently counting with 8 districts. The best place to stay is the Downtown area. Ideally, your accommodation would put you within walking distance of all the attractions.
Below, we will analyze Downtown San José and some of the areas within the area that are the best places to stay.
National Theatre of Costa Rica
The National Theatre of Costa Rica (Teatro Nacional de Costa Rica) is a neo-classical treasure and was built from the rise of tax on coffee in Costa Rica. It is still in operations today, drawing tourists and putting on shows and also happens to be centrally located within the Downtown area.
It is a high point for tourists and boasts many unique hotels within blocks of its location. A small square and seating area is located in the front of the theater, which connect to a nearly walking mall. It is a magnificent piece of history that every tourist would appreciate to see.
The theatre is also in the some central area of the city, making of it a perfect reference to choose a place to stay in the San Jose.
Barrio Amón
This historic district also found its roots in coffee. In this historic neighborhood you will find mansions of the late 19th and early 20th century making it a both a historic and artistic draw. Many of the mansions today have been turned into hotels and restaurants. It is a must see for anyone with a thirst for architecture.
Paseo Colón
The Paseo Colón is one of the most important avenues in the city, and also a pretty safe area. In Paseo Colón and its surroundings you will find plenty of accommodation options, as well as eateries for all budgets.
Escazu
The Escazu area is considerably far from the city center, but it is one of the best areas to stay in San Jose. The upscale Escazu neighborhood has all the amenities you might expect for your trip, and a good choice of high class hotels.
Budget Accommodation Options in San Jose, Costa Rica – $
Hostel del Paseo – A great option for a budget stay in San Jose, in the Paseo Colon.
Selina San José – An affordable quality option in one of the best areas to stay in San Jose.
Reasonably Priced Accommodations in San Jose, Costa Rica – $$
Hotel The Palm House Inn – a great hotel just a short walk to the National Theatre in one of the most central places to stay in San Jose.
Exe San Jose Center – A quality hotel in the very center of San Jose.
Luxury Hotels in San Jose, Costa Rica – $$$
Real InterContinental at Multiplaza Mall – A superior hotel in Escazu, one of the best areas to stay in San Jose.
San Jose Safety
San José is both a safe and unsafe city. During the day, the streets are often busy while at night, there are steps that you should take to ensure your safety. While Downtown San José is where the majority of the tourists go, it also brings petty crime. At all times, be aware of your belongings as pick pockets do roam the streets.
At night, walking should be avoided, and the city's red taxis should be used to reach a destination, but please keep in mind that during the daylight hours, you are safe walking. Simply, be aware of your surroundings. One of the eight districts that you should skip is Hatillo as it has a bad reputation with drug ties.
Cost of Travel
While San José is more expensive than other Central American cities, by American and European standards, it is still extremely affordable. For a traveler on a tight budget, San José has a minimum of $30USD per day, per person. A more flexible budget would be $50USD per day. One of the best tips to avoid overpaying is to change your currency to the local currency called colones. The city will also be more expensive during the tourist season, or dry season, so plan accordingly.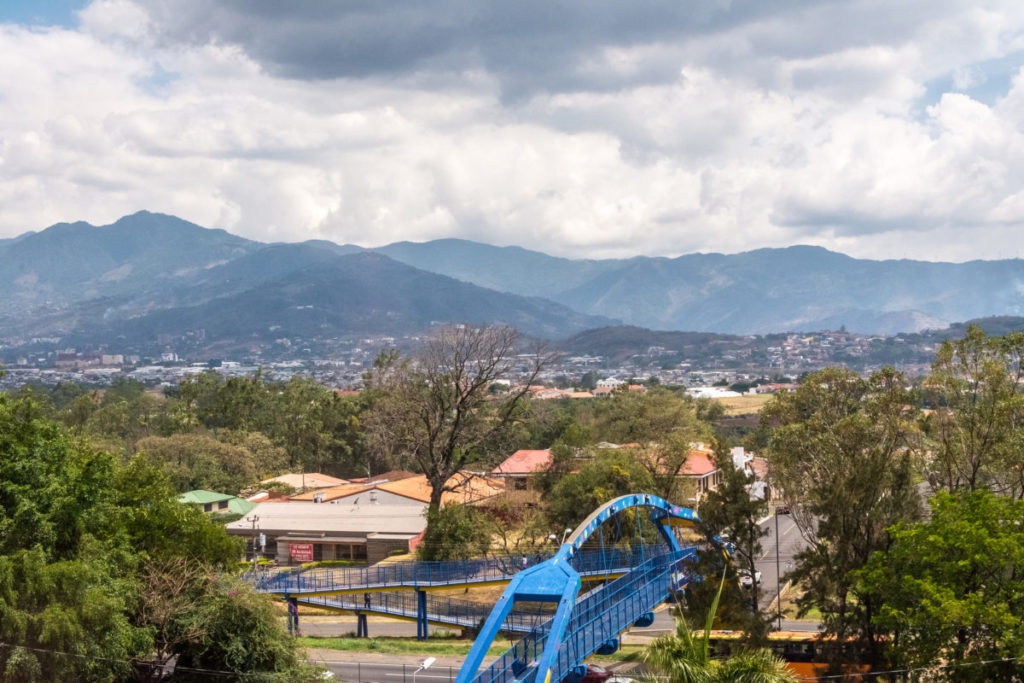 The San José International airport is just a short ride outside of the city and connects San Jose to the world. As Costa Rica is getting more popular, so is the availabilty of flights to city's biggest airport.
Best Months to Visit San José
While all of Costa Rica is tropical it still has its own set of extreme weather. The rainy season brings heavy rain and cooler temperatures, leaving it out of favor with travelers. The best time to visit is the dry season which runs from mid-December to April. During the dry season, one can expect to find days filled with sunshine to explore the city, forests, beaches, and unique biodiversity that Costa Rica is uniquely home to.
If you are traveling to Costa Rica you may want to check some of our other guides to South America. Check where to stay in Barbados and the best places to stay in Aruba You may also want to check our post on the average and minimum salary in Costa Rica.