The best places to stay in Taipei will be listed in this post, which also feature the best months to visit the beautiful island of Taiwan
If you want be in the best places to stay in Taipei during your visit to Taiwan, this guide will be definitely helpful. We listed not only the best areas to stay in Taipei, but also the average cost of travel in Taiwan, and the best time of the year to visit this East Asian nation.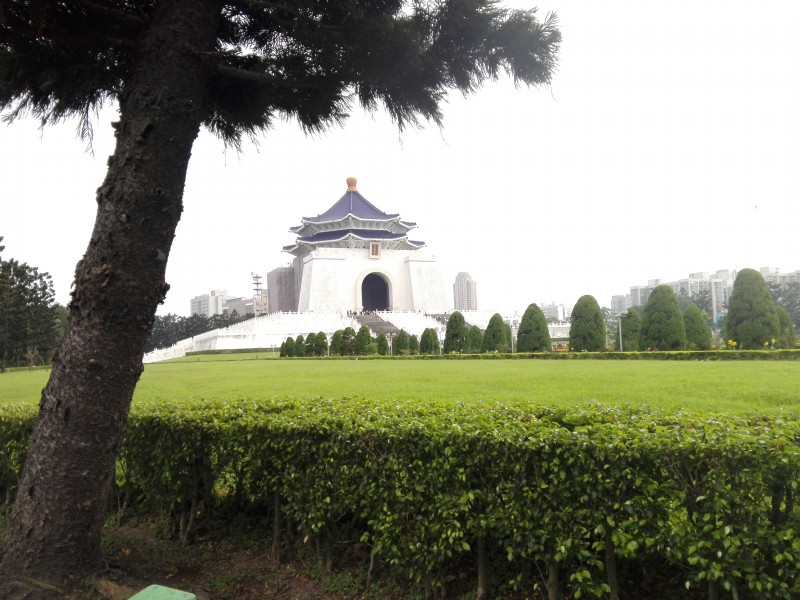 Taipei Chiang Kai Shek Memorial
Tourism in Taipei: Overview
Taipei is the capital of Taiwan (Republic of China) and one of the most interesting cities in East Asia. Most of Taipei's population is of Chinese origin, but the Japanese rule can be felt in many of the city districts. Currently, Taiwan's capital attracts tourists from all over the world, and its main attractions are its culture, food and technology.
Taiwan has a relaxed visa policy towards most citizens of Western nations. While a visa is often required to visit mainland China, most Western passports allow a three months stay without a visa. Taipei is also a great place to visit if you are learning Chinese and or is interested in East Asian culture.
You can buy tickets for attractions, get 4G internet, transfers and train tickets in Taiwan on Klook.com
.
Since Taiwan is an island, most visitors reach Taipei using the Taoyuan Airport. It has direct flights to Europe, North America and various Asian countries.
Taipei is also famous for the Taipei 101, one of the tallest buildings in the world.
Best Places to Stay in Taipei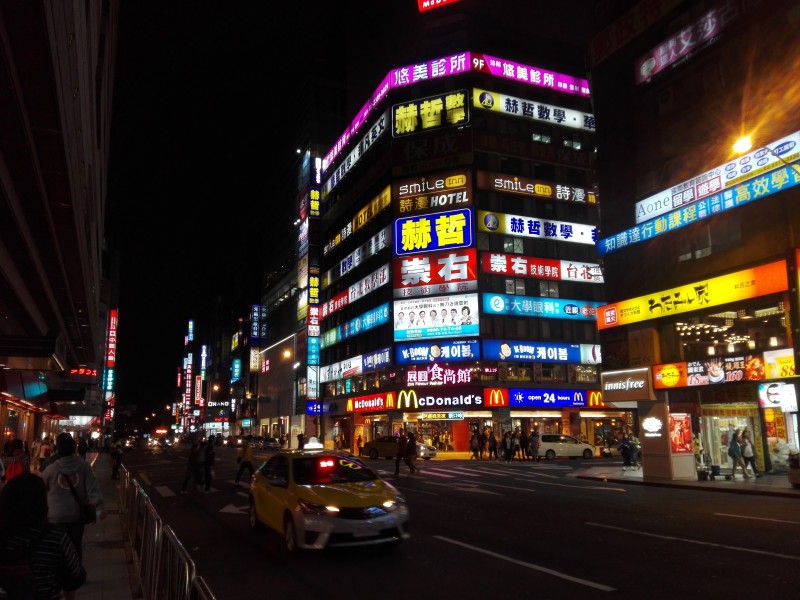 Taipei is a big city, with a current population of almost 3 milion inhabitants. The best places to stay in the city are the following districts: Ximending, Zhongzheng and Xinyi. If you want to know where to stay in Taipei, below we have a little insight about these districts for your visit to the Taiwanese capital:
Ximending
Ximending is a very popular area among tourists and probably the best area to stay in Taipei. It is the ideal spot for shopping, with a number with option of shops open during the day and evening. It is also a great place to eat traditional Taiwanese food or get a foot massage. There are also some bars in the region, and it is usually pretty busy at during the evening.
Click here to find accommodation in Ximending on Booking.com
Zhonzheng and Taipei Railway Station
The district of Zhongzheng is a great option to stay in Taiwan for a number of reasons. Firstly it is pretty central and has excellent transport connections. Secondly, it is where the Chiang Kai-Shek Memorial Hall is located, which is one of the most famous postcards of Taipei.
Finally, this is where the Taipei Railway Station is located. From the Railway Station you will have easy access to other cities in Taiwan and also to the Taoyuan airport (by bus).
Xinyi
The Xinyi District is an upper class area of Taipei, with plenty of refined restaurants and luxurious hotels. The famous Taipei 101 is also located in its district. It is also a good area if you want to enjoy the city's upper class nightlife.
Budget Accommodation in Taipei – $
Taiwan Youth Hostel & Capsule Hotel – an excellent hostel and capsule hotel with one of the best interior designs in Taiwan.
Uinn Travel Hostel – an affordable hostel at walking distance to the Chiang Kai-Shek Memorial Hall in the Zhongzheng District.
Reasonably Priced Accommodation in Taipei – $$
Hotel Relax 5 – a great affordable option quite close to the Taipei railway station. Its surroundings have great eateries and transport connections in one of the best places to stay in Taipei.
Cho Hotel – an excellent choice with a unique decoration close to the Ximending Night Market area.
Luxurious Hotels in Taipei – $$$
Mandarin Oriental Taipei – an excellent hotel in the Songshan District from one of the most renowned luxury hotel chains in the world.
Evergreen Laurel Hotel Taipei – a great refined accommodation hotel close to the Songjang Nanjing MRT Station in the Zhongshan District.
Cost of Travel in Taipei
The cost of travel in Taipei is variable. While food and transport and relatively cheap, the city is pretty crowded, and accommodation can be quite expensive.
The capital is by far the most expensive city in Taiwan, and if you are visiting more cities in the country, expect prices to drop elsewhere. While the difference in food prices are not so significant, accommodation is much cheaper in cities like Tainan or Kaohsiung.
Food in Taiwan is widely available at virtually all times. It is also delicious, and pretty healthy. You have eateries for all choices in the capital, from small street food stalls to more refined restaurants.
Unlike mainland China, dairy products are used more often in the Taiwanese cuisine, and it has a bigger influence from Western cuisine. Traditional food in Taiwan is also delicious, and I strongly recommend tasting beef noodle soup.
Accommodation in the Taiwanese capital is plentiful, however finding a good hotel requires some research. Since the city receives a great number of tourists, but also of business visitors, accommodation can be expensive. However, you can still find affordable options, mostly in hostels. Taipei also has a number of business and higher-end hotels.
Public transport in the city is among the best in the world. The Taipei MRT has a wide network, affordable prices and usually comfortable transport conditions.
Best Months to Visit Taiwan
The best times to visit Taiwan is probably late autumn and early spring, however I consider winter to be also a good option. The climate in Taiwan is warm almost year round, with a few weeks of cooler weather during winter.
The island of Taiwan is in the Western Pacific, a region known for its typhoons. The typhoon season starts in spring and lasts until the autumn, however, the most active typhoon months are from July to September. Typhoons usually last for a few days when they hit the island.
Early spring and late autumn have quite pleasant weather, and much lower chances of typhoons. Both seasons usually have similar levels of rainfall, which can happen pretty often in Taiwan.
You should also avoid traveling to Taipei during the Spring Festival (Chinese New Year). It usually happens in February and most Taiwanese people travel and meet their families during this period. Hotels can be quite difficult to find, and many of them sell out during the Spring Festival. While shops and restaurants are opened, banks, factories and a number of business are closed.